FN M249S
This Civilian-ready, Semiauto, Belt-fed Rifle Follows in the Same Path as the Military M249.
FN has really upped the ante in the U.S. civilian market of late with numerous introductions. Of special interest is FN's Military Collector Series. MIL-SPEC M16, M4 and 249S rifles are offered in civilian-ready semiauto forms; except for the fire-control group, the rifles are as close as you can get to what the U.S. armed forces utilize.
It is a safe bet that some inexorable force has drawn everyone reading this magazine into considering a weapon that makes no sense when one's "needs" are analyzed empirically. These firearms are often sentimental favorites based on an affiliation with an original model not readily accessible. A civilian-legal, semiautomatic, belt-fed FN M249 would definitely fall into this category.
Consequently, FN has obliged with the FN Military Collector 249S (FN M249S).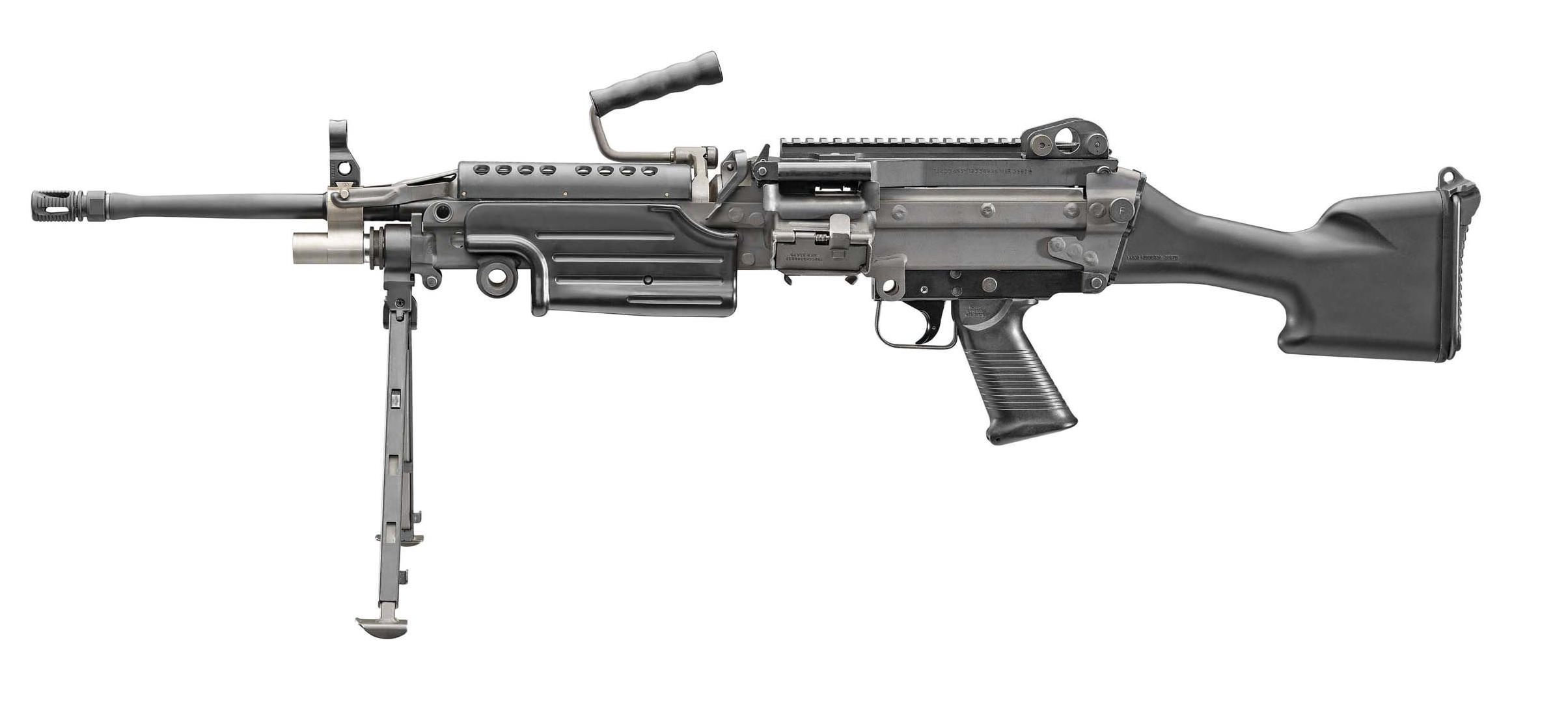 BACKGROUND
The FN M249 SAW is a light machine gun (LMG) adopted by the U.S. military in the mid-1980s, first by the Army and then the Marines, and has served in every conflict since. As the SAW acronym implies ("squad automatic weapon"), the M249 is a weapon designed to augment the firepower of the infantry squad. (For clarity's sake, the M249 SAW was redesignated as the M249 light machine gun in 1994; however, SAW is still a frequently used soubriquet.) The M249 SAW/LMG is the U.S. version of the Belgian FN Herstal Minimi with alterations to satisfy specific U.S. design requests. The M249 (and other variants, such as M249 Para and Mk46) is manufactured in the United States by FN Herstal's U.S. subsidiary, FN. In basic terms, the M249 provides belt-fed, switch-barrel automatic firepower to small units combined with portability not that far removed from a rifle.
With FN, users do not have to worry about dealing with a company that's not familiar with producing a quality replica rendition. FN production of the FN M249S takes place in its Columbia, South Carolina, facility, at which the military-bound M249 and M240 belt-fed machine guns are produced. You cannot get any closer to the source than that.
FN has dedicated production lines for building the M249/Mk46 variants. Stringent protocols, proofing and testing procedures are designated in the government contracts that set the standards that create true MIL-SPEC rifles. The FN M249S shares 80 percent parts commonality with its military siblings (the fire control group being the obvious difference between them).
You can read up to 3 premium stories before you subscribe to Magzter GOLD
Log in, if you are already a subscriber
Get unlimited access to thousands of curated premium stories, newspapers and 5,000+ magazines
READ THE ENTIRE ISSUE
April 2017