Madeleine & Me
My books are about faith and literature. One of them might save my life.
I glanced warily at the iv bag hanging from the pole in my in-fusion bay. "Isn't that the poison symbol?" I asked the nurse. He had donned a full gown, mask and gloves to hook up the chemotherapy drugs now coursing through my system.
"Yep," he said. "We're trained to handle these drugs carefully."
"So I'm being poisoned," I said, trying to joke.
"Basically." He smiled, but his eyes were sad. "I'm sorry."
When he left, I took a ragged breath, scared and angry. This was not where I wanted to be.
A year ago, life had been full. Sycamore Creek Church, the United Methodist congregation where my husband, Tom, serves as pastor in Lansing, Michigan, was thriving. Our two boys, ages four and seven, made for a lively household. I'd been offered the fantastic opportunity to write A Light So Lovely, a biography about Madeleine L'Engle, whom I'd long admired and who died in 2007. Her books for children, teens and adults sold in the tens of millions—most famously the Newbery Medal–winner A Wrinkle in Time, which in early 2018 became a Disney blockbuster. That same fall, Madeleine would've turned 100. It was a great year for a book about her spiritual legacy.
Then in May 2018, just as final revisions for the manuscript were due, I was diagnosed with Stage I breast cancer. "You're looking at a left mastectomy," my doctor told me. "I'd be surprised if you need chemo or radiation. Overall, a good prognosis."
But things had not gone as expected. In a matter of weeks, my full and energizing life had collapsed into one frightening imperative: Survive.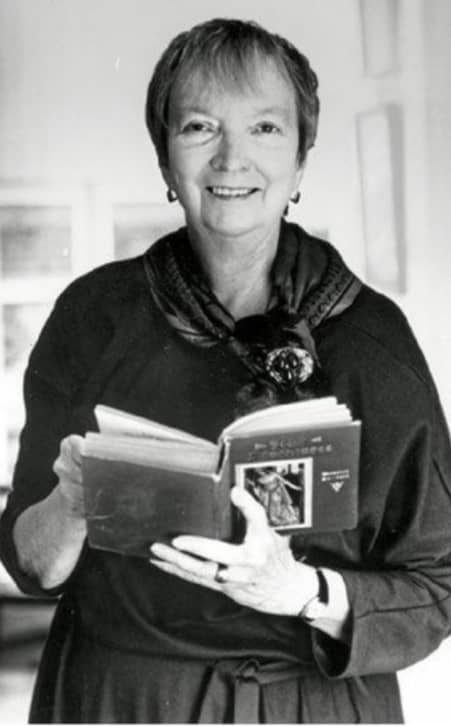 My book was released in August, not long before I started chemo. Now, as I sat in the infusion center for my fourth round of treatment, powerful drugs pulsing through my veins, I found myself reflecting again on Madeleine's wisdom and example. In a way, she'd been with me through this entire journey.
Here's what she'd been teaching me:
When you are weak, God is strong.
At the turning point of A Wrinkle in Time, the main character, Meg Murry, has to return to a dark, dangerous planet to rescue her little brother. Her previous trip there nearly killed her. She balks at going again. She feels angry, frightened and unprepared. But ultimately it's through those very weaknesses that she finds strength.
Shortly after my diagnosis, I needed Meg's example. My mastectomy was scheduled for the following week. Tom drove me to the hospital. "How are you feeling about everything?" he asked.
"I'm ready," I said. "I'm determined. I just want to get this over with."
He took my hand. "Okay. Let's go."
You can read up to 3 premium stories before you subscribe to Magzter GOLD
Log in, if you are already a subscriber
Get unlimited access to thousands of curated premium stories, newspapers and 5,000+ magazines
READ THE ENTIRE ISSUE
February 2019