Known To Me
Her crossover success in pop music has been compared to Amy Grant's. But it didn't come without a struggle.
I was 15 when I got sick, really sick. At first everybody thought it was mono. All I wanted to do was sleep. All I could do was sleep. No going to school, no seeing my friends, just lying in bed or on the sofa in front of the TV.
My mom's a teacher. She was gone all day. So were my older brother and younger sister. Dad worked in pharmaceutical sales and would come home to fix me lunch. "Maybe I should quit my job to take care of you," Mom said. I told her that would be ridiculous. Why stay home just to watch me sleep?
I figured I'd get better. Get back to a normal life. Go to school, hang with my friends, listen to music. Instead I got worse. I was so exhausted that I couldn't even lift the remote to change the TV channel. My parents took me to doctor after doctor, specialist after specialist. The doctors asked me a million questions and did a million tests. In the end, they said it was a disease called cytomegalovirus— a nasty, stronger cousin of mono—that can attack the liver and other organs.
The doctors told me to rest. Which was all I could do anyway. I dragged myself around the house, wishing I could be someone else, somewhere else. My old self. Calling friends, doing homework, staying up late, singing in the choir—just singing, period. That was the worst. I was too weak to sing.
Why was this happening? Would I be like this for the rest of my life? What kind of life would that be? No life at all. Yet I just couldn't imagine ever feeling better again. At 15, it felt as if my life were over. My dreams were just a joke. I sank deeper into despair. And still the doctors could promise nothing. Rest, they said. But it felt like I was dying.
I yearned for some escape. We had a loft in our house in Lafayette, Louisiana, and after everybody left I literally crawled up there, grabbing onto the stair rail—using every bit of strength I had. I would stack a few pillows underneath me and lie in the sunshine that streamed through the windows. It was my secret place, my prayer closet. Mom had bought a devotional on sale someplace: One Minute of Praise, the book was called. That was about all I was good for. One minute.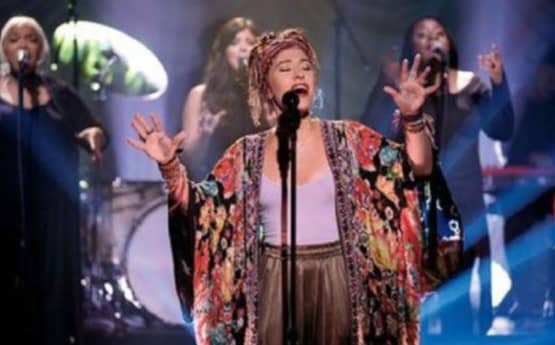 You can read up to 3 premium stories before you subscribe to Magzter GOLD
Log in, if you are already a subscriber
Get unlimited access to thousands of curated premium stories, newspapers and 5,000+ magazines
READ THE ENTIRE ISSUE
February 2019