Every Picture Told a Story
How the Bononi family solved the mystery of the missing photographs
I'M AN ARCHITECT. ONE OF THE SERVICES I perform is helping clients move into new office space. It's a pretty routine assignment. I've gone into all kinds of spaces: shuttered restaurants, creaky old houses, shiny new office buildings.
Last year, a client was moving into a storefront at an outdoor mall. The space had formerly been occupied by a photography studio. Tenants vacating a rental don't always do the best job cleaning up. I've seen some big messes, and usually a cleaning crew deals with it after I'm gone.
This studio looked as if it had been abruptly abandoned. All the photoprocessing equipment was still there.
Piled against one wall was a huge stack of portraits wrapped in plastic. I picked up one. It was a beautiful family portrait printed on high-quality canvas.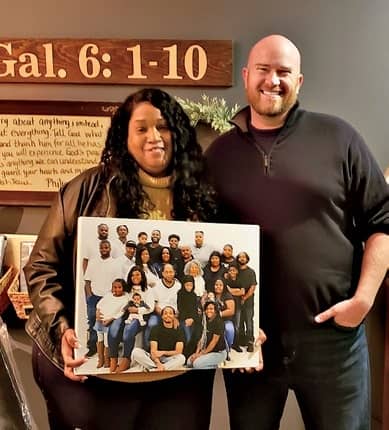 The packet included alternate takes and smaller prints. The entire order probably cost several hundred dollars.
Some of the photos had strips of tape with names, maybe a phone number. Employees must have been in the middle of processing those orders when the studio shut down. I looked around for paperwork, but there was none. What had happened here?
I gazed at the photo. A family, all dressed up, smiling. They'd put on their best clothes, come here to the studio, sat for the photos. A moment in time captured. A moment of life. There must be a hundred of these photos stacked against the walls.
I set the photo down. It was late. I wanted to get home to my wife, Dawn, and our four kids. I was here just to measure the space. The cleaning crew would toss out the photos along with everything else.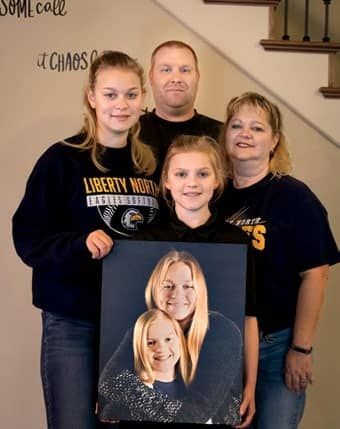 I stood there, picturing all those smiling faces crammed into a dumpster. The next moment, I was pulling out my phone and calling Dawn. What I was about to do would change our family's life and the lives of so many people in those photos.
What I didn't realize is that God had a lot more change in mind. Way more.
Two days later, after I got permission from the landlord, Dawn and the kids and I drove two minivans to the abandoned studio. We loaded armful after armful of photos into the vans.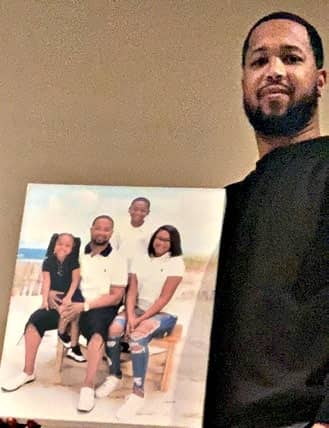 You can read up to 3 premium stories before you subscribe to Magzter GOLD
Log in, if you are already a subscriber
Get unlimited access to thousands of curated premium stories, newspapers and 5,000+ magazines
READ THE ENTIRE ISSUE
November 2020