As a journalist Tamron Hall knows sometimes the hardest story is the one you have to tell
YOU'D THINK AS THE HOST OF A daytime talk show, encouraging people to tell their stories, that I would have no hesitation about telling my own. True, there's a lot I'm willing to talk about. But one of the biggest, saddest, toughest and most important stories I didn't share for years. I opened up only when I saw that others needed to understand, that they needed to know what I wish I had known back then, that lives could be saved. That my heart need not have been broken.
Renate was technically my stepsister, but that's not how I would have ever described her. She was my sister, plain and simple. I was eight when my mom remarried. Dad—as I learned to call him—and his daughter came into my life. She was 14 years older than me and the coolest person I'd ever seen. Exuberant and generous and so glamorous. I loved going with her to Eckerd Drugs in our hometown of Luling, Texas, and seeing her work her magic with the drugstore beauty products she bought. She'd come out of the bathroom ready to go out, looking amazing.
When it came time for my senior prom, Renate was my stylist, of course. I cringe now at pictures of me in my big hair and my fuchsia dress with long white gloves—this was the late '80s, mind you—but I was voted best dressed, thanks to Renate. Later, after I graduated from Temple University with a degree in broadcast journalism and was making my way in the business, Renate would visit and give me pointers on what to wear. Once it was a pair of yellow suede pants. "No way," I said, looking at myself in the mirror.
"Trust me, you look great," Renate said. As usual she was right.
Although her taste was impeccable in so many ways, in one area it was flawed, and I couldn't understand why. Not for years. Even as a kid, I remember overhearing Mom and Dad whispering, "That guy is no good for Renate," or telling her directly, "Why do you want to be with him?" Late one night when I was in my teens, she came home from a date, her face bruised. She told Dad that the guy she was with tried to attack her and she'd jumped out of a moving car.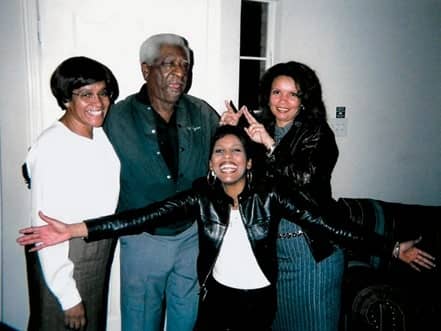 Continue Reading with Magzter GOLD
Log-in, if you are already a subscriber
Get unlimited access to thousands of curated premium stories and 5,000+ magazines
READ THE ENTIRE ISSUE
February 2020