5 Reasons To Visit Victoria Falls
Good Housekeeping South Africa|May - June 2020
This thundering natural wonder is just a short flight away, making it the perfect destination for a memorable – and fun-filled – long weekend.
Victoria Falls might not be the widest or the highest waterfall in the world, but it is easily the most spectacular. It crashes a startling 110m, creating a spray that is visible from more than 50km away, along with magical rainbows that add the perfect finishing touch to this natural phenomenon.
While the falls themselves are reason enough to plan a trip, the town of Victoria Falls – and the area around it – will ensure that your holiday is filled with wildlife adventures, loads of adrenaline kicks plus those magical sprinklings only Africa can deliver.
Here are my top five reasons to put Vic Falls on your travel wish list today: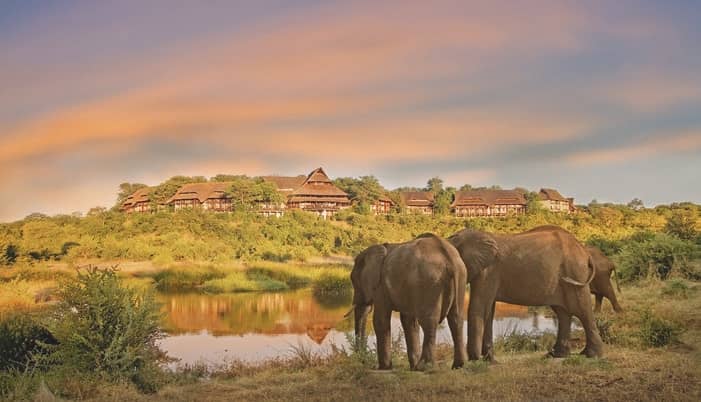 1 THE FALLS ARE SIMPLY SPECTACULAR
The Victoria Falls span 1 700m and are also known by their local name, Mosi-oa-Tunya (the smoke that thunders). They were given their royal title by David Livingstone in 1855, and a larger-than-life statue of the explorer gazes out over the falls.
Livingstone had heard about the falls four years before he actually got to see them, and after being rowed to an island just above the massive drop by Chief Sekeletu of the Makololo, he wrote in his diary: 'No-one can imagine the beauty of the view from anything witnessed in England … scenes so lovely must have been gazed upon by angels in their flight.'
I first visited the falls when I was 21, and I remember feeling a surge of emotion when I stood in front of them. My mom told me she actually burst into tears when she was first confronted with this majestic feat of nature. The truth is, the raw power of the falls is indescribable – you can literally hear, smell, taste and feel them. Thirty years on, I was reminded of this as I saw the spray from our plane window as we got ready to land at Victoria Falls Airport. Like a constant reminder of the reason for your visit, that spray is visible from the main road in Victoria Falls town too as you drive the short five minutes to the entry to Victoria Falls National Park. With the Zambezi forming a natural border between Zimbabwe and Zambia, the falls are visible from both countries, but the Zimbabwe side offers you the chance to take in the falls from more than 15 different viewing sites – each giving you a unique view of the thundering cascade of water. Thanks to the continual spray, the paths wind through a spectacular rainforest filled with butterflies (I counted at least 10 different types) – and you'll want to keep an eye out for Zimbabwe's national flower too, the delicate flame lily.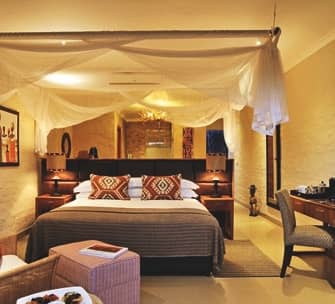 You can read up to 3 premium stories before you subscribe to Magzter GOLD
Log in, if you are already a subscriber
Get unlimited access to thousands of curated premium stories and 5,000+ magazines
READ THE ENTIRE ISSUE
May - June 2020