MORE THAN A SENSATION Sania Mirza
GlobalSpa
|
GlobalSpa Digital Issue 7
SHE WAS ONLY SIXTEEN WHEN SHE FLAGGED THE WIMBLEDON JUNIOR CHAMPIONSHIP AND BECAME THE FIRST INDIAN TENNIS PLAYER TO EVER ACHIEVE SO. OVER THE YEARS, SHE'S BEEN HONOURED WITH TITLES LIKE THE PADMA SHRI, RAJIV GANDHI KHEL RATNA, ARJUNA AWARD AND MANY MORE ON THE LAWN. SHE'S A DREAMER, A GO-GETTER AND A HEART-WARMINGLY HUMBLE. GLOBALSPA'S COVER STAR SANIA MIRZA JOINS US IN QUARANTINE FOR A BUZZWORTHY CONVERSATION CIRCLING LOCKDOWN, RECONNECTING WITH HOBBIES, FUTURE ASPIRATIONS, AND OF COURSE TENNIS!
Humor. Courage. Grace. These three virtues self-explain one of the biggest names in the world of tennis. Maestro on the lawn for over two decades now, Sania Mirza didn't have it all planned out from the start, but if everything happens for a reason, no one knows it better than Sania herself. "My journey started when I was only six years old. Like any other girl doing things, I used to play tennis, I used to skate, I used to swim and I happened to be a little bit better at tennis than the other things." Her love for tennis soon sprung into passion and that's how she decided to flourish, "My parents pushed me at a young age but they never really thought that I was going to become a professional. They wanted their child to play sports and hence tennis was one of the sports that I was playing and that's how it sort of came along."
Strung together like fate, Sania realised that her destiny was tennis. It has taken many years and even today for her dreams to see light is a tale of stirring determination, motivation, and faith. In a hearty conversation, Sania reveals more...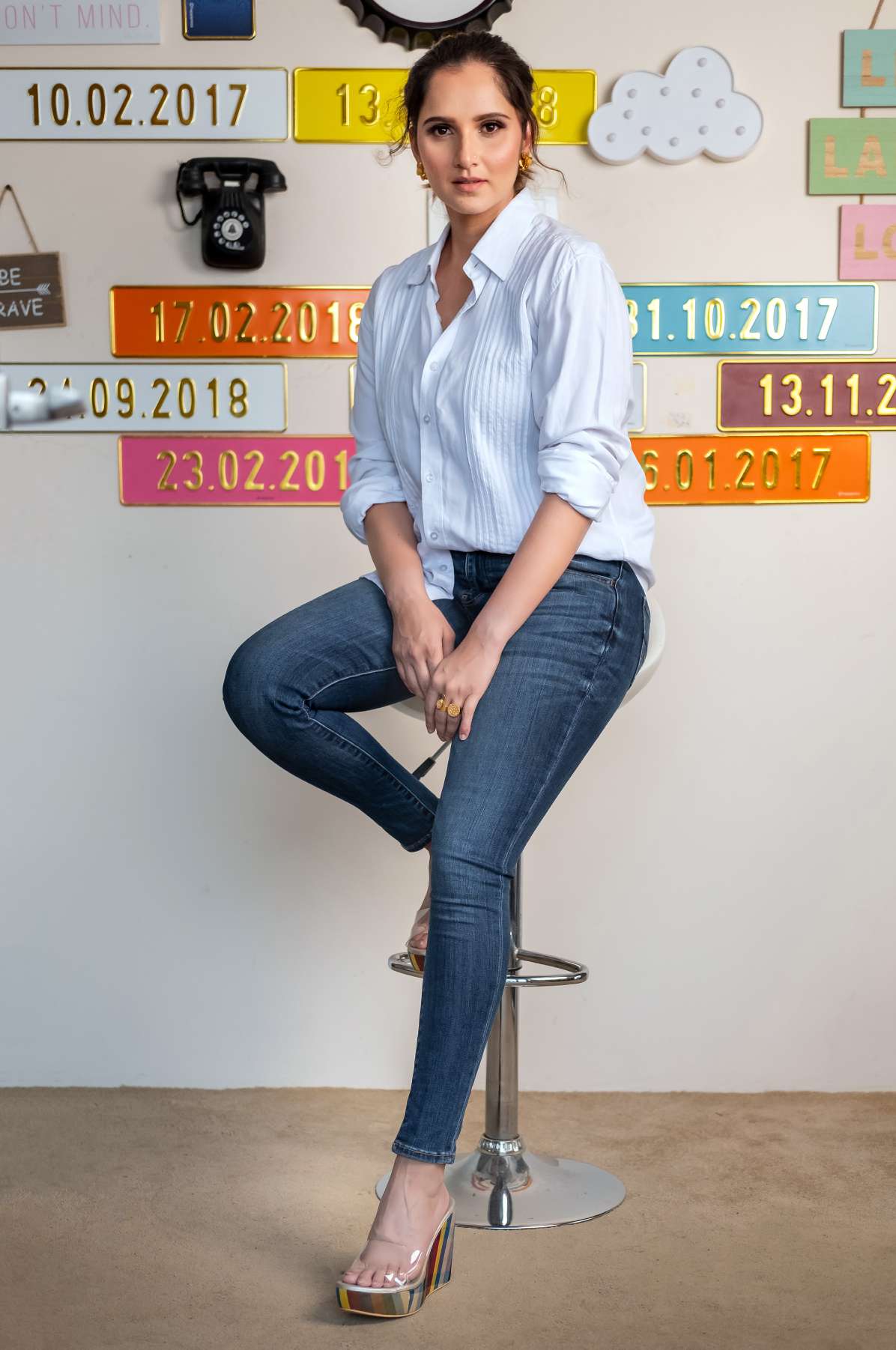 You have been awarded many awards and records, so tell us even after all these years, how do you manage the pressure that comes along with high expectations?
I think the pressure is a privilege. We are some of the very few people who get to live our dreams and obviously there is pressure and expectations when that happens and when you achieve certain things, people expect so much out of you. Eventually, it becomes part of who you are and it becomes part of your routine to handle that kind of pressure. Yes, it does get tough sometimes, but I think the support system around you makes a huge difference. They are the ones that keep you grounded and keep it very real for you so I feel that pressure is something that you have to embrace at some point in your life, especially when you're in such high-pressured jobs.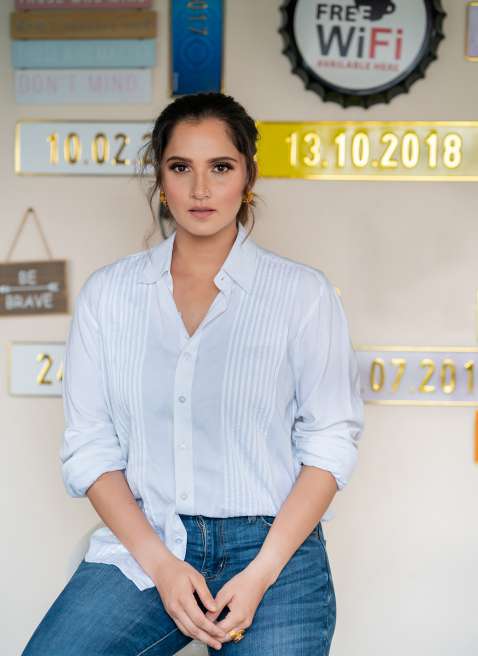 In regards to your career, how are you treating lockdown? Is it like a pause for you or are you working as hard as ever?
I am working hard of course, but I think with everything being so up in the air right now with tennis and with everything else it's a bit hard to find motivation and inspiration, every day, but that's what you have to do. You have to wake up every morning and try to find that, so I have been working hard and hoping we come out on the better side of this pandemic. It's not really a pause because I had just made a comeback a couple of months ago so it's kind of like a speed breaker rather than a pause for me.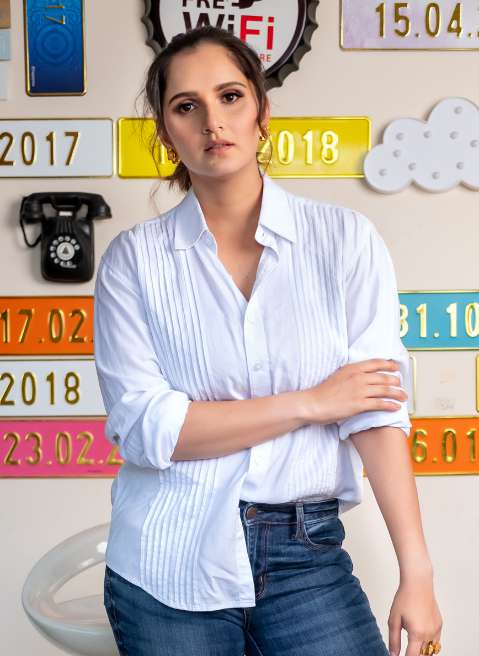 Outside of tennis, what are some hobbies you're really passionate about?
I do like to swim. I do play a little bit of table tennis, but I like to watch Netflix too. For me, an ideal holiday is to actually just go and sit on a beach and do nothing. But in terms of hobbies, I think swimming is probably up there with watching cricket.
Tell us about your campaign #supportsmallbysania. How is it close to your heart?
You can read up to 3 premium stories before you subscribe to Magzter GOLD
Log in, if you are already a subscriber
Get unlimited access to thousands of curated premium stories, newspapers and 5,000+ magazines
READ THE ENTIRE ISSUE
GlobalSpa Digital Issue 7