Backyard OASIS Grow your Greens
GlobalSpa|June 2020
HERE IS A BEGINNER'S GUIDE TO GROWING YOUR OWN PRODUCE BY DR. EKTA CHAUDHARY, A WILDLIFE BIOLOGIST AND THE PERSON BEHIND HER OWN YOUTUBE CHANNEL- GARDEN UP, A CONTRIBUTION TO A SILENT YET POWERFUL GREEN REVOLUTION THAT'S TAKING PLACE IN URBAN HOMES.
"Growing your own food is one of the most basic things that humans need to know. We learnt this as a skill during the period of evolution. Then we went from being hunter gatherers to growing our own food, and then the concept of civilization came about," explains Dr. Ekta why is it important to grow our own produce, "Over time, people made a division of work between a farmer and white-collar job. This sort of has created a separation that a person who sits in the office is completely out of touch with what or how his or her food is grown. This lockdown has given people time to think and have some time and to get that connection back in their life."
Reconnecting with our roots, with our nature, is one of the most joyous things the lockdown has given to us. And by growing something on your own, in your garden, balcony, or window, just gives us a simple sense of accomplishment. To grow something from a grain, then to harvest, and then to eat it gives us such a joyous feeling that is becomes more than just a hobby.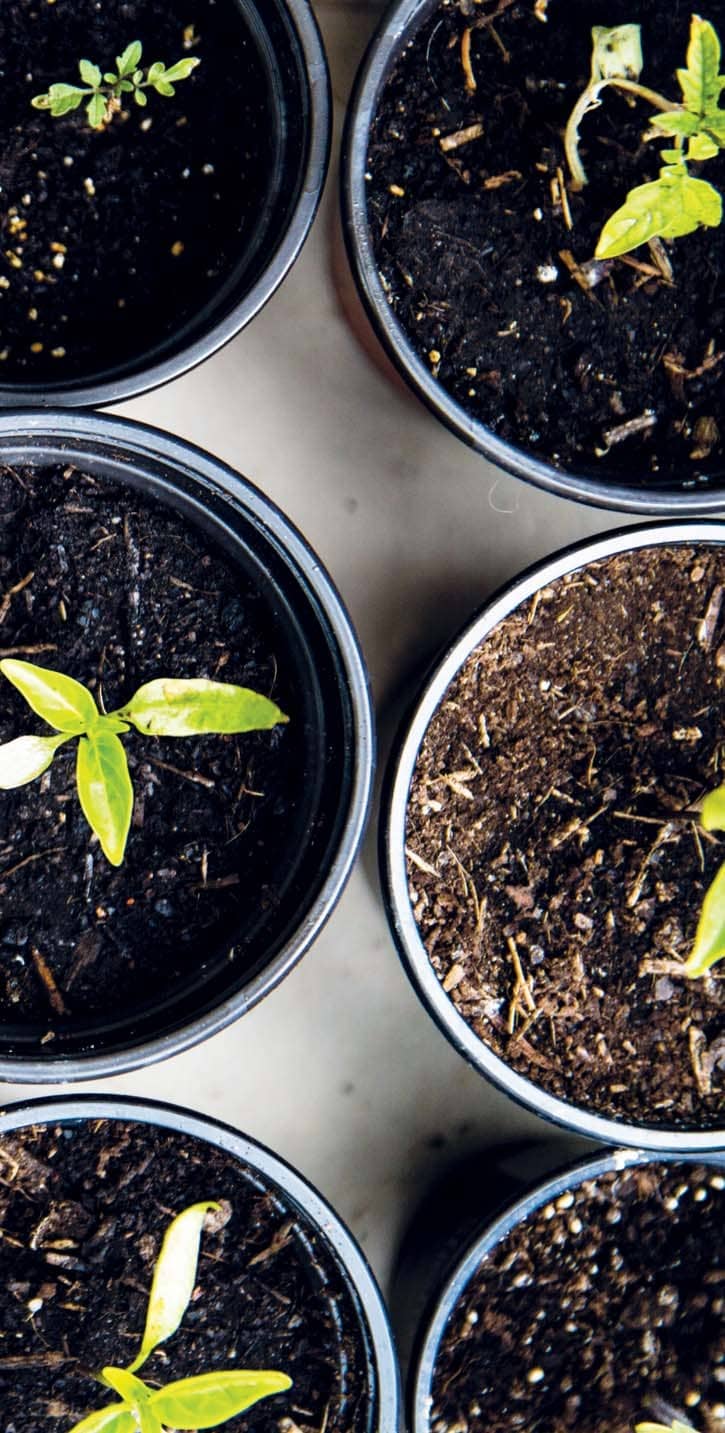 THE STARTING POINT
First, you need a lot of patience! If you put a seed today and expect it to sprout the next day, it isn't going to happen. It is a great lesson of patience, even for children, that you will reap the benefits of your work but it will take time.
SPACE:
You can read up to 3 premium stories before you subscribe to Magzter GOLD
Log in, if you are already a subscriber
Get unlimited access to thousands of curated premium stories and 5,000+ magazines
READ THE ENTIRE ISSUE
June 2020