HOW A GROUP OF SOMALIS BECAME LEADERS IN THE FIGHT TO CHANGE A TECH BEHEMOTH
IT WAS 11 DAYS BEFORE CHRISTMAS
IN 2018, and an Amazon warehouse in Minnesota, US, was operating at full tilt. Inside the warehouse, within dark, cyclon-efenced enclosures, thousands of shelf-toting robots performed a mute ballet, ferrying towers of merchandise from one place to another. And throughout the huge space, yellow bins brimming with customers' orders zipped along conveyor belts.
Negotiating all the distances and tasks that fall between those pieces of machinery were the people. They power-walked (running was forbidden) across roughly 259 000 square metres of polished concrete.
Among them was William Stolz, 24, who'd been at Amazon for a year and a half. As a "picker", his job was to hover at the perimeter of a cyclone fence and fetch customers' orders from the robot-borne storage pods that came to his station. He'd stoop, squat, or climb a small ladder to grab items and then rush to place them in one of the yellow bins that sped off to the packaging department. Stolz says pickers were expected to fetch more than 300 items every hour. And, according to workers, Amazon's inventory-tracking system closely monitored whether they were hitting their marks.
Many of his colleagues endured pain as they strained to hit their hourly rate – which was one of the many reasons Stolz had decided to walk out of his job that afternoon, 14 December, at precisely 4pm.
Stolz and several colleagues of his had been planning the co-ordinated walkout for weeks. He'd been getting to know other workers as they'd discussed the conditions in the warehouse. Unlike him, most of his fellow strikers were Somali-Muslim immigrants. Many of their faces were framed by hijabs.
Stolz estimates that about 50 workers assembled at the front doors before they streamed out. (Amazon says the number was around 15.)
Stolz had joined friends at political protests before, but he'd never participated in anything like this. The organisation supervising the event wasn't a union but a fledgeling organisation called the Awood Center – Awood is the Somali word for power – whose motto was "Building East African Worker Power". The first speaker received an ecstatic welcome: US representative Ilhan Omar, the first Somali-American politician to serve for US Congress, promptly led the group in singing 'Aan Isweheshano Walaalayaal' ('Let's Get Together With Our Brothers and Sisters'), a classic Somali solidarity anthem.
The protesters began marching toward the warehouse, back to the glass doors where Stolz and the other strikers had emerged, so that managers could hear them. As if on cue, several police patrol cars rolled up to ambush them, calling for backup. Armed with pepper spray, police formed a human barricade across the glass doors of the foyer.
The crowd started to dissipate when darkness fell. But not all the protesters went home. For several, it was time to start the night shift. Winding their way through the police barricade, they presented their Amazon badges in the foyer and disappeared through the turnstiles. As the protesters cleared away from the police line, they chanted 'Amazon, we'll be back,' and they would soon make good on the promise.
In the 25 years since Amazon was founded, it's become the second- largest, private-sector employer in the US. During that time, the company has displayed an extraordinary knack for dictating its own terms to suppliers, local governments, and workers. For years, the company has coerced cities to compete to host Amazon facilities. What Amazon offers in turn are jobs with competitive wages and benefits for full-time workers, and the expectation that workers will do their part to uphold the company's principles of "speed, innovation, and consumer obsession". In presiding over that bargain, the company has enjoyed tremendous leverage over its employees, dismissing them if they fail to meet their hourly productivity rates and fending off trade unions.
In recent years, however, Amazon's leverage has weakened. Though opinion surveys suggest that Amazon remains one of the most highly regarded companies, it's been caught in public criticism over its treatment of workers.
In many ways, the warehouse in Minnesota is just like the dozens of other Amazon fulfilment centres in the world. But it differs in at least one significant respect: at least 30% of its workers are East African. Many are Somali-Muslims who've been in the country for only a few years. Some are refugees who survived years of civil war and displacement, only to face anti-immigrant sentiment and Islamophobia in their new home. This relatively small group – bound together by shared neighbourhoods, mosques, cafés, and Somali shopping malls – has staged walkouts, brought management to the negotiating table twice, demanded concessions to accommodate Muslim religious practice, and commanded global attention, all without the clout of a traditional union. But just how did a two-year-old organisation made up of immigrants become such a thorn in Amazon's paw?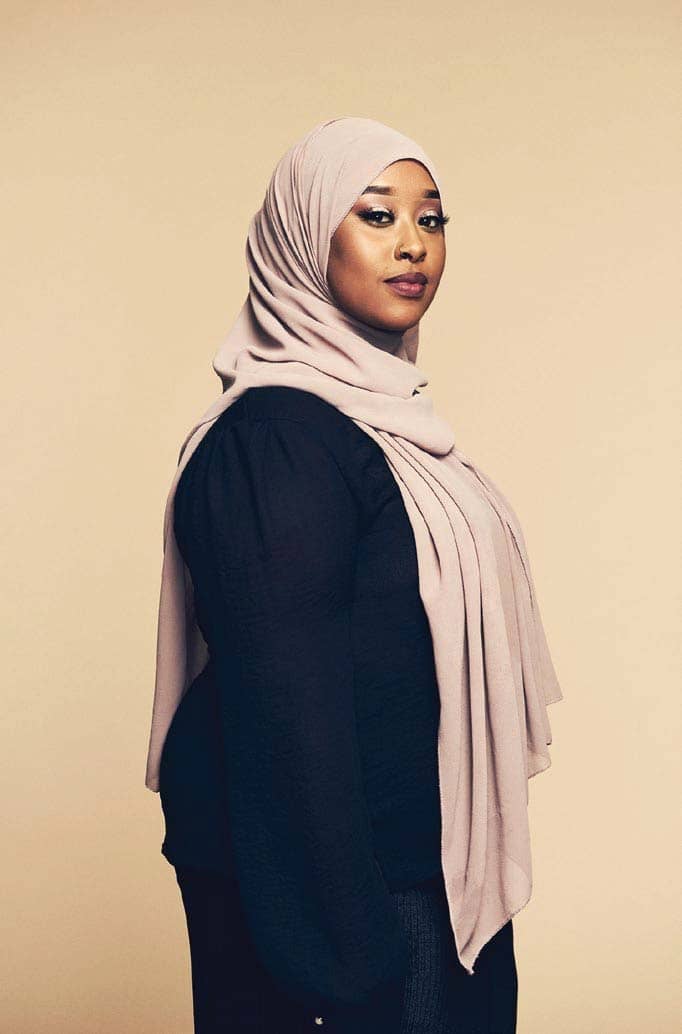 ONE of the most important people at the protest on 14 December 2018 wasn't a politician or even an Amazon employee. Running operations behind the scenes alongside workers was 23-year-old Nimo Omar. The American-born daughter of East African refugees is a devout Muslim who speaks four languages (English, Somali, Oromo and Amharic).
In the midst of the Somali Civil War, Omar's parents, who'd fled to Kenya as refugees, emigrated to the US, where Omar ended up living with relatives in Minnesota.
Eventually, some 52 000 people who live in the state would report Somali ancestry, the largest population in the US.
You can read upto 3 premium stories before you subscribe to Magzter GOLD
Log-in, if you are already a subscriber
Get unlimited access to thousands of curated premium stories and 5,000+ magazines
READ THE ENTIRE ISSUE
March 2020