Craft A Perfume Exclusively For You
Forbes India
|
November 13, 2015
To have perfume crafted exclusively for you, using some of the world's finest flowers and oils, is the ultimate in luxury. After all, a custom-blend fragrance is the story of your life.
In the business of fashion, haute couture is about clothes—extravagant and beautifully made. But it can also be said about bespoke fragrance, the Holy Grail in the world of custom made products. The perfume you dab on your pulse points is more than just a part of the grooming routine: It is an expression of style and personality. As with clothes, discerning customers are looking beyond mass-produced fragrances and turning to carefully blended scents. "Brought up on a diet of olfactory banality, the public is repudiating this commercialisation," says Roja Dove, master perfumer from the UK. "For those who can afford a bespoke service, it is the ultimate in discovering a scent of true individuality."
Historically, bespoke perfumes have their roots in Europe; they were blended for royalty and wealthy patrons. Floris of London, which was established in 1730, is the oldest retailer of fragrance in England and is the 'appointed perfumer' to the Queen of England, Elizabeth II. Celebrated French contemporary perfumer Francis Kurkdjian's client list, too, includes heads of state.
The process of creating a distinct fragrance can take anywhere from three months to almost a year depending on how fast a master perfumer—or 'nose' as they are affectionately called in the business— can understand a customer's needs and demands. The challenge lies in translating a client's ephemeral olfactory memories to blends of flowers, spices and oils.
Mandy Aftel, of Aftelier Perfumes in the US, remembers a client who wanted to gift her parents a pair of perfume bottles for their 50th wedding anniversary. "She picked out essences that reminded her of her parents. The resulting portraits allowed her to smell what they meant to her." That is the mark of bespoke perfume.
This olfactory exclusivity comes with a hefty price tag. Roja Dove Haute Parfumerie in London, for instance, offers bespoke services that start at £25,000. At Maison Francis Kurkdjian in Paris, prices start at €15,000, depending on ingredients used. Some examples of super-expensive ingredients include agarwood or oud, a dark aromatic resin or sap secreted from aquilaria and gyrinops trees in South Asia; ambergris which is produced in the intestine of sperm whales; osmanthus, a rare flower called that blooms once a year in China and other parts of Asia.
Forbes India offers a selection of some of the most prestigious bespoke perfume services in the world.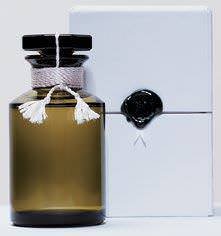 Jean Patou, Paris
In the 1920s, late French fashion designer Jean Patou was one of the biggest names in the world of haute couture. His legacy lives on in the brand that bears his name. The Parisian couturier not only influenced women's fashion but also transformed the world of perfume with Joy, one of the most expensive fragrances created by perfumer Henri Alméras for the fashion house. Ten thousand jasmine flowers and 28 dozen roses are required to create 30 ml of the fragrance, which today retails at $800. It was worn by the likes of Grace Kelly and Jacqueline Kennedy.
You can read up to 3 premium stories before you subscribe to Magzter GOLD
Log in, if you are already a subscriber
Get unlimited access to thousands of curated premium stories, newspapers and 5,000+ magazines
READ THE ENTIRE ISSUE
November 13, 2015