Stronger Than Ever
Female Malaysia
|
June 2019
The hunger to be as famous as someone else is part of the peer pressure that some of us go through at an early stage in life. But what makes or breaks that dream in us lies in the extent that we are willing to push ourselves and how we put our best selves forward to fight every battle along the way. Vasenta Selvanayagam digs past the obvious to find out how lily collins battled bulimia and the determination that this 30-year-old celeb had to create a name for herself without riding on her father's fame.
Looking at how Lily Collins made a showstopping entrance at this year's MET Gala – recreating Priscilla Presley's wedding-gown look, you'd never have thought that this confident woman used to suffer from bulimia in her early years. But the truth about the disorder is that if you're not close enough to the person, you'd never be able to tell if anyone – even your best friend – is going through it simply because close observation is the only way to join the dots. And as much as some people might assume that just a few words of encouragement are enough to solve it, the reality is that a lot of hard work is needed to deal with the issue. In Lily's book, Unfiltered, which was published last year, she explains that she started to suffer from the problem when she thought that she wasn't good enough to break into the acting and modelling industry as she badly wanted to get the attention of her father, Phil Collins, who at that time was already divorced from her mum, Jill Taverman.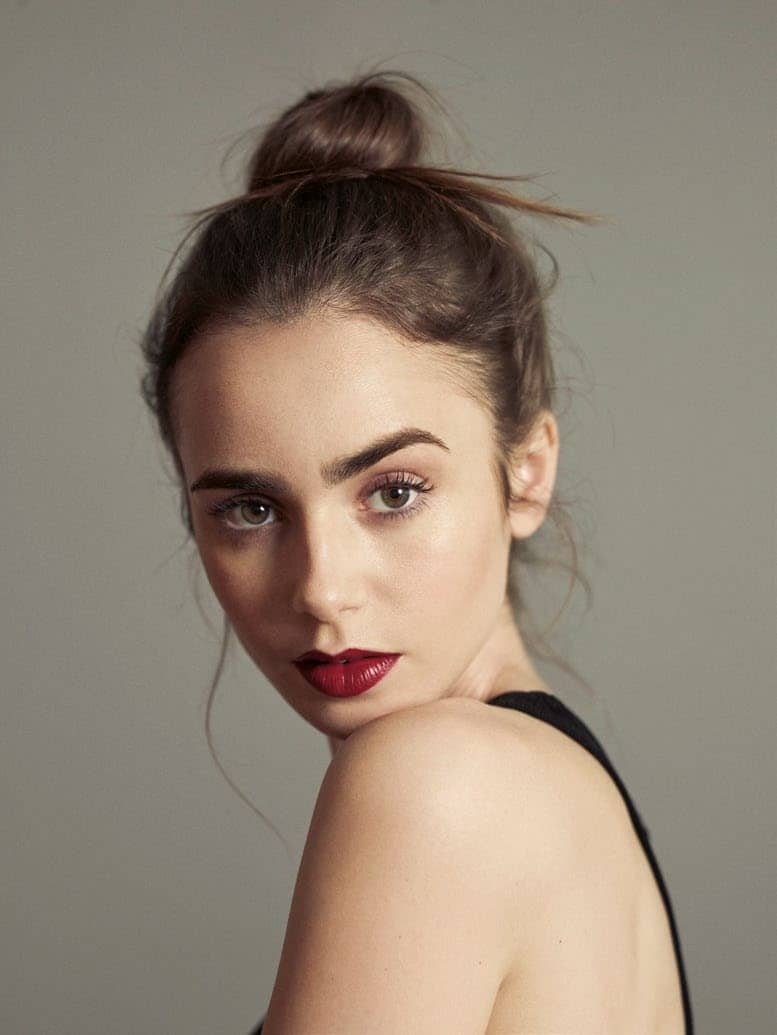 The question still remains: what was the one thing Lily held on to tightly that made her wake up from her bubble and realise that being bulimic wasn't going to help her achieve her goal – which was to make it big as an actress without riding on her dad's fame. This realisation hit her when she was 18 after she met with a Hollywood agent who asked her this: "What makes you so special? There are tons of daughters and sons... to famous people. Do something. Come back, and we'll talk," as reported by The Sun. As fate and hard work would have it, today Lily isn't only free from bulimia but she has also forgiven her dad for the things that he has put her and her mum through. Not to mention that in today's context, her dad has to introduce himself to young people who don't recognise him as Lily's dad! Here's what Lily, who is known to her friends as a goofy, honest and open person, reveals to us about her true self and the battles she has had to fight in order to come this far.
F: What was on your bucket list before turning 30 this year?
Lily Collins: "I turned 30 in March and the good news is that I've experienced more in life than I ever thought I would have. I try not to put a time limit on things, but if I were to add up all the amazing experiences and people I've met, I never would have dreamed all of that possible. Turning 30 made me figure out who I am and now it's like, no holding back. I always say, it's only uphill from 30."
F: What's your current state of mind?
L: "In general, I'm positive. We can't dwell too much on what has happened, but how do we take a situation and move forward? There's no point in revelling in the past and sitting in negativity or resentment. It's best to move on and do it with love and positivity. And if you put good vibes out there, it will come back to you."
F: Which living person do you most admire?
L: "My mom, because she has always taught me to be myself and enjoy everything that makes me, me. She has taught me to be confident and to know that I'm capable of doing whatever I set my mind to."
F: Your book, Unfiltered has had an incredible impact on young people going through a difficult time. What made you decide to write it and what did your parents and friends think about your decision to expose so much of yourself through print?
L: "Young people kept reaching out to me on social media expressing their insecurities, concerns and experiences, but always prefacing it by saying they were sure I couldn't relate because I was an actress, and how would I know what they were talking about? It made me want to say, oh my gosh, you have no idea, I've totally been in your shoes. So I decided to be brave and tell my story, like they have told theirs. I wanted to let people know that they're not alone, especially when they're at an age where they often feel crazy and alone – when in fact they're so not. My friends and family definitely laid out the pros and cons of writing such a personal book, but they all knew why I wanted to do it and they were proud and very supportive. I actually asked them a lot of questions about how I used to be when I was growing up and got them to share memories they had of me. I leaned on them a lot for support. Because opening yourself up like that is definitely a terrifying experience."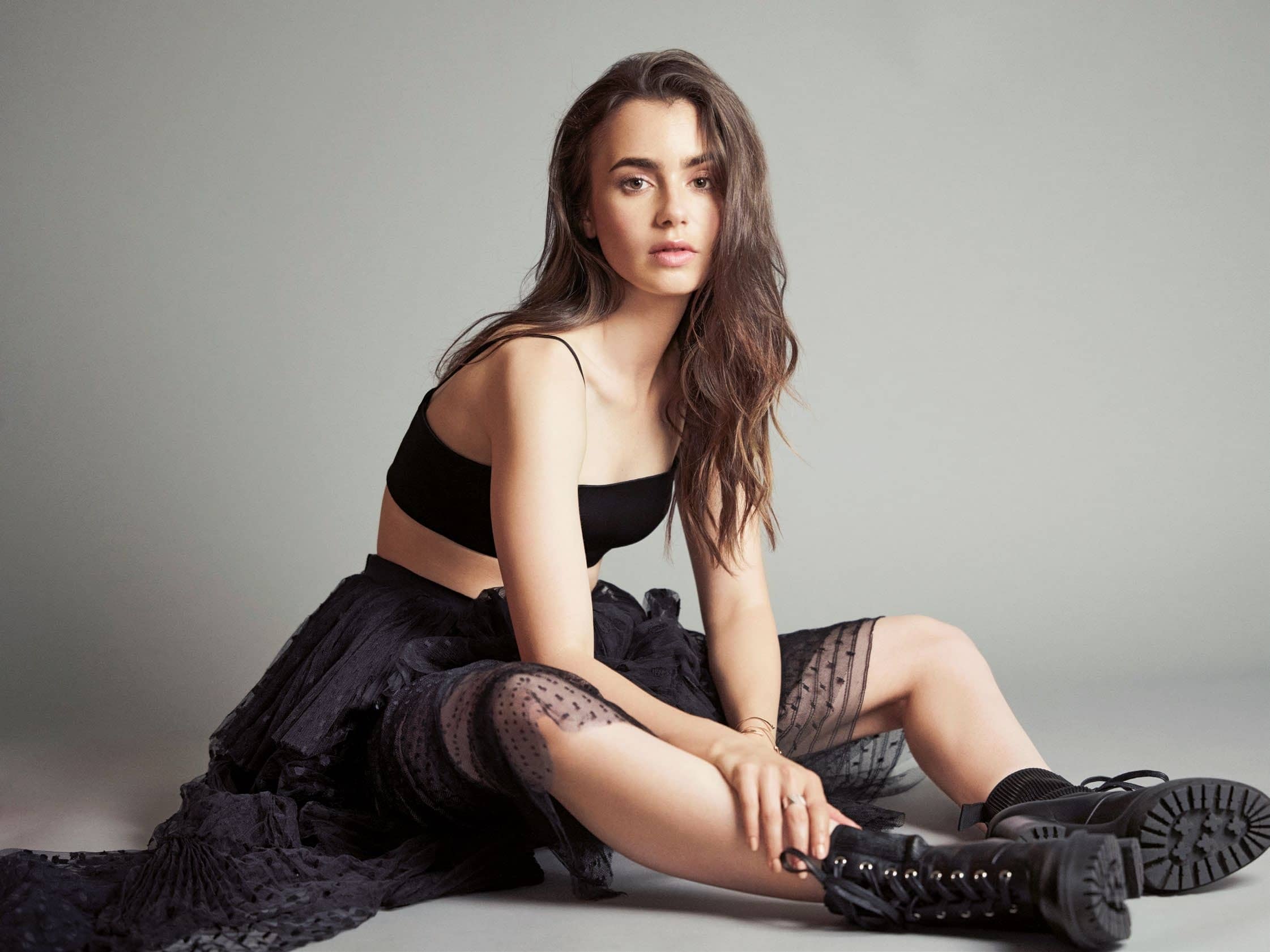 F: At a time when mental health issues among young people are at an all-time high, your ability to relate to them via your book and film roles like To The Bone indicates your real desire to help and give back. Where do you think this came from?
L: "When I was in high school, I was a part of a program called Peer Support, which was basically a teen therapy program. As a student, you could be a trainee and then a leader. You learned how to listen acutely to somebody when they're talking and how to express yourself without necessarily giving advice; just to be there and connect. Learning that was a gift, and so helpful at an age when you're most impressionable. Using this experience, I wanted to reach out to more people, whether it was through my book or the work that I do as the Go Campaign ambassador with local foster kids. I want to help more people communicate openly and feel free to express themselves."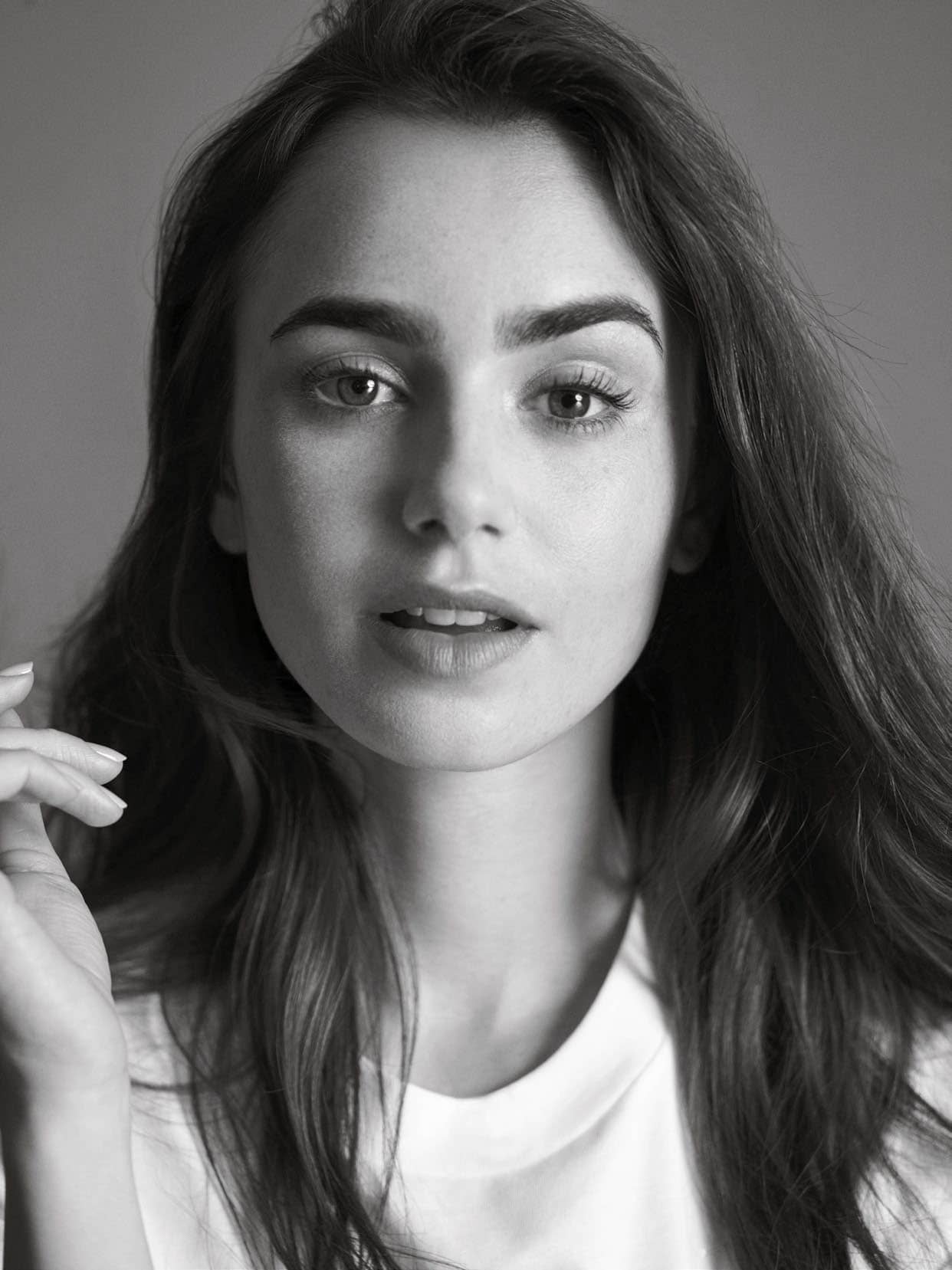 F: How did that training help you with your personal struggles and the struggles of others?
L: "That experience taught me so much about open communication and how putting oneself in a vulnerable situation of sharing can create a moment of acceptance and connection. Being a teen therapist was just so wonderful cos it not only helped me understand myself as a teenager who was moving into adulthood, but also to see how much help we were able to give other students just by saying that they weren't alone."
F: Which book has made the most impact on you?
You can read up to 3 premium stories before you subscribe to Magzter GOLD
Log in, if you are already a subscriber
Get unlimited access to thousands of curated premium stories, newspapers and 5,000+ magazines
READ THE ENTIRE ISSUE
June 2019