Luxurious Lives Of 5 Billionaire Silicon Vally Kings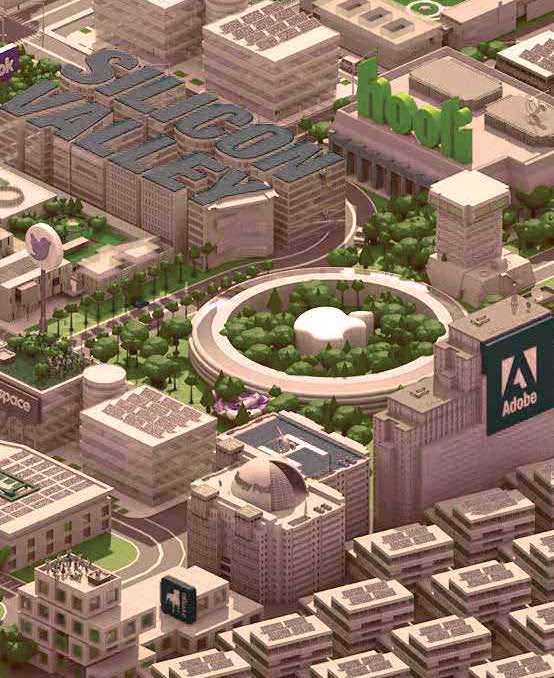 Have you Heard of Silicon Valley? "If you want to be super-rich, move to Silicon Valley". Well, let me tell you it's not a piece of cake to get there. It is home to more Billionaires than any other country after China and US; home to world's largest high-tech corporations and thousands of start-ups - a Mecca for all Tech entrepreneurs. It lives and breathes within San Francisco – the city of the unexpected, unforeseen, and the common. It is a nickname for the southern part of the San Francisco Bay Area. The word "Valley" refers to the Santa Clara Valley and the word 'Silicon' refers to all the silicon chip producers and developers of that region. And, both the words together refer to all hi-tech and top notch businesses; and its name is apparently used a metonym for the high-technology American economic sector. It's located in the southern portion of San Francisco Bay Area. San Francisco houses the famous Golden Gate Bridge' - where travellers from all across the globe come to visit. Here, you will also find people taking pictures outside Google, Facebook, Apple and other tech giant companies – as if it has somehow transcended into a monument of historical value. Well, to an extent it has – they have become the most widely known brand names in the world and have huge impact on the minds of today's generation.
Here, you will see business meetings happening everywhere around the corner – a city where you are just a 'talk' away from developing your ideas into substantial businesses, and this might literally be the city that never sleeps. Here, more than many start-up entrepreneurs end up crashing in the office after late hours of relentless hard working. It is one place where ideas are brought to action – there are more than two to three startups launching everyday, which is quite a number given on a daily basis. Silicon Valley has produced so many billionaires over the years that the State of California now has 131 entrepreneurs worth 10 figures. This Valley has managed to create 23 new Billionaires last year - with companies like Uber: a taxi-ordering app and Airbnb: home rental site skyrocketing, with success not just in US but all over the globe.
Internet entrepreneurs and new money billionaires are springing up faster than ever before. And, with new money comes brash new attitude. Wealth now does not mean 30, 60, and 90 Millions, it means in the Billions. These so called new billionaires are minting money at such a rate that would allow them to buy cars, apartments and mansions like we buy groceries, apparels and shoes. They have more money than they would ever spend. Generation 'hyper-rich' has arrived. And, top of the things they can buy as a status update and for extravagant luxury lifestyle - starts somewhere from Sports cars to convertibles, and to Luxury mansions, Yachts, Private Jets, exotic holiday homes, private islands, Cruises, personal health care, personal Golf course - and the list is endless. Running your own Yacht costs you astronomical amount of money - one day expense of running these mega yachts can pay for your school, college, medical insurance, few top-end cars, studio apartments in Manhattan facing Central Park, one whole world tour, and more money for years of apparels, food and drink supply. So, you understand that these rich billionaires and Internet entrepreneurs have figuratively speaking more money than Gods. These Silicon Valley Billionaires are working their ass off to bring the life and elements of futuristic science fiction into the very fabric of this reality we call the 21st century.
One could count several billionaire dominant places on earth like Monaco, Montecarlo, Malibu, Manhattan NewYork, Beverly Hills, but what makes Silicon Valley more exciting is the people - people from all walks of life with diverse ethnical and cultural backgrounds who are passionate as well dedicated to convert their long dreamt ideas into reality – reside in the very heart of this valley. There is a whole new level of energy that surrounds this place - the enthusiasm with which people work here is like none other. Working long hours is a part and parcel of this valley. What makes Silicon Valley significantly different is that - billionaires here making tons of money are also making huge contributions to technology, hence, shaping our future and making progress in the way best possible. Here, a 21 year old can share his or her business ideas in the same room with established entrepreneurs in their 40's, 50's and 60's. There is no age hierarchy or barrier as such among techies in the Valley. Living in Silicon Valley as a Startup entrepreneur with other startups and established giant companies located nearby has helped boost more morale, enthusiasm and passion - as a result of also meeting like-minded people who are working with every inch of their lives to make their dream projects come alive and into action. Finding an investor or a venture capitalist has never been an issue here - however you do have to get your ideas in order make it more substantial and feasible. Almost all the billionaires are reported said to own vast properties of lands, yachts, private golf courses, private jets, islands, helipads, and have said to have addiction for sports and vintage car collections. Well, with all the money in the world - they can afford to have any extravagant desire come true.
You can read up to 3 premium stories before you subscribe to Magzter GOLD
Log in, if you are already a subscriber
Get unlimited access to thousands of curated premium stories, newspapers and 5,000+ magazines
READ THE ENTIRE ISSUE
October 2015