OUR UNEXPECTED FRIENDSHIP
Being able to survive her shock diagnosis was all Nicky Turkoz ever wanted, but then she met her life-saving donor and her world changed again
They say that everything happens for a reason, and even great sadness can eventually lead to a happier life. And, believe it or not, that's true. When I was first diagnosed with leukaemia, I thought my world had been crushed. While I'd never wish to relive that life-changing moment for a second, without it, I would never have met my best friend, Annette.
It was September 2014 when I found myself struggling to walk up the stairs at home, which was very unusual for me. I'd always been active. My eldest daughter Meltem, then 22, was just about to move out with her fiancé Francis, and her younger sister Zeynep, 18, had already left a few weeks earlier to work abroad.
Having been a single mother for the past 17 years, all of a sudden, I was an empty nester. At first, that's what I put my exhaustion down to – I thought that I just needed some cheering up.
But by December, my breathlessness had worsened. I booked an appointment with my GP, who sent me for blood tests. Later that day, while Meltem and I were lugging out the Christmas tree, I received a call from my GP. 'You need to go to the hospital tonight. You're severely anaemic,' he said. 'We'll need to send you for more tests to find out what's happening.'
I was alarmed. 'Since when are people sent to hospital for anaemia?' I thought. Then, the GP told me I should probably pack an overnight bag, just in case. Within the next hour, Meltem and I were driving to the hospital – both strangely composed, considering the suddenness of it all.
At the hospital, I had some more blood tests done, after which I was taken to a room where Meltem was waiting for me. Despite the circumstances, I didn't feel anxious or worried at all; I was just eager to find out the results of my tests.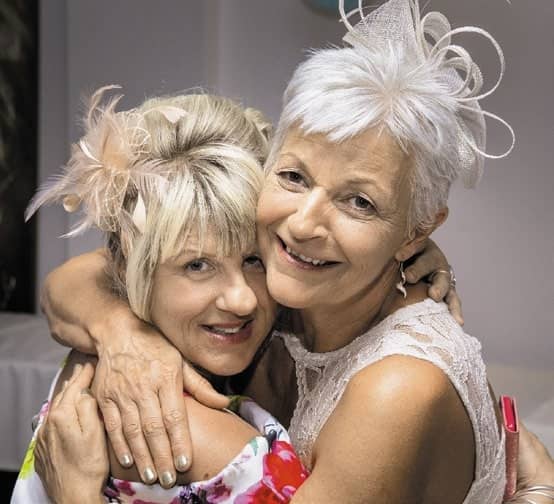 SHOCK DIAGNOSIS
You can read up to 3 premium stories before you subscribe to Magzter GOLD
Log in, if you are already a subscriber
Get unlimited access to thousands of curated premium stories, newspapers and 5,000+ magazines
READ THE ENTIRE ISSUE
November 2019