Time Machines
Esquire Singapore
|
September 2020
You mean you're still driving that old Tesla?
In the chequered history of portmanteaus, 'restomod' has to be one of the less successful examples—it's definitely no 'brunch'—but the restored and modified car scene it describes has been going from strength to strength in recent years.
The concept is pretty alluring: take a vintage car and all the great things that go with it—looks, backstory, rarity; and add the best of modern driving—comfort, eco-friendliness, not breaking down every time you drive it.
There's nothing intrinsically new in modernising old cars but there is in the scale and slickness of some of the operations involved, epitomised by the super high-end (and expensive) 'reimaginings' of Nineties Porsche 911s undertaken by Singer in California but now filtering down to almost any beloved classic you can think of.
In a corner of this field is a newer crop, where past and present collide to even more dramatic effect—electrified restomods. Here, the guts of the original car are ripped out entirely and transplanted with electric motors, batteries and circuitry.
It's currently a micro-niche being served by several specialist start-ups, though Aston Martin has also spotted the opportunity, tasking its Works team with the job of producing an all-electric DB6 MkII Volante, available for GBP1.3 million a pop.
Unsurprisingly, demand is on the rise as the electric tipping point nears and buyers increasingly look for something that can legitimately be called unique. To some vintage petrolheads, such a practice is hand-over-the-mouth sacrilege, but for Martijn van Dijk, co-founder of Voitures Extravert in the Netherlands, which specialises in electrifying vintage Porsche 911s, these are precisely the people he wants to position against.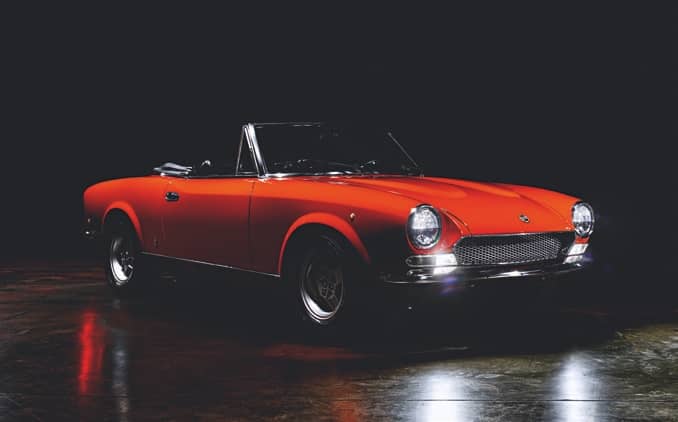 "With respect, typically they are old, grey, bald men who spend the winter getting their classic car ready for summer," he says. "While at the same time there are lots of younger people, women, that would never buy a classic car because of all the vulnerabilities—the oil that's spilling on the pavement, not being able to drive them into city centres, stuff like that—but who like the design and the whole story around it."
You can read up to 3 premium stories before you subscribe to Magzter GOLD
Log in, if you are already a subscriber
Get unlimited access to thousands of curated premium stories, newspapers and 5,000+ magazines
READ THE ENTIRE ISSUE
September 2020