The pacemaker
Esquire Singapore
|
February 2020
Jaguar's paciest F-Pace is an absolute lunatic of an SUV at a remarkably nice price, but the compromises it's made getting there takes the lustre off its performance somewhat.
At a glance, the Jaguar F-Pace SVR is a terribly uncomplicated thing. It's the best-performing member of the F-Pace family, with a five-litre supercharged V8 lurking underneath a sculpted bonnet with its pair of model-exclusive carbon fibre vents.
Against the other F-Pace cars on sale in Singapore—equipped with a two-litre turbocharged four-pot—the V8 in the SVR gets twice the number of cylinders and over twice the power for a total of 550hp.
Just five years ago, this output would be ludicrous, but we're living in an age when super-SUVs are a thing. The Lamborghini Urus, for example, has 650hp.
Anyway, if you're quibbling over the F-Pace SVR having a sub-600hp output, you're probably the sort to split hairs over nuclear warhead yields.
What I'm trying to get at is that the delivery of that V8 is devastating. It'll catapult the 2.1-tonne SUV from a standstill to 100km/h in 4.3 seconds, and should you find yourself on a suitably long stretch of road with no speed limits (a disused aircraft runway, for example), you can get it up to 283km/h.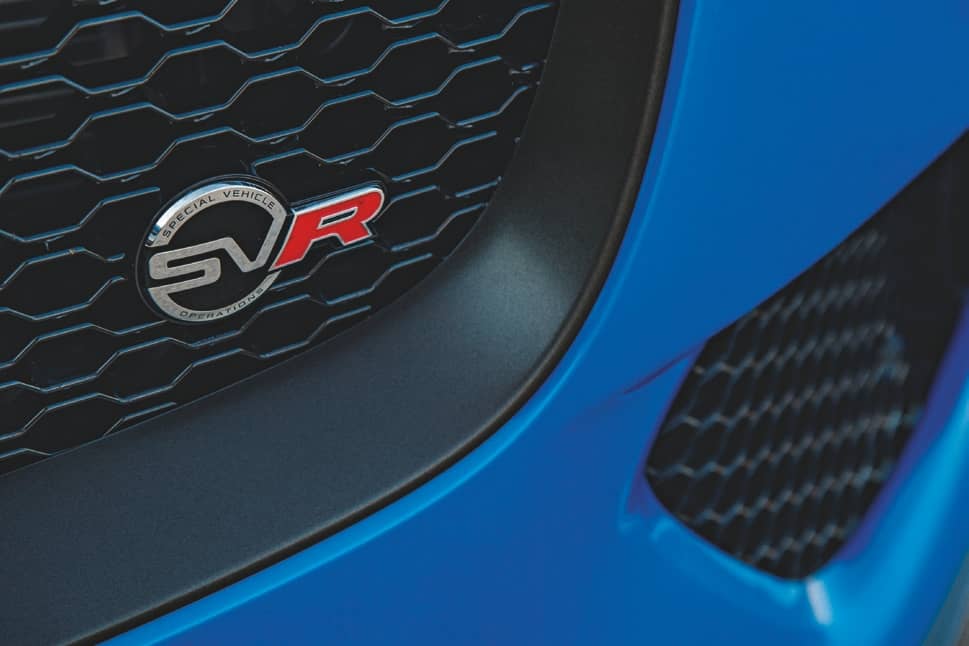 It's serious sports car-grade performance, and in a straight line, the F-Pace SVR, as with most others of its ilk (Porsche Cayenne Turbo, Range Rover Sport SVR, Mercedes-AMG GLE 63 and the aforementioned Lamborghini), can and will leave all but the maddest supercars a disappearing speck in the rearview mirror.
You can read up to 3 premium stories before you subscribe to Magzter GOLD
Log in, if you are already a subscriber
Get unlimited access to thousands of curated premium stories, newspapers and 5,000+ magazines
READ THE ENTIRE ISSUE
February 2020