NICE GUY
Esquire Singapore
|
August 2020
HE'S THE GUY YOU KNOW FROM THOSE FILMS YOU'VE SEEN, BUT FOLLOWING MONTHS OF ISOLATED INTROSPECTION—AND SOME SERIOUS WORKING OUT— IT'S CHRIS PANG'S TIME TO STEP INTO THE SPOTLIGHT. AND HE'S MORE READY THAN HE'S EVER BEEN BEFORE.
We're on set in a Sydney photo studio in early July, and in walks Chris Pang, straight off of a flight from Melbourne. He's been camped there, at his parents' place, for the past three months, having made a last-minute exit from Los Angeles as the pandemic started to ramp up on American soil and Australia made the decision to shut its borders. None of us—the photographer, the stylist, the hairdresser—had ever met Pang in person before, but we certainly weren't expecting the brawny fellow that stood before us. "I've put on 10 kilos in isolation," he quickly admits, explaining that he and his brother have been working out six days per week in their home gym during the COVID-imposed isolation. He jokes that this cover shoot will mark his big reveal to the world when it comes out. "People are not going to recognise me when this is all over."
Pang's always been in good shape, but it's the consistency that he struggles with, he explains. "Sometimes I'll bulk up a bit, but then I'll get lazy, or I'll get a job and I'll be travelling on different time zones and there's just so many variables. Unless you're super, super dedicated then it's really difficult to keep a consistent schedule. I've had nothing to disrupt me since I've been back here—I've barely left the house—and my brother is just really good at training, and to be honest, I'm feeling great. This might be the new version of me."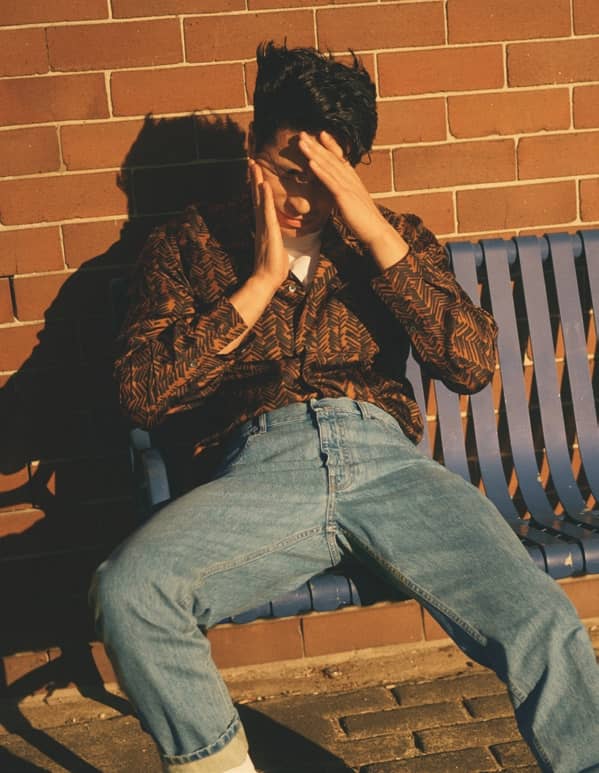 For those that are unfamiliar with The Original Chris Pang™, here are some facts for context. He was born and raised in Australia, but he fluently speaks Mandarin and Cantonese. He's distantly related to Bruce Lee on his father's side. His first job was selling phones as a door-to-door salesman. His father, Barry, runs one of Australia's most famous kung fu schools, but Chris is reluctant to describe himself as anything beyond amateur at the sport. And he starred as the groom, Colin Khoo, in that small, indie movie about Singapore—with an all-Asian cast—that hardly anyone saw. At least that's what a lot of film executives perhaps thought about green-lighting the juggernaut that was Crazy Rich Asians, which went on to bag some USD239 million at the box office, making it the highest-grossing romantic comedy of the past decade. It was an experience that changed him.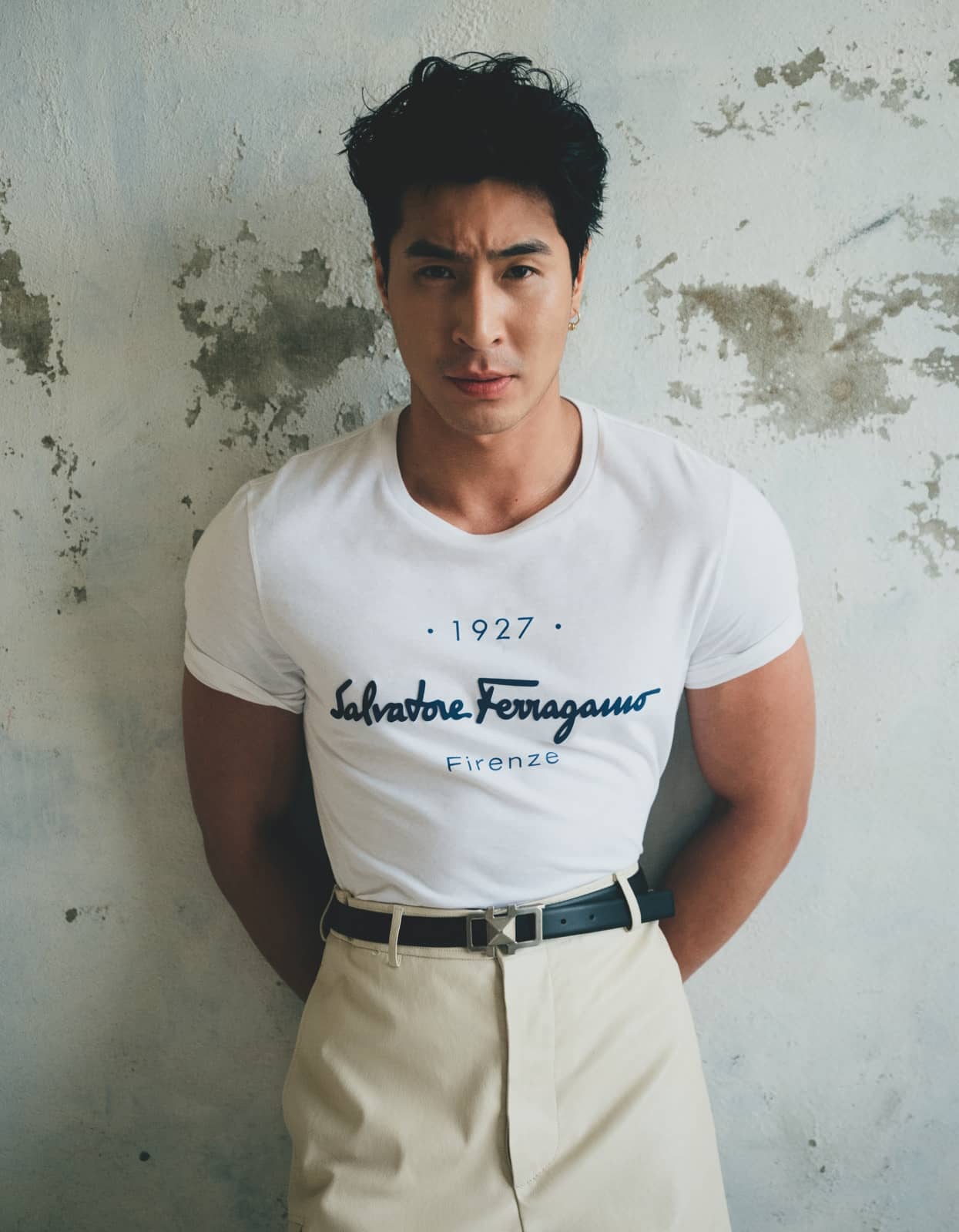 You can read up to 3 premium stories before you subscribe to Magzter GOLD
Log in, if you are already a subscriber
Get unlimited access to thousands of curated premium stories, newspapers and 5,000+ magazines
READ THE ENTIRE ISSUE
August 2020