Making Good Time
Esquire Singapore
|
September 2020
We're offering this story for free to read so that you can stay updated on the COVID-19 outbreak
As recycled materials enter watchmaking parlance, these companies are making sustainability the new luxury.
Whether it's thanks to COVID-19, thanks to Greta, or thanks to social justice warriors all over the Internet, sustainability is a big topic today no matter which way you look. Fast fashion is beginning to give way to a 'buy less, buy better' mentality. Cars are going green. Hotels and resorts are making it a norm to adopt eco-friendlier practices throughout the property, and not just areas within the public's eye. And although there remains room for improvement, even food delivery operators have taken steps to reduce their reliance on disposables.
In the luxury Swiss watch industry where things usually happen 10 years later than everywhere else, sustainability actually entered the equation 10 years early. The Swiss really do love nature and are programmed to do everything they can to protect the environment. Which is why Swiss watch manufactories, particularly those built in the 21st century, make sure to design their new facilities around Minergie standards: careful use of resources, recycling heat and water, energy efficient, safety and comfort.
Also, every Swiss watch brand has its own corporate social responsibility initiative, many have several and ensure at least one relates to the environment. Using their worldwide network to spread the word and drive support for those causes, brands such as Rolex with its Awards for Enterprise lead the charge. Blancpain contributes to marine conservation via its Blancpain Ocean Commitment programme. Then there's IWC and the Charles Darwin Foundation, Audemars Piguet reaches out through its Audemars Piguet Foundation, and there are many more.
But one area that still needs work is the use of sustainable and recycled materials in high-end watchmaking—and it's not difficult to understand why. Luxury in timepieces has traditionally been defined by value-driven concepts, hence precious metals, rare gemstones, age-old craftsmanship... Even buying pre-owned timepieces and vintage timepieces has only very recently been regarded as a luxury pursuit. Yet the question of what is luxury has also evolved with the times, from ultra-expensive to ultraexclusive, from limited edition to full-on bespoke, from state-of-the-art technology to hand artisanship, and so on.
Through every stage of this evolutionary process, the luxury timepiece has never stopped being a status symbol. The only difference is what do you want your watch to say about you? That you're loaded? Not good enough. That you're loaded and appreciate nice things? Getting warmer, but still not quite there. Or maybe that you're loaded, appreciate nice things, and care about the world around you? Jackpot. Then these are the watches you should be considering.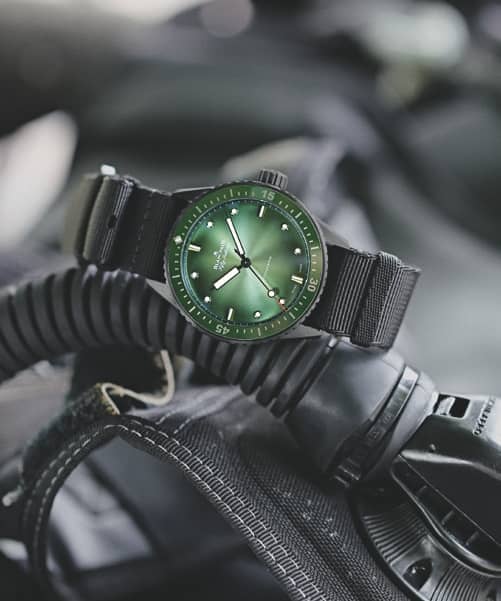 STEEL OVER GOLD
You can read up to 3 premium stories before you subscribe to Magzter GOLD
Log in, if you are already a subscriber
Get unlimited access to thousands of curated premium stories, newspapers and 5,000+ magazines
READ THE ENTIRE ISSUE
September 2020