How Far Would You Go To Get What You Want?
Esquire Singapore
|
September 2019
How far would you go to get what you want?
As a National Geographic photographer, Cory Richards has been to lots of beautiful places and taken lots of stunning pictures. His most famous shot, however, is a selfie. But it wasn't brimming with photographic brilliance, neither was it an artistic black-and-white replete with profundity. Richards' picture captured the essence of fear.
He took it just about an hour after burrowing out of an avalanche that nearly killed him and two friends as the trio descended Pakistan's Gasherbrum II, also known as K4, the 13th highest mountain in the world. They had just completed their first winter ascent and right when it seemed like the worst was over, an exhausted Richards and his companions faced the full brunt of Nature's fury.
Mercifully, they made it out alive. The men almost couldn't believe it; Richards bawled like a baby. When he took the shot, his face was covered in ice, his lips cracked and his pale blue eyes bloodshot. That was in 2011.
The picture subsequently made it to the cover of National Geographic, appeared on posters and billboards throughout the US, and then around the world via the Internet. It made him famous, but Richards had to fight through years of PTSD to get over the near-death incident. All this time, though, he never stopped climbing.
In 2016, Richards Snapchatted his way up Mount Everest without supplemental oxygen. Compared to the Gasherbrum II climb, this expedition was a walk in the park, where the biggest tragedy that happened was when his mobile phone died the moment he reached the summit. The following year, he returned to repeat the feat but was only partially successful, as he had to reach for oxygen at around 8,687m. Mind you, that's still as high as K2, the second highest mountain in the world. This time, Richards made sure to pack a spare battery.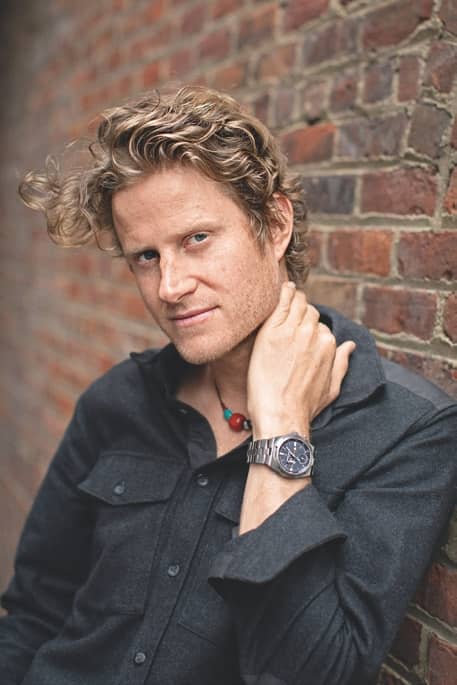 But he wasn't done with Everest. Even after reaching the summit twice, Richards wanted more. Together with Ecuadorian climber Esteban Mena, he set out to carve a new route up the mountain's northeast ridge, going where no man has gone before. The plan was to attempt a self-funded alpine-style climb using no fixed ropes and without oxygen. In short, Richards and Mena were going to walk 1,981m up the mountain unassisted until they reached one of the standard routes on the northeast face.
"If they pull it off, more or less alpine style and without oxygen," states Dougald MacDonald, editor of the American Alpine Journal in an interview with National Geographic, "that certainly would be one of the most significant new lines on Everest in many years." Unfortunately, the mountain wouldn't have it. Despite over a year's careful preparation and training, extreme weather forced the duo to make the painful decision to turn back. Still, the 37-year-old remains undeterred.
"Is it a failure?" wrote Richards in an Instagram post. "In the most strict [sic] sense of the word, absolutely. But is it a building block? For sure. I've always maintained that this is truly a journey vs a summit sport. But to truly understand the whole process, you have to get to the summit. Fingers crossed that happens this season." On the first Gombessa expedition, Laurent Ballesta was in South Africa diving an area of the Indian Ocean known as the Mozambique Channel. He was searching for an ancient creature called the coelacanth, long thought to have been extinct along with the dinosaurs. Gombessa in the local tongue is the name of this fish, thought to be the missing link between sea and land animals, and proof that life on land began from the sea.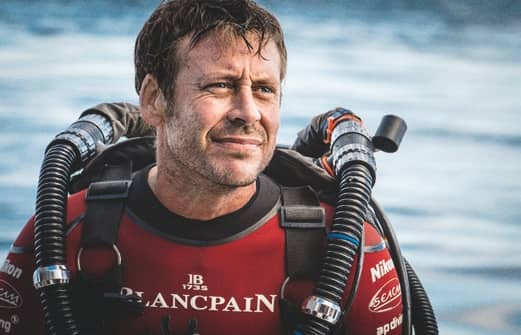 Ballesta's goal was to find the coelacanth, photograph it and then study it. Sounds simple but this expedition took two years' worth of scientific, logistical and human preparation. In addition, this was not an easy fish to find.
You can read up to 3 premium stories before you subscribe to Magzter GOLD
Log in, if you are already a subscriber
Get unlimited access to thousands of curated premium stories, newspapers and 5,000+ magazines
READ THE ENTIRE ISSUE
September 2019