A Change In The Air
Esquire Singapore
|
June/July 2020
Perfumes have long been targeted at either men or women, but the rise of gender neutrality is causing this sector of the beauty industry to rethink its formulations and marketing strategies. Esquire singapore asked paris-based magique,an olfactory studio that specialises in the creation of sensory experiences, to gain insights from perfumers and fashion creatives on their views of this trend and how it is impacting them.
Mazen Nasri & Philae Rollet
NOTES FROM THE PERFUME INDUSTRY
Olivier Pescheux
Givaudan perfumer
Creations: 34 boulevard Saint Germain Diptyque, Amber Sky Ex Nihilo, Arpege Pour Homme Lanvin, 1 Million Paco Rabanne, Balmain Homme Pierre Balmain, Higher Christan Dior
ESQ: In hindsight, do you find that trends, current events or cultural movements have an impact on your creations?
OLIVIER PESCHEUX: It's hard to answer with certainty. Nevertheless, perfumers are like sponges absorbing the air of time (Nina Ricci's L'Air du Temps is one of the most accurate names you can find). Hence every societal movement leaves its mark on creations, in a more or less obvious way. It's still too early to know in what ways the current health crisis will leave its mark in perfume, but it will leave its mark, that's for sure.
ESQ: Do you attribute gender to certain notes and raw materials?
OLIVIER PESCHEUX: Not really, but it's true that I perceive rose as rather feminine simply because it has been used a lot and in significant quantities in women's fragrances in the West. That's less true in the Middle East, where the rose also perfumes men. Lavender is rather masculine as it's used a lot in fougère, the favourite family of men's fragrances. It's interesting to note that in Brazil, lavender is also feminine. So it's more of a cultural affair. I'm trying to fight against this natural and cultural leaning, and on the contrary, I use this challenge to fuel my creativity.
ESQ: Do you believe the future of perfume is genderless?
OLIVIER PESCHEUX: I don't think gender will disappear in perfume. However, the growth of alternative (or niche) perfumery, which doesn't know genders, shows that this societal construct is going to fade. Feminine notes are getting more and more woody. We might think that men's fragrances will borrow more feminine codes such as floral notes and vice versa. But as always, the future will tell.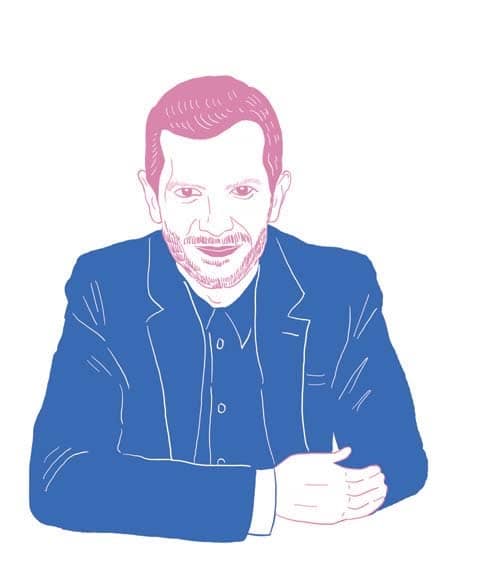 Yann Vasnier
Givaudan perfumer
Creations: Anima Dulcis Arquiste, Comme des Garçons Series 2 Red: Palisander, Robbaco & Mandarin Jo Malone London, Aldehyde 44 Dallas Le Labo, Elae Maison Trudon, Toy Boy Moschino, Plum Japonais Tom Ford
ESQ: How have trends, current events or cultural movements influences your creations, if at all?
YANN VASNIER: Yes indeed some of my creations could be influenced, certainly those more directly linked to a particular story, a specific idea, a special shade or colour association which could be more or less current, but in general, they are essentially based on combinations of raw materials, molecules, that should remain valid or could be easily reshaped.
ESQ: Are scents gendered?
YANN VASNIER: No, not at all, especially if you study them one by one, you can always find facets of different tonalities. The combination of certain notes will of course characterise a gender more. A sweet luscious tuberose might require a lot of woody amber and aromatic notes to move towards masculinity, but the notion of working on a flower for men, a fougère for women, has existed for a very long time.
ESQ: Is the future of perfume genderless?
YANN VASNIER: Ultimately, the concept of gender in perfume is quite modern, but its stereotypes have become deeply rooted. However, perfume being embedded in the private sphere of society, we may see it evolve faster and with more ease than in society at large.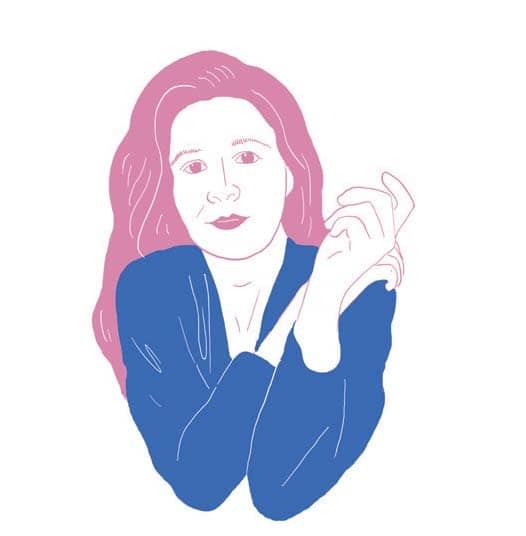 Marie Schnirer
Maelstrom Paris perfumer
Creations: Phoebus Compagnie Royale des Indes Orientales, Orangerie Musicale Chabaud, Pavillon Rouge Jovoy Paris ~ Rose Agathe Panouge, Thousand Lakes V/SITEUR
ESQ: Do current events or cultural movements have an impact on your creations?
MARIE SCHNIRER: Inspiration is endless and cannot be separated from the world around us, whether it be in a conscious or unconscious way. On the other hand, it is difficult to measure the direct impact of trends, current events and cultural movements on my creations; for me, they are factors of personal enrichment and vectors of emotions, which will impact my creative process. If I wanted to intellectualise this creative process, I would say that it is a two-step process. Firstly a general and permanent work on the understanding of the world and our environment, and secondly a transcription of the emotions it brings us. It is during this second stage that my creative process begins.
ESQ: Would you say a particuliar material is masculine or feminine?
MARIE SCHNIRER: When you study a raw material, you can dissect it into multiple scents and associate a variety of adjectives with it. Like a rose essence that will be at once floral, green, citrusy, leathery and honeyed. All these facets make a raw material as feminine as it is masculine. Consequently, there are as many tools, musical notes, colours, which, when combined together, will create a potentially gendered whole.
ESQ: Where is perfume heading? What's the trend?
You can read up to 3 premium stories before you subscribe to Magzter GOLD
Log in, if you are already a subscriber
Get unlimited access to thousands of curated premium stories, newspapers and 5,000+ magazines
READ THE ENTIRE ISSUE
June/July 2020