Wonders of the Wild
EL Singapore|April 2020
LARA SAGE and family immerse themselves in nature at three camps run by African ecotourism operator Wilderness Safaris.
The unassuming airport of Maun in Botswana is your point of arrival when travelling to the Okavango Delta. When I asked a porter, "How far from Maun to the Delta?" his colloquial response of "Way far close!" amused me. It was a vague yet accurate synopsis of what is a lengthy distance by road, but a short hop by air.
Flying between camps in small planes offers the marvel of seeing this wonder from the air. We'd come in December, a secret season. There's more availability in camps, fewer people and better rates. But the Delta waters have receded – even if, ironically, the summer rains have begun.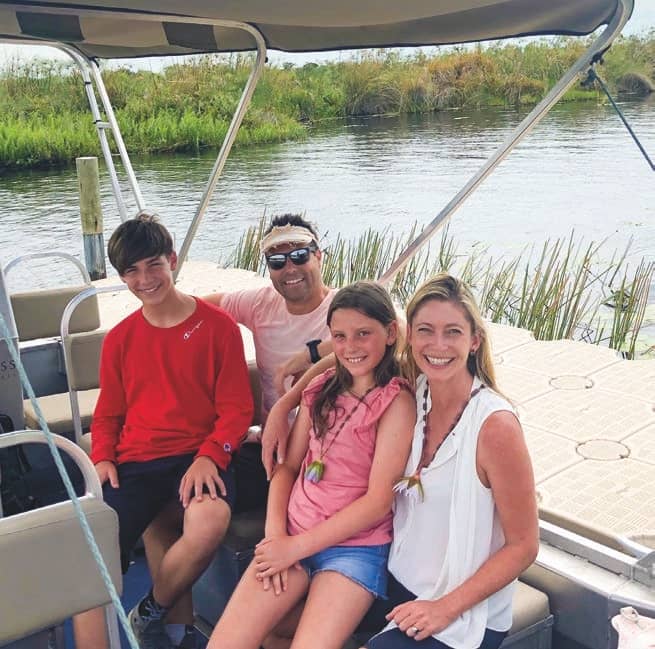 To understand this natural phenomenon, it's important to know that the water level of the Okavango Delta is determined by rainfall in Angola (a thousand kilometres away), which falls from October to April and flows down two major tributaries into Botswana. By June, this water percolates through the Okavango delta system, inundating seasonal floodplains until it gradually subsides. By August, you can see the water levels drop by measurable amounts overnight.
As we attempted to set off in our light aircraft from Maun, torrential rain flooded the runway. Our wheels were submerged, leaving us to wait out the exhilarating storm. When airborne, our pilot deftly manoeuvred between cumulus clouds and literally flew around pockets of rainfall. This cleared the way for us to enjoy the remainder of the flight looking down on a paradise of waterways and wildlife, until we landed on a dirt runway near our camp.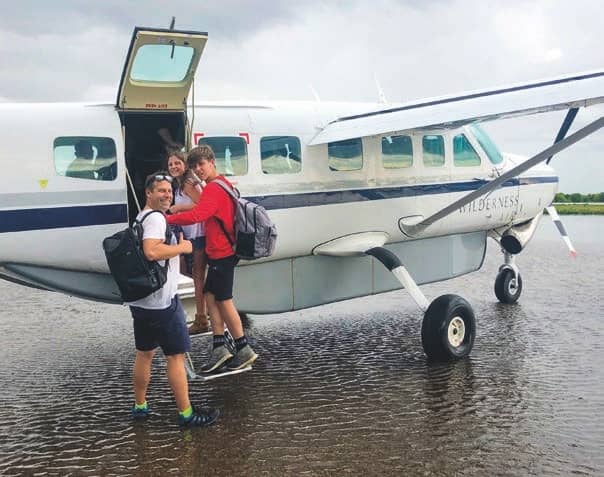 #1 Little Vumbura
At this camp, you're assured of water activities all year round. Little Vumbura's six tented suites offer an authentic safari atmosphere on an inland island, reachable only by boat. This is no deterrent for herds of antelope as they come and go. Elephants wade by, too, ambling into camp to strip the bark off trees and eat the foliage.
An African wildlife adventure is intensely personal and intimate. Each safari is unique in what you see, how you feel, and the camps you visit. For many, it goes beyond the dramatic encounters. In the Okavango, you'll experience a mixture of boating, canoeing (on a traditional mokoro, or dug-out canoe) and open vehicles traversing the dried-up floodplains.
You can read up to 3 premium stories before you subscribe to Magzter GOLD
Log in, if you are already a subscriber
Get unlimited access to thousands of curated premium stories and 5,000+ magazines
READ THE ENTIRE ISSUE
April 2020