Why Spring Is The Golden Season In Japan
EL Singapore|October 2019
From sun and snowfall to sakura and strawberries, these ski enthusiasts discover why spring is the golden season in Japan.
It's 1 Aprilin Hokkaido's Akaigawa Village, and the first light of the month sneaks through the gap in our window. A crisp breeze wakes me from my slumber. Eager to start the day, I hop to life and fling the curtains open; the skies are clear, the birds are chirping and the branches are budding – spring has arrived.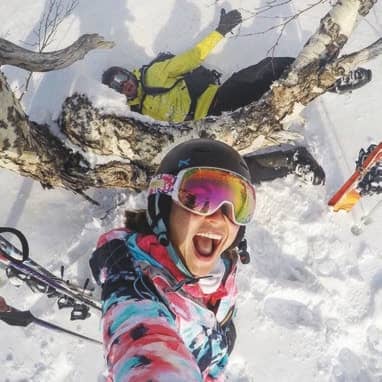 But, hold on a second; the rooftops have a new layer of icing and there's a fresh foot of snow carpeting the hotel grounds. As my eyes adjust to the glare and study the horizon, I spot several specks of bright colours carving "S" shapes in the mountainside.
"Yesss!" I shout as I pounce around Martin on the bed – he's still half asleep under the duvet. "Get up – it's go-time!"
Winter may be on its way out, but there's still plenty of snow to conquer here.
Japow!
The ski season in Japan generally runs from mid- December through to the end of March, with visitors flocking from all corners of the globe. Considered the Holy Grail for powder snow, Hokkaido is hit by seasonal winds from Siberia that carry a constant supply of moisture across seas, releasing it as heavy snowfall that's dry and pillow-like in structure. For skiers and snowboarders, "pow" is the sweetest kind of snow: fun, fluffy and forgiving on your backside! It makes for ideal conditions for every skill level, from nervous novice to speed-hungry snowboarder. Couple that with the renowned Japanese hospitality, epic food and heavenly onsen, and it's no wonder the popularity of skiing in this country continues to grow exponentially.
With prolific powder, though, comes lofty prices, crowded pistes and frigid conditions. During the peak season, prices surge and accommodation can be fully-booked, often years in advance. In popular areas such as Niseko and Hakuba, slopes are crowded and restaurant bookings are essential well in advance. Trust me, when temperatures drop below a bonechilling -6°C, you won't want to be in an outdoor queue looking in on your toasty comrades tucking into a bowl of ramen.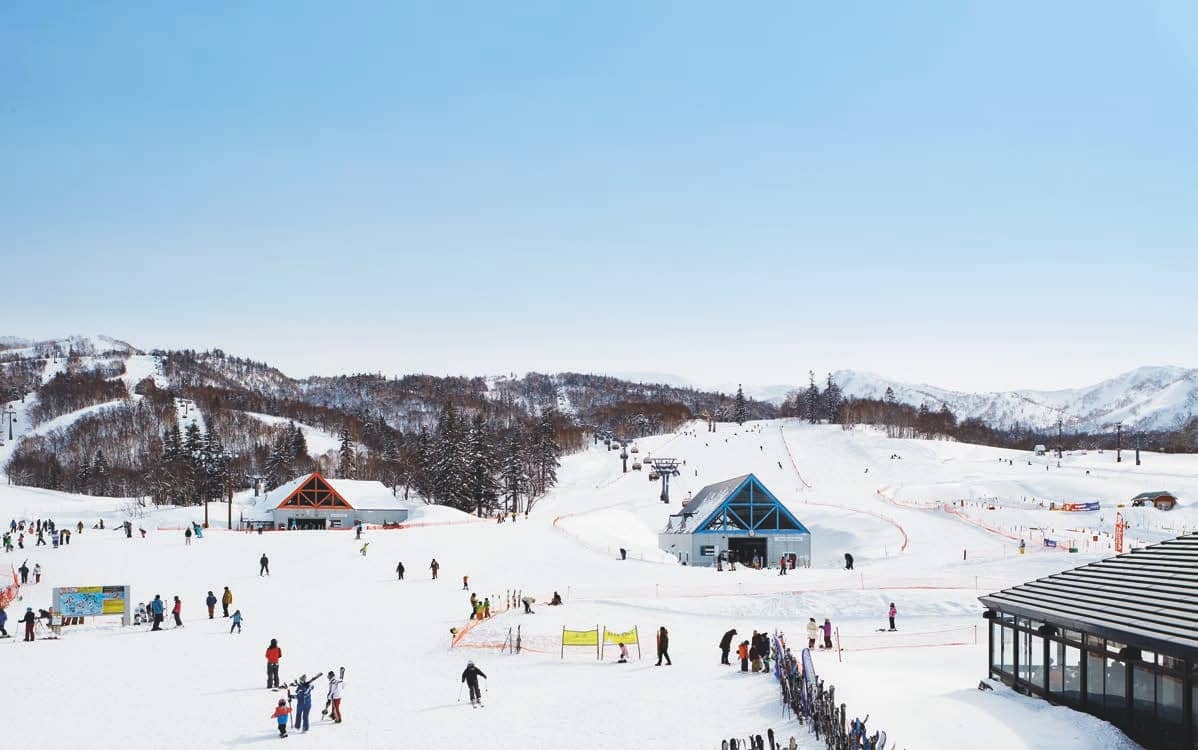 The Smart Season
What many people aren't aware of is that many resorts in Japan have prolonged ski seasons that can run as late as May. This spring window can often be the unsung hero, especially in the more coastal and elevated areas that see extended snowfall. So, if you're flexible on timing and open to exploring other regions, there can be huge benefits of booking off-peak. For one, flights can be more reasonably priced and the cost of accommodation and ski-lift passes take a plunge. Slopes are less crowded, too, meaning little to no queueing for lifts, and fewer collisions. And the cherry on a heavily iced cake? The weather is not only warmer, but holds the chance of more blue skies, clearer days and Instagrammable moments.
You can read upto 3 premium stories before you subscribe to Magzter GOLD
Log-in, if you are already a subscriber
Get unlimited access to thousands of curated premium stories and 5,000+ magazines
READ THE ENTIRE ISSUE
October 2019