Signs & Symptoms
We speak with medical experts about some key health symptoms that should never be ignored – no matter what. (Yep, even if you're preoccupied pandemic!)
#1 Mole or other skin changes
"Regardless of how many moles you have, if you find a mark that has increased in size or sensitivity, or is itching or bleeding, it should be looked at immediately by a dermatologist," says general surgeon DR DENNIS LIM. Why? Because it could be a sign of skin cancer, including melanoma. "Dermatologists will use dermascopes and have the proper training to know what to look out for. Some even document and scan all your moles to compare the results between annual appointments."
To be safe, it's best to monitor your skin and see a dermatologist once a year, says Dr Lim.
"Clearly, someone with a family history or their own history of skin cancer should be screened, but any light-skinned individuals living in the tropics for the long term, and anyone who works outdoors, should also consider consulting a dermatologist."
And, while sun-exposed areas of the body most commonly develop skin cancer, "hidden" areas like under the nails and in the webbed spaces of the foot can develop cancer and are easy to miss – which is another reason that regular trips to the dermatologist are important; catching it early can make all the difference.
"Around 95 percent of melanoma is low-stage (Stage One or Two), and can be very easily cured. Of all the patients that I see, 80 percent are diagnosed in the earliest stages, during which time melanoma is highly treatable and curable."
Dennis Lim Surgery
#11-09 Mount Elizabeth Medical Centre,
3 Mount Elizabeth
6836 5167 | dennislim.com.sg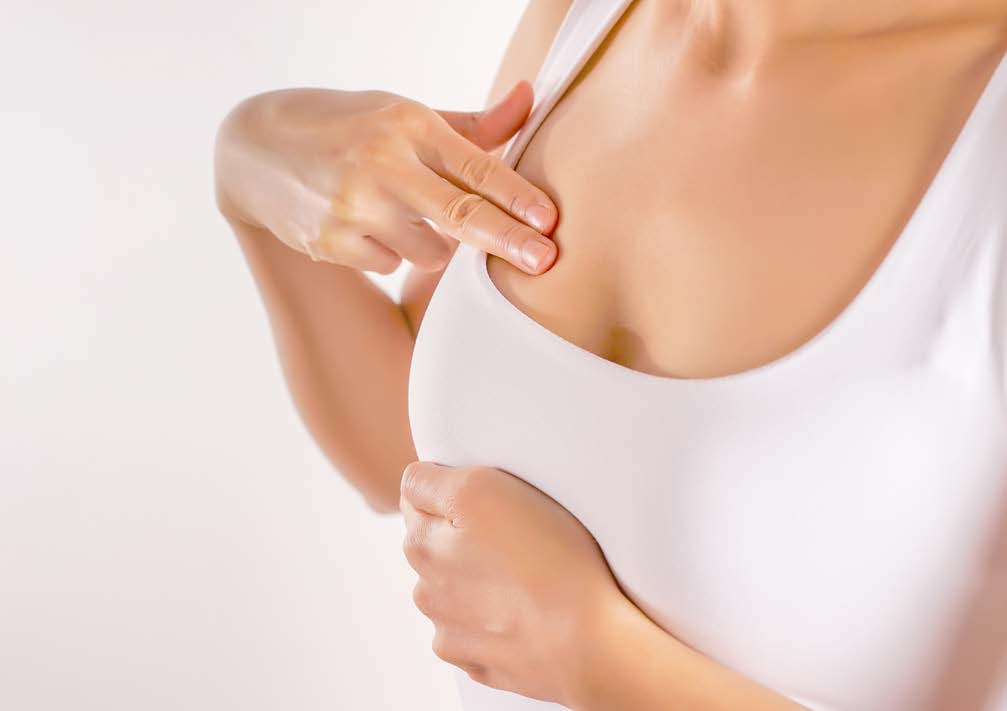 #2 Breast changes
Breast cancer doesn't always present in the form of a lump. In fact, symptoms of breast cancer are quite variable, says breast and general surgeon DR GEORGETTE CHAN.
You can read up to 3 premium stories before you subscribe to Magzter GOLD
Log in, if you are already a subscriber
Get unlimited access to thousands of curated premium stories, newspapers and 5,000+ magazines
READ THE ENTIRE ISSUE
August 2020