The King Of Snapchat, DJ Khaled Shares The Keys To Greatness
Music Mogul And Multi-platinum, Awardwinning Artist Dj Khaled Raps About His Family, His Gratitude, Appreciation And Spiritual Connection To God, His Dynamic Relationship With His Fans And His Celebrated Collaborations With Music Icons Such As Drake, Rihanna, Jay-z And Beyoncé
The excitement hits the roof as our black Uber Cadillac pulls up to the guardhouse of DJ Khaled's gated community. His neighbourhood is one of manicured lawns and house upon house of celebrities. With thumping hearts, we wait breathlessly as the guard checks our IDs, validating each photo against each crew member in our vehicle. After what feels like an hour, the guard gets the OK from the person on the other end of his receiver. We're fly. Dolce is in. As our car cruises soundlessly through the beautiful wrought-iron gates, the crew lets out a collective sigh of relief. While Dolce's interview and photo shoot were agreed upon several months in advance with Khaled's people, in his fast-paced, high-demand, star-studded 24-7 celebrity, things can change in a split second.
Scouting out the best locations to shoot in Khaled's mega-mansion is our first order of business. As we walk around, we're struck by how quiet the house is. The family is still asleep from the previous evening's event, although housekeepers, cooks and staff are already busy setting up for tonight's party to mark the second season of Khaled's show, The Four. Tonight's festivities will feature the show's stars, as well as other famous friends of Khaled. We finish our scouting and settle in to wait for Khaled. As the minutes turn into hours, anxiety plays heavy on all of our minds. Are we actually going to get some time with Khaled? Will it be enough? Will we be able to execute the spectacular photo shoot we've planned?
We know Khaled is home — he gives us a brief nod from a balcony at one point in our long wait — but he's constantly on the phone, taking call after call. In between, he takes short breaks to play with his son, Asahd, or to instruct the staff on what needs to be done for the party. Things are already in countdown mode for the evening's event celebrating the success of The Four.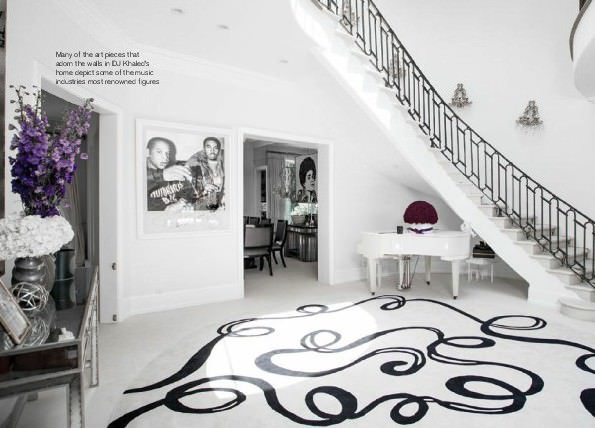 Our minds are put at ease somewhat when his wife, Nicole Tuck, comes in to greet us and asks if Asahd can take his swimming lesson prior to the shoot.
And after what seems like an eternity, finally the world-famous DJ, celebrity collaborator and father of Asahd, is standing before us, apologizing for the delay. "But, as you know, I am a busy man," the legend tells us. "I am also a father, and you know, family comes first. We also have a party going on at five, so, let's do this." With that, the Dolce crew gets down to logistics — locations we want to shoot in, the wardrobe we've selected — the list is extensive. At last we're in motion, in the midst of our own "collab" with the man whose oftenmemed catchphrases have inundated us: "We the best." and "Bless up." In the background, his staff rushes off to get his gleaming white Maybach Landaulet convertible, top down.
God-driven. Family-focused. Music industry mogul. DJ Khaled is all of these, as well as a multiplatinum, award-winning recording artist, producer, radio personality, record label executive, New York Times best-selling author and extraordinary artistic collaborator. He's also famous for the many memes made about him, such as: "That's a nice song you got there … mind if I yell my name on it?" and "Congratulations, you played yourself." In fact, Khaled's 26,000 plus posts on Instagram and Twitter (@djkhaled) and his 11.7 million followers have made him famous for an inordinate amount of unusual things. These include his intimate, tellall, 3 a.m. posts on Snapchat (djkhaled305), his collabs with famous stars, his motivational quotes and tweets, and recently, the attention on his twoyear-old son, Asahd Tuck Khaled.
And while it may appear to the uninitiated that Khaled burst onto the scene in 2016, his debut album actually dropped in 2006.
Eric Alper, music industry expert, worked with Khaled on his 2006 debut album, as well as his next three. Alper did the PR for Khaled's four albums in Canada, including all the media relations and interviews.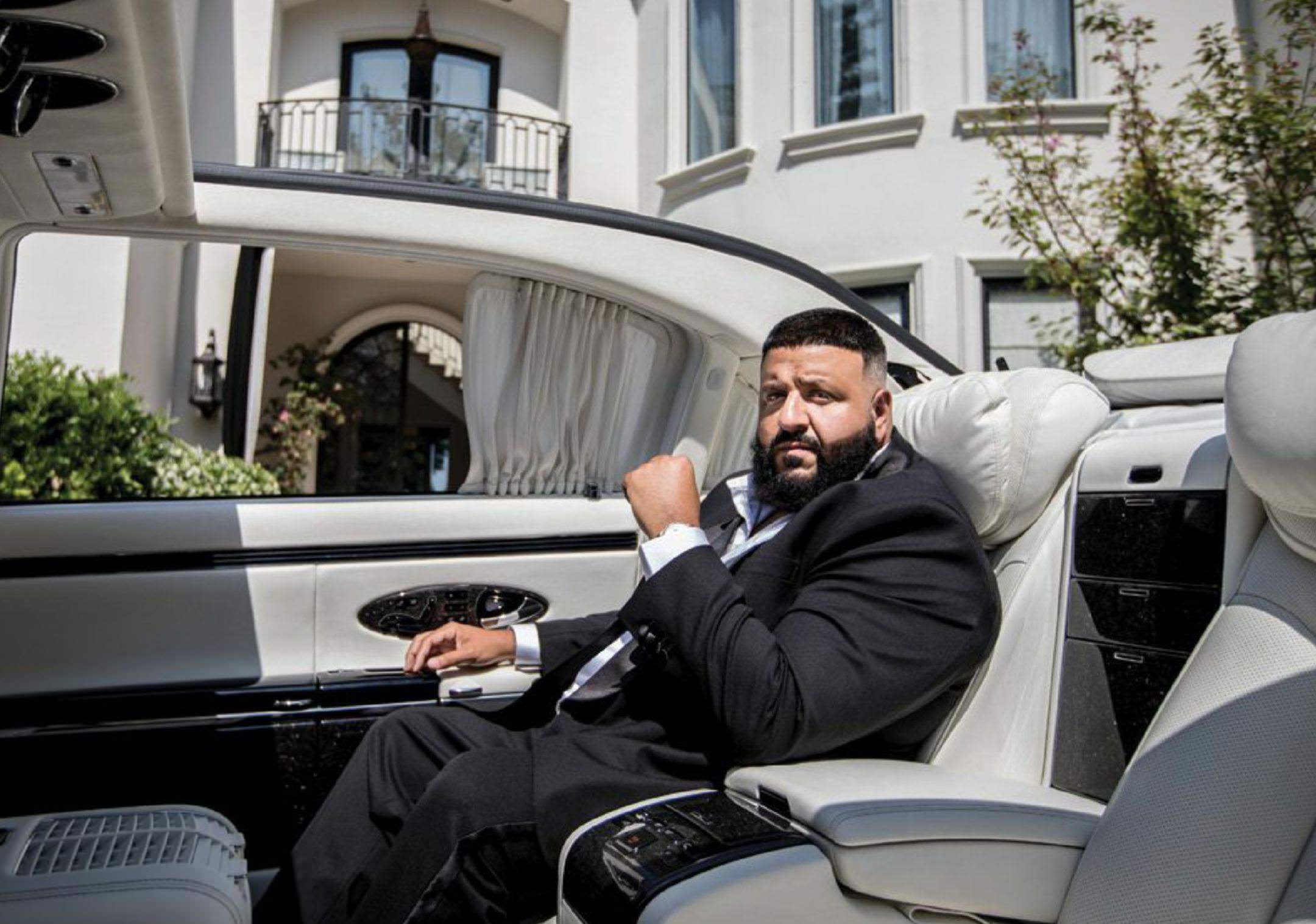 "I didn't think he would blow up as big as he did. Nobody did," Alper says. "We all knew that he was talented, but it wasn't until Khaled started the idea of repetition in his songs that he really blew up. He started using catchphrases like 'We the best' and 'We run this town,' and that's when it started to explode for him, which was on albums two and three. We went gold in Canada before [in] the States; without much radio play, he was mostly being played in clubs."
D J Khaled, a Palestinian-American, was born in New Orleans, but raised in Florida. "I'm a Miami boy," Khaled says. "My childhood was a blessing. Florida is so multicultural, and there were so many great vibes. I was on pirate radio, 99 Jamz, playing in all the clubs and producing in my garage. It's coming from the bottom to where I am now."
As a kid, Khaled dreamed of being a music executive, not to mention a music mogul. His parents played Arabic music, and Khaled started to play rap and soul music at a very young age. In his teenage years, he was DJing at clubs, playing reggae, dance hall, and hip hop music. "He didn't really play an instrument, but he had knowledge of what songs were cool from the '60s, '70s and '80s that he could sample from. He knew how to create a beat, make a rhythm and freestyle," Alper says.
You can read up to 3 premium stories before you subscribe to Magzter GOLD
Log in, if you are already a subscriber
Get unlimited access to thousands of curated premium stories, newspapers and 5,000+ magazines
READ THE ENTIRE ISSUE
Fall 2018