Q&A With Celia Sawyer
We spoke with the multi-talented businesswoman about her successful design career and her definition of beauty.
Q. What is your definition of luxury and beauty?
A. My definition of luxury and beauty is high quality, uniqueness, sophistication and glamour.
Q. How did you come to be a celebrated interior designer?
A. It all came from reputation. It wasn't overnight. I have been working in this industry for over 20 years and started on small projects; however, over a period of years and many recommendations later, my career gradually took a turn. I started working with royalty from overseas, famous movie stars and singers, high-net-worth people, and it seemed to nudge me to the level I am at now. I am very lucky, as I get to work on very exciting projects such as aviation, beautiful homes all over the world and some nice commercial work, too.
Q. What are some things you would do differently in your career if you had the chance?
A. I would have worked with a really good yacht/ boat designer who I could've learned from and then gone into superyacht design more. This is something I haven't worked on much. In fact, this industry is really dominated by male designers. I was asked to do a talk in Kitzbühel, Austria, a few years ago at the Superyacht Design Symposium, and I was talking to Terence Disdale (a great superyacht designer) who did just that — learned from a great boat designer and then went on to have his own practice, which is hugely successful.
Q. Can you tell us a bit about your journey, and how you became so successful in your field?
A. I started small, working on refurbishments in London mainly, modernizing apartments and homes for people and working with a lot of property developers, helping them design the interiors of new builds, so the interiors were functional and the layouts were good. My work started to catch the eye of the agents selling property around the central London area, and they started to recommend me to clients, and it really escalated from there. I pride myself on the fact that I deliver on time and on budget a quality product, and this has got me to where I am now.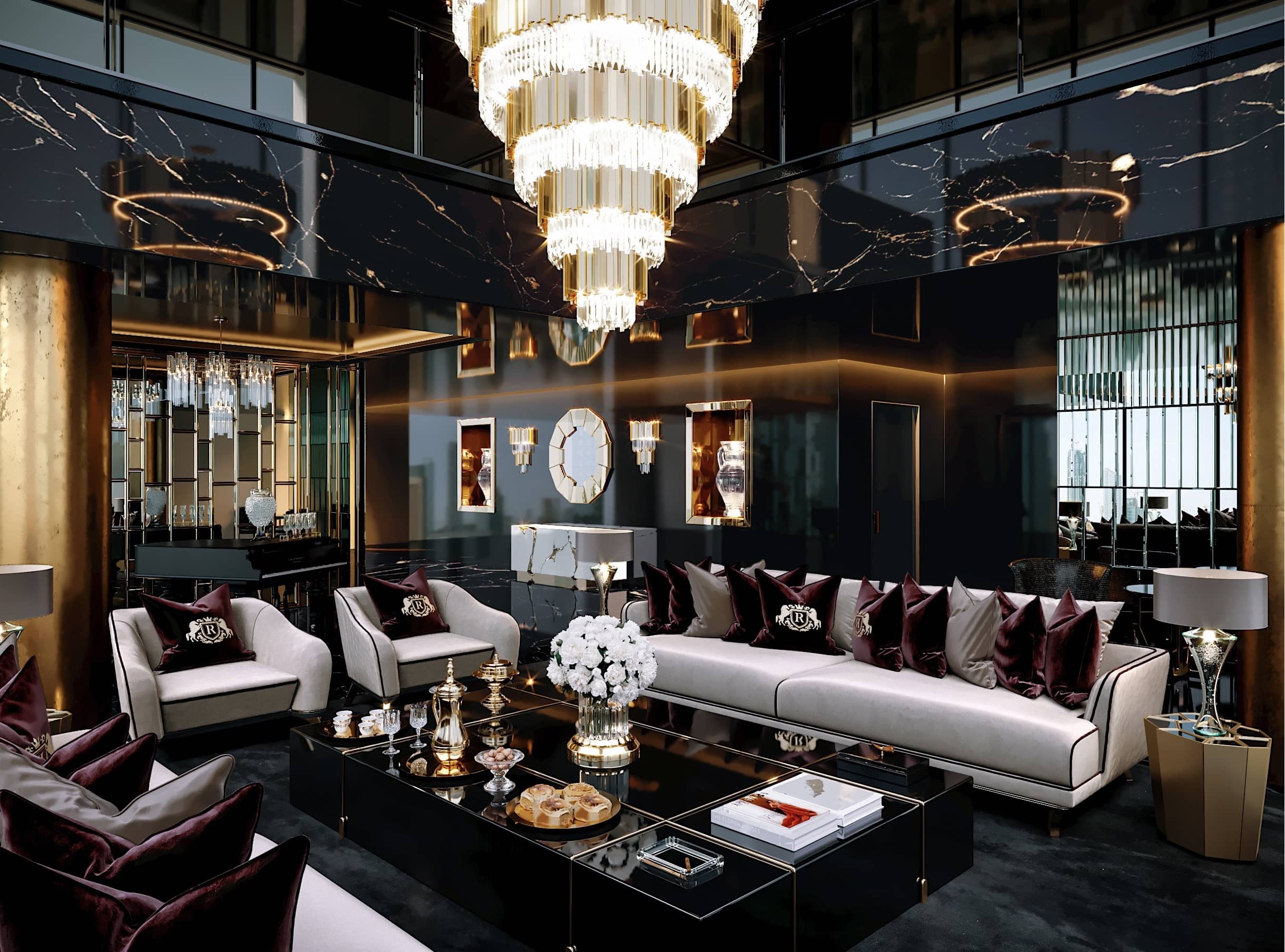 You can read up to 3 premium stories before you subscribe to Magzter GOLD
Log in, if you are already a subscriber
Get unlimited access to thousands of curated premium stories, newspapers and 5,000+ magazines
READ THE ENTIRE ISSUE
Fall 2019