Alan Faena: The Passionate Inspiration For Dynamic Urban Transformation And Creativity
Faena District Miami Beach's arts focus has created a cultural renaissance and vibrant community connections between North and South Beach.
In today's millisecond and megabyte world, the term "Renaissance man" may seem slightly outdated. But as we experience the game-changing of the fourth Industrial Revolution, it just might now be a descriptive more valued than ever.
Traits of a Renaissance man include quality, passion, knowledge, creativity, vision, philosophy, dreams, curiosity and perhaps that seemingly rarest of personal traits, the magic of one-on-one personal connection that comes from human interactions instead of screen time.
Just such a man is Alan Faena. He is the creative Argentine hotelier and real estate developer who has constructed cultural incubators and forward-thinking urban districts in his native Buenos Aires, Argentina, as well as Miami Beach, while building his global Faena Group brand that touches architecture, design and art. His fascinating life story is revealed in his memoir released this year, Alan Faena: Alchemy & Creative Collaboration, published by Rizzoli International Publications.
Perhaps how you impact the world is somewhat preordained by when you experience it, and Faena arrived at a seminal moment of the 20th century. He was born in Buenos Aires on November 20, 1963. It was a Wednesday. Just 48 hours later, President John F. Kennedy was assassinated in Dallas, and the world changed in the blink of an eye.
By some almost mystic quirk of fate, Faena happened to be born during the opening act of the 1960s, one of the most turbulent decades of the last 100 years. A decade which brought us the cultural influence of The Beatles, the art of Andy Warhol and an exploding world of exploration, technology, design, fashion, architecture and new thinking, affecting everyone living at the time and still shaping the world we live in today. Whether we realize it or not, we are all the product of our times, and as President Kennedy himself once said of the 1960s, "The torch has been passed to a new generation."
In recalling his family history in his new book, Faena writes: "My grandparents immigrated to Argentina from Syria in the 1910s. They were Sephardic Jews who worked in the textile industry and who lived in Damascus. The name 'Faena' is a Spanish word which means 'job' or 'task' — and I suppose my family has always had that touch of magic in realizing their dreams. We kept the last name and rightfully so: work has always been a core value to my family."
Faena says his mother tells the story that even as a small boy, he was always careful about his appearance, leading to his nickname among neighbours as "the Little Prince." His interest in clothes led him to follow the family footsteps into the textile industry, where, in keeping with the hard work ethic of the Faenas, he founded the fashion label Via Vai (which loosely translated means "coming and going, to bustle") when he was just 19 years of age.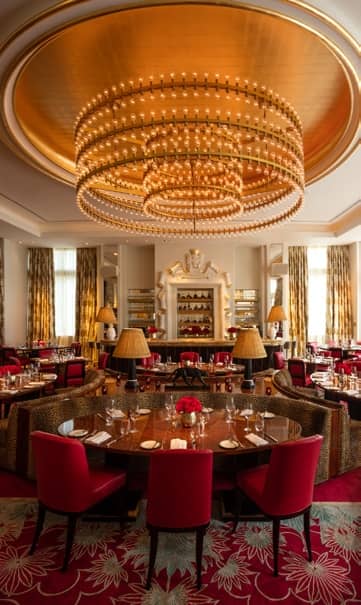 You can read up to 3 premium stories before you subscribe to Magzter GOLD
Log in, if you are already a subscriber
Get unlimited access to thousands of curated premium stories, newspapers and 5,000+ magazines
READ THE ENTIRE ISSUE
Fall 2019