The magic of the moors
Country Life UK|May 27, 2020
In the first of an occasional series on Britain's treeless landscapes, Mark Griffiths examines our ancient fear and fascination with ecologically invaluable moorland, of which we have more than any other country in the world, and makes the case for its protection
IN June 1901, Arthur Conan Doyle wrote to his mother from the Duchy Hotel at Princetown in deepest Dartmoor: 'We did 14 miles over the Moor today and we are now pleasantly weary. It is a great place, very sad & wild, dotted with the dwellings of prehistoric man, strange monoliths and huts and graves. In those old days, there was evidently a population of very many thousands here & now you may walk all day and never see one human being.'
By 'we', he meant himself and his friend Bertram Fletcher Robinson, Daily Express journalist and devoted Devon man. Having stirred Conan Doyle's curiosity with tales of spectral hounds, Robinson agreed to show him Dartmoor and to help him with the plot and details of a novel to be set there. In the landscape and its lore, he found the material so sensational that he felt justified in reviving a character he'd killed off eight years earlier.
'For Britons, the topography of terrors, trauma, and turmoil was the bleak emptiness of moorland'
For all that the dog is demonic and the detective dazzling, the genius of The Hound of the Baskervilles lies in its main location. Conan Doyle, in the person of Dr. Watson, describes the moor as 'gloomy', 'sinister', 'so vast, and so barren, and so mysterious', and 'like some fantastic landscape in a dream'. It is an 'enormous wilderness of peat and granite', where squalls drift across the russet face of 'the melancholy downs' and 'heavy, slate-colored clouds' trail 'in grey wreaths down the sides of the fantastic hills'.
Above stand 'gnarled and craggy cairns and tors', below lies the Grimpen Mire, a maze-like morass that swallows all but the most careful, be they people or ponies. This bog's borborygmi, says the novel's villain, cause the ghostly howling that can sometimes be heard, but the natives say it's the hound, and they're right. Dartmoor Prison adds to the desolation and an escaped murderer to the menace.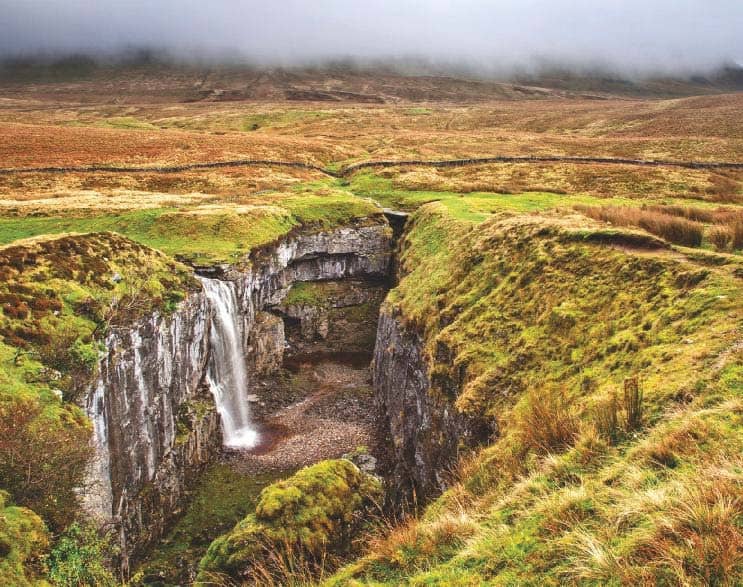 And yet Conan Doyle also portrays a place that is singularly beautiful and rich in history both natural and human. Peaks that lour in some lights shine in others. Wild orchids, rare butterflies and archaeological digs bring out the buff and the best in even the worst of the characters.
Beware the demon Hound: the 'enormous wilderness' of Dartmoor from Sharp Tor
You can read up to 3 premium stories before you subscribe to Magzter GOLD
Log in, if you are already a subscriber
Get unlimited access to thousands of curated premium stories and 5,000+ magazines
READ THE ENTIRE ISSUE
May 27, 2020