The chicken and the eggs
Country Life UK|June 24, 2020
Lockdown has made the idea of keeping hens–and harvesting their eggs–even more appealing, but the populations of a surprising number of delightful native breeds are dwindling. Kate Green canvasses expert opinion on rewarding poultry to consider
AS pandemic panic-buying hit the country this spring, the unassuming egg suddenly became under-the-counter contraband in village shops. Soon, lucky chicken owners were swapping half a dozen fresh eggs for a bag of pasta, a couple of loo rolls or last week's COUNTRY LIFE. As lockdown set in, together with an innate reluctance to return to the office, the idea of a few hens tranquilly clucking in the background has made staying at home even more beguiling.
Peter Hayford, an octogenarian poultry farmer near Totnes, Devon, reports a glut of requests for birds or eggs to hatch in the first few weeks of lockdown. His own lifelong interest stems from shortages in the Second World War: 'It's all down to Hitler,' he explains. 'My mother hated the poultry and, on the day the war finished in Japan, she gave them to a neighbour. Unfortunately, rationing went on for another eight years.'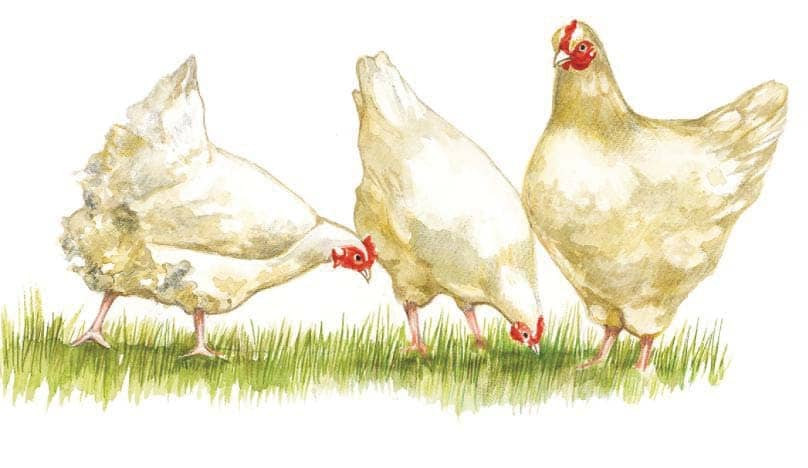 Mr Hayford is president of the Rare Poultry Society (RPS), a body that, essentially, looks after breeds that don't have their own club and he would like to see more people keeping native fowl than the ubiquitous faster-maturing, commercial hybrids. He keeps some 20 different breeds and says that, if forced to choose one, it would be the Dorking—'a lovely, traditional chicken that has a nice shape'.
He also favours the Scots Dumpy—'a great little chicken, not flighty, but, of course, they've got such short legs they can't get off the ground'—and would love to see renewed interest in the handsome North Holland Blue, which was a popular dual-purpose fowl in the post-war days of necessity. 'Natives tend to be more trouble to keep, but they don't wear out so quickly,' Mr Hayford observes. 'Hens have a natural seed tray within them —when it runs out, they stop laying; with hybrids, that's after four or five years, with pure-breds, after about eight years.'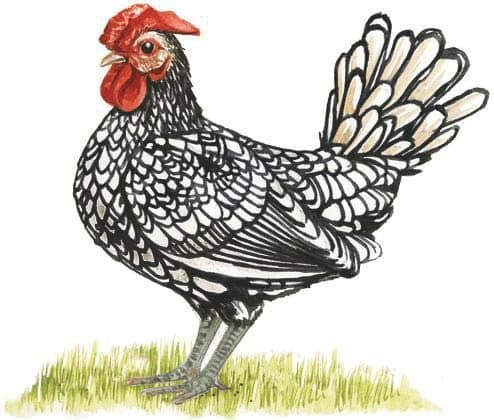 The cancellation of the agricultural show season is bad news for all native breeds; these should be the showcase, with breeders on hand to impart expertise and enthusiasm to a curious public. 'Some poultry breeds are in serious trouble—one fox strike and a couple of heart attacks and they'll be extinct,' points out Mr Hayford. 'If it was a four-legged animal, people would be up in arms, but chickens don't have the same pull, which is a pity, because so many more people can keep them—you don't see many hobby Northern Shorthorn farmers, do you?'
Philippe Wilson, the Rare Breeds Survival Trust's newly appointed head of conservation, echoes Mr Hayford's sentiments, talking wistfully of the Yorkshire Hornet and Somerset Chicken—both now extinct. 'I became obsessed with breeds that need rescuing from a young age,' he says.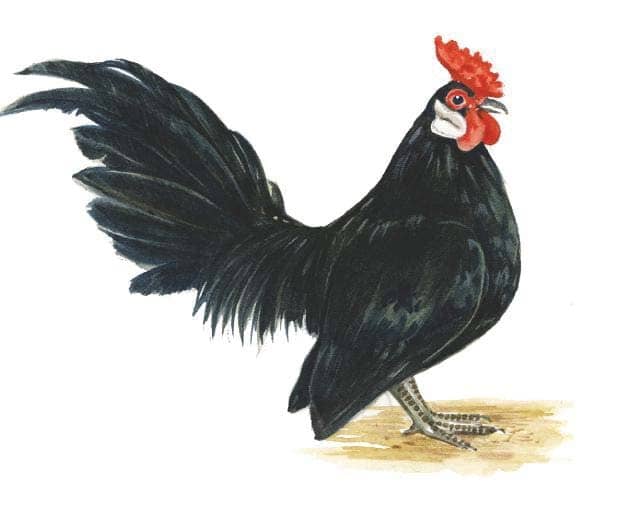 His first chickens were Derbyshire Redcaps, which slept up trees at night, and he now practises what he preaches by supporting the little-known Modern Langshan, of which there are only about 40 in the world, chiefly in the care of the RPS in Somerset. 'They're certainly niche,' he admits. 'We're trying to increase genetic diversity and get up to about 40 birds; based on records dating back to 1966, we can still get a wide enough range. They're magnificent, tall birds, great in a curry and they lay wonderful pinkish eggs.'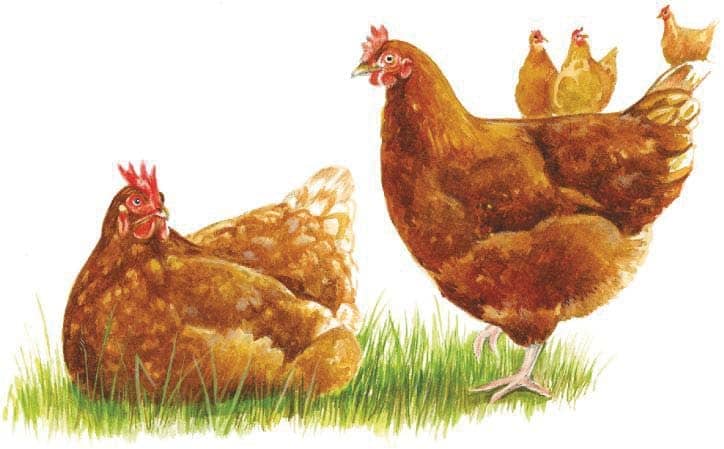 Prof Wilson also favours the rare Indian Game fowl—'fantastic for meat, they look like puddings'—and is a big proponent of the Ixworth: 'It should be on the same footing as the French Bresse [which is white and bred in the province of Bresse]. That has AOC [French protection of origin] status,' he notes. 'I see the Ixworth as the British version. It lays plenty of eggs and the male produces a good carcass, but it suffers from a lack of breeders and there isn't the stock at the moment. If more people could become interested, it could do well commercially.'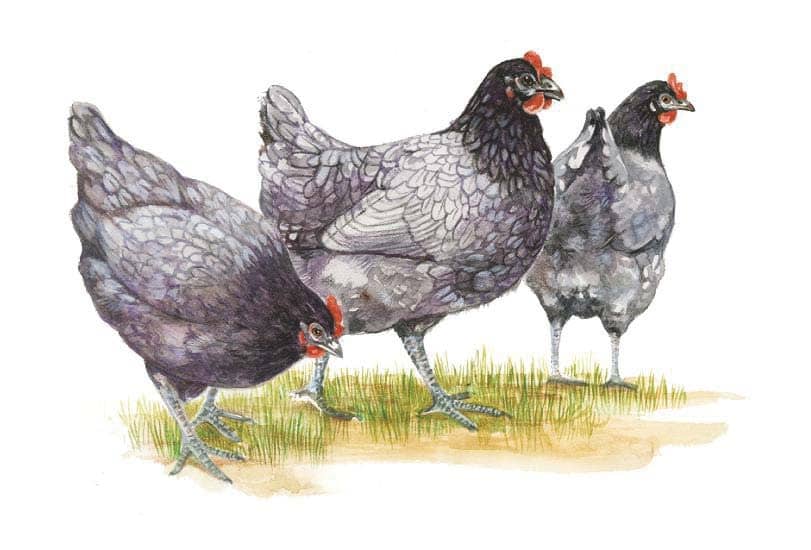 Prof Wilson has been researching the relative merits of native breeds versus commercial types. 'A commercial turkey will probably keel over if put outside, but a British one will not only thrive, but give eggs and plenty of meat. It's the same as with other farm animals—foreign types might be very productive, but they sometimes require exacting conditions, whereas a native is hardier and will survive on natural foodstuffs.'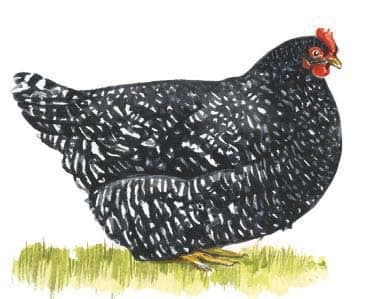 The hybrid may be easier to deal with— less broody, more docile, a prolific layer in the first year, including through winter—but the slower developing pure-breds tend to be healthier, better able to forage and live free-range. Whether sleek and prettily plumaged or bustling and fluffy-bottomed, they can have the individualistic charm that makes chicken keeping such an addictive hobby.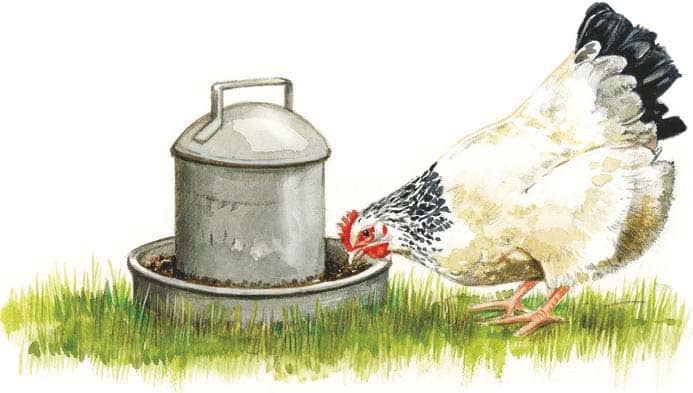 The very busyness, chattiness and, sometimes, imperiousness of chickens, cries out for them to be bestowed with such names as Esmerelda, Mabel, Ferdinand and George— a friend's fowl are called after women composers: Barbara (Strozzi) the Buff Orpington is a particularly big personality.
You can read up to 3 premium stories before you subscribe to Magzter GOLD
Log in, if you are already a subscriber
Get unlimited access to thousands of curated premium stories and 5,000+ magazines
READ THE ENTIRE ISSUE
June 24, 2020