That'll do, sheep
Country Life UK
|
July 29, 2020
The original working trials may have stemmed from banter over whose border collie was better, but, as members of the International Sheep Dog Society tell Katy Birchall, the special relationship between man, dog and sheep continues to enthral
FOR centuries, shepherds across Britain have tended their flocks with the help of a remarkable and steadfast companion, the sheepdog. To watch one at work is a privilege—an extraordinary, unspoken bond in action, the border collie moving quickly and nimbly at its handler's command. In 1906, the International Sheep Dog Society (ISDS) was founded to preserve and improve the sheepdog and, in doing so, protect the shepherd's calling and stock welfare. Today, supported by its patron, The Princess Royal, the society continues to work tirelessly to this purpose.
'It all stemmed from the banter between shepherds and farmers about whose dog was better,' smiles chairman Ian Fleming, a member of the society from the age of 14. 'Eventually, they decided to have a contest to prove who was right. That talk still goes on in the trial fields—there's a great camaraderie among the handlers. They'll stand out in the rain all day, letting out sheep for their fellow competitors.'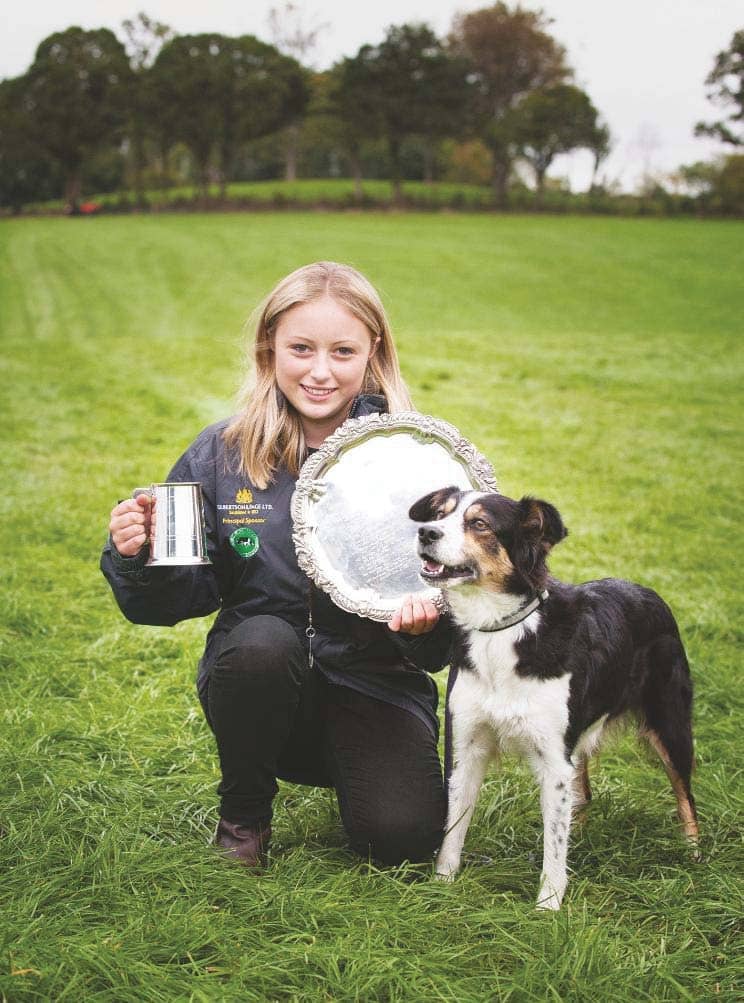 The first recorded sheepdog trials took place in 1873 in Bala, North Wales, and, when the ISDS formed, the trials became an annual event. Now, national trials are held every summer in England, Ireland, Scotland and Wales, at which handlers guide their dogs through a series of challenging tasks, competing for the honour to represent their country at the Internationals, when the coveted Supreme Championship individual title is up for grabs. In addition to the Nationals and Internationals, the prestigious World Sheepdog Trials take place every three years, hosting competitors from all over the globe. The ISDS Stud Book is also crucial to the society's work—a list of all registered working sheepdogs and litters that stretches back to the 1940s. A fiercely intelligent herding dog with a skillset carefully and devotedly honed by past generations, these working border collies have never been bred for appearance.
Working with my dogs is my absolute passion– it's all I think about
You can read up to 3 premium stories before you subscribe to Magzter GOLD
Log in, if you are already a subscriber
Get unlimited access to thousands of curated premium stories, newspapers and 5,000+ magazines
READ THE ENTIRE ISSUE
July 29, 2020