Take me to Neverland
Country Life UK|January 08, 2020
Intelligent, devoted and adept at working all country, the flatcoated retriever is the Peter Pan of the dog world with a tail that never stops wagging
IN the paintings—six, in total—that H. Reginald Cooke, doyen of Edwardian flatcoated retriever breeders, commissioned from artist Maud Earl, his raven-black dogs each extend to an unglimpsed handler a single, limp-bodied grouse. The dogs' tails and legs are well feathered, autumn sunlight glancing off glossy coats. Their mouths are gentle, their heads erect, eyes alert, tails momentarily still. In the manner of Earl's paintings, her subjects have a heroic elegance. These are supremely handsome gundogs and wonderfully reliable workers: a sportsman's best companion.
This was how lifelong flatcoat aficionado Charles Eley eulogised the breed in his History of Retrievers, a book commissioned at the outbreak of the First World War, although publication was delayed until 1921. Eley celebrated flatcoats' 'beauty and charm… coupled with a natural docility and reciprocal love for man'. Today's owners agree. 'They're so charming, they absolutely capture your heart,' Christiane Bunce, a flatcoat owner for 40 years, tells me. 'They want to please, they'll do anything to please, they're wonderfully affectionate.'
With greater loyalty than accuracy, Eley claimed 'the present moment… finds the flat-coated retriever as firmly entrenched as ever in the minds as well as in the hearts of sportsmen'. What had been true when Eley embarked on his book was no longer the case by 1921. In the final quarter of the 19th century, Kennel Club(KC) founder-chairman Sewallis Shirley MP had championed flatcoats vigorously, but Shirley had been retired for four years when, in 1903, the KC recognised the labrador as a breed in its own right.
Within less than a decade, a labrador belonging to the Duchess of Hamilton won Britain's inaugural retriever championship. The breed's rise to widespread popularity was swift—and, for the fortunes of flatcoats, devastating—and has continued. In 2018, the Kennel Club registered 36,526 labrador puppies. Flatcoat registrations for the same period totalled 1,146, a figure consistent over the past decade. The sporting dog sans pareil of Edwardian England has never regained its erstwhile pre-eminence. 'Very often, people have no idea what these dogs are,' says Tiddy Redpath, the owner of a 10-year-old black flatcoat, Alfie, and eight-year-old liver-coloured Jambo, 'especially the liver-coloured dog.'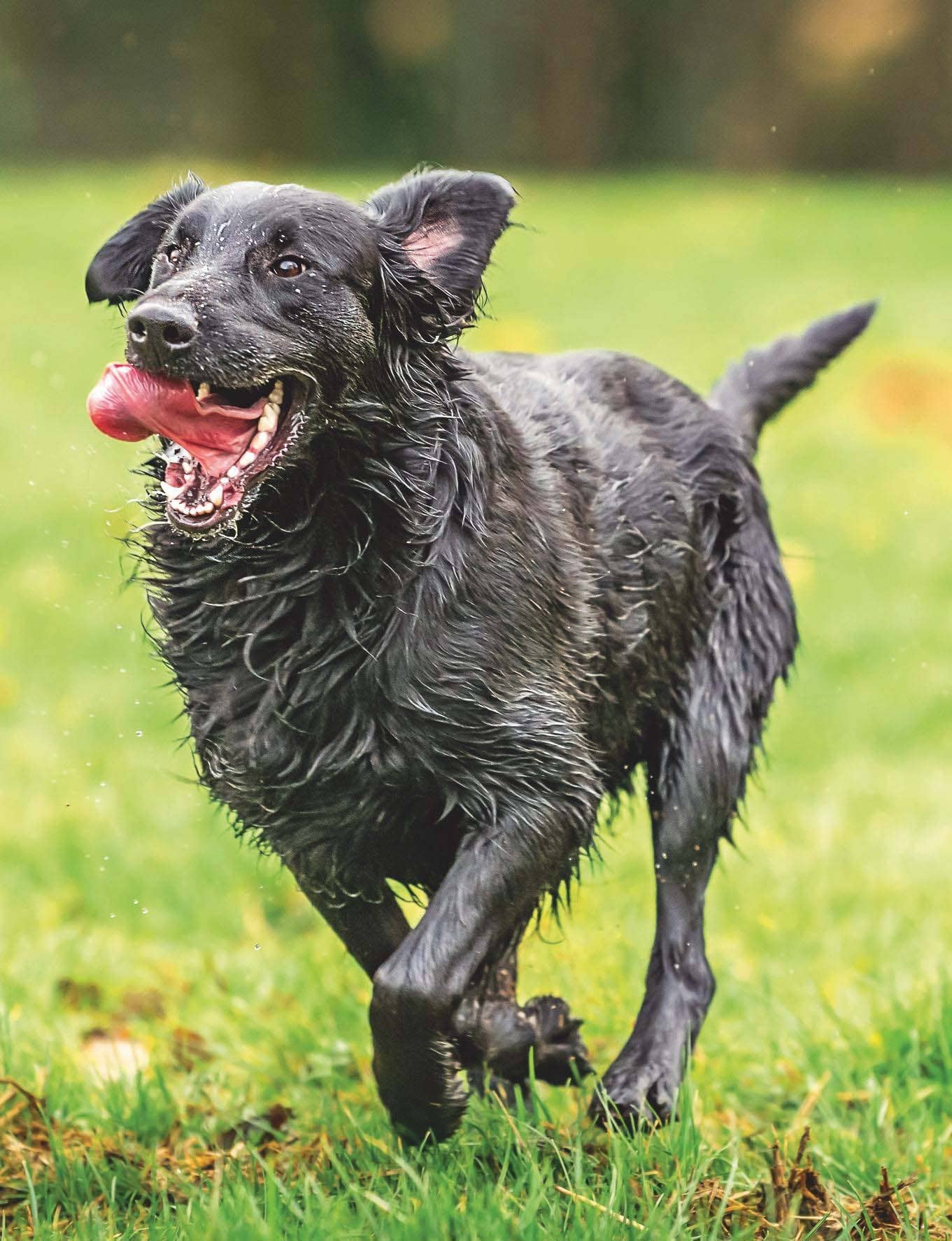 You can read upto 3 premium stories before you subscribe to Magzter GOLD
Log-in, if you are already a subscriber
Get unlimited access to thousands of curated premium stories and 5,000+ magazines
READ THE ENTIRE ISSUE
January 08, 2020