Sit back and re-flax
Country Life UK|July 01, 2020
Once a familiar sight throughout Britain, delicate blue flax flowers are once again gracing the fields of the Cotswolds. Jane Wheatley discovers more about the production and many uses of linen
EACH May and June on a farm at the edge of the Cotswold town of Stroud, there appears a small sea of clear, pale blue, the colour of an English summer sky. It is flax, its delicate flowers blooming on tall, slender stems amid the green and gold of neighbouring arable crops.
This half-acre patch is grown by Simon Cooper and the crop is processed in a small workshop on the banks of the River Frome at the bottom of his garden. Together with a tiny group of fellow enthusiasts, Mr Cooper is tending the first green shoots of a flax revival.
The Latin name for flax is Linum usitatissimum—most useful—and, every summer for centuries, many thousands of British acres were covered in blankets of blue. After harvesting, the stems were processed by watermills or hand-dressed in cottages and farmhouses and spinners would be busy with distaff, bobbin and wheel, producing spools of yarn to be woven into linen cloth. Its uses were manifold: coarser weaves for sailcloth when Britain ruled the waves; medium weight for bed sheets and tablecloths; and the finer stuff for clothing. A good linen shirt was a prized possession, to be left in a will for the next generation.
The Industrial Revolution took production out of the countryside and into the great northern mill towns, where flax was gradually superseded by cotton from America. Soft, fluffy balls of cotton were far easier to process than tough flax fibre and cheaper to import, due to slave labour.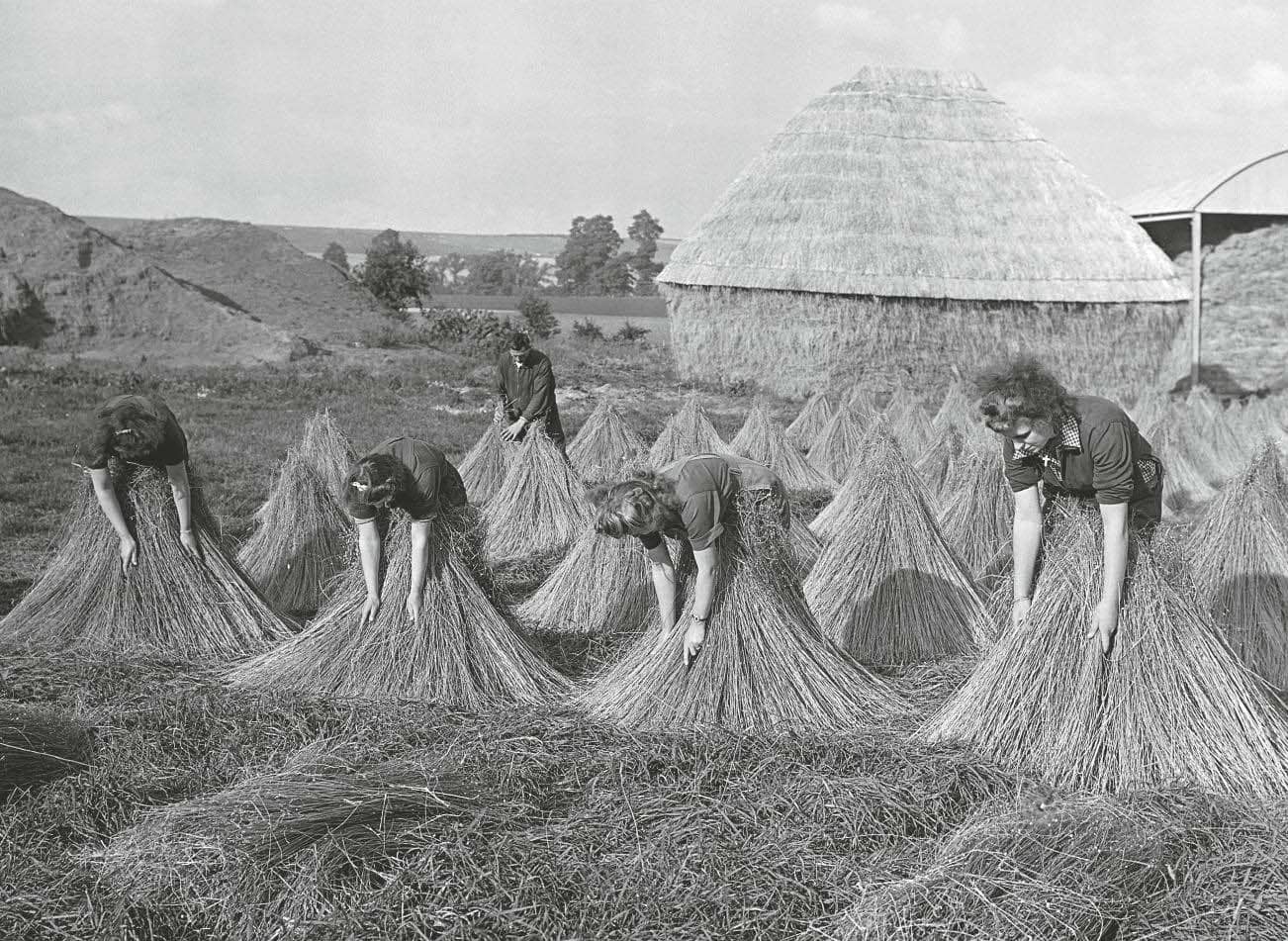 By the time Mr Cooper sowed his first seeds some 12 years ago, there had been no flax cultivated on a commercial scale in Britain for more than half a century—the last field was on the Sandringham estate in 1950—and linen production had declined along with it. There were once thousands of linen mills in Northern Ireland and Belfast was known as Linenopolis. Now, only a handful weave the famed Irish linen from imported yarn. Flax is grown and processed in China, Russia and the Baltic, but the best-quality yarn comes from the flax fields of Flanders, 175 acres of a coastal band stretching from Caen in France to Amsterdam in the Netherlands.
Mr Cooper's fascination with flax began when he was restoring an Irish curragh: 'The cotton canvas over the frame was full of holes, so we stripped it off and covered it in linen sourced from an art supplier—it was a lot stronger than cotton.' Then, he had a novel idea: 'I thought I could sow a crop of flax and grow my own boat.'
You can read up to 3 premium stories before you subscribe to Magzter GOLD
Log in, if you are already a subscriber
Get unlimited access to thousands of curated premium stories and 5,000+ magazines
READ THE ENTIRE ISSUE
July 01, 2020