Roll on, Beethoven
Country Life UK|January 08, 2020
He was the composer who ripped up the rulebook and freed music for generations to come. Pippa Cuckson salutes the tortured genius of Ludwig van Beethoven as the world celebrates his 250th birthday this year
WHEN Beethoven met his hero, Mozart, in Vienna in 1787, the latter reportedly said: 'Watch out for that boy. One day he will give the world something to talk about.' This year will see a celebratory calendar of events that dwarfs anything devoted to any other composer in our lifetime; even then, it will be impossible to showcase little more than his fabled oeuvre—in 45 active years, he wrote more than 650 works.
The German federal government declared the legacy of Ludwig van Beethoven to be of utmost importance to the nation, pledging €30 million towards the 250th-anniversary celebrations of his birth, in December 1770 in Bonn. The city where he spent his first 21 years has celebrated him with an annual Beethovenfest since 1845—this year's Beethoven 250 will be a 365-day event. In seven years' time, Vienna is set to be the centrepiece of the 200th anniversary of his death.
Few composers' big tunes embrace popular culture in the same way: the 'Moonlight' Sonata, the startling opening to the Fifth Symphony and Ode to Joy, adopted as the Anthem to Europe. His importance goes way beyond that, however. Beethoven's bold use of harmony and discord bridged the refined classical form of Mozart and Haydn with the Romantic era, setting the musical scene for at least another 100 years.
Beethoven's progressive, orchestral scoring came from the depths of his imagination; partly because of his deafness, which began when he was only 26—theories about its cause range from syphillis and typhus to his practice of staying awake by plunging his head in cold water.
Much was inspired by his unhappy love life (he never married). Musicologists still disagree about the identity of his 'immortal beloved' and whether he fathered a love-child. The ceaseless innovation that set him apart from contemporaries has just as many roots in the turbulent times in which he grew up.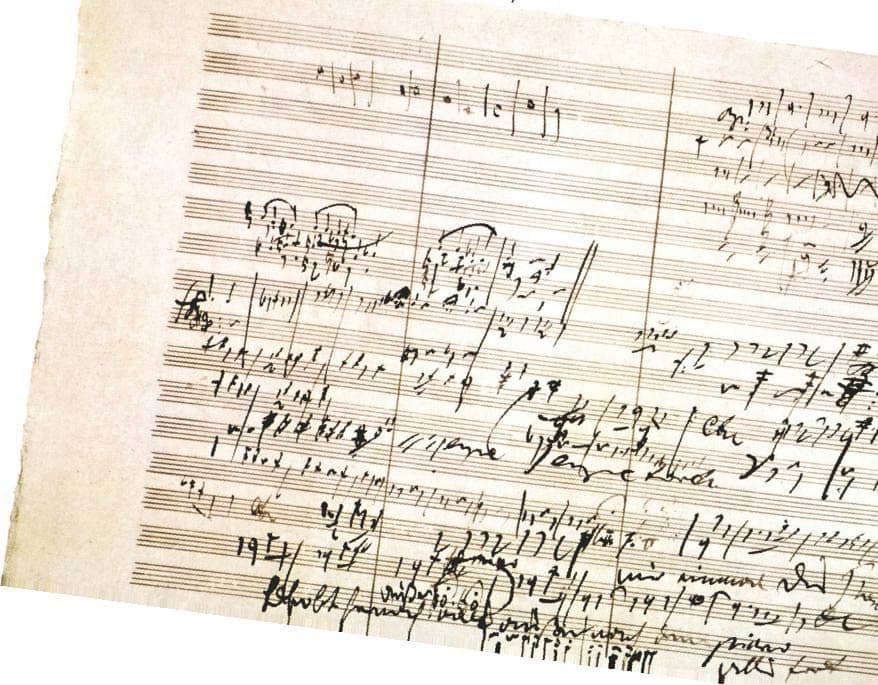 Beethoven and Mozart, who was 14 years his senior, were born amid an unstable period for the Habsburg empire. Both were the sons of retained court composers with all the right contacts to launch the careers of their respective child prodigies, but there the similarities ended.
You can read up to 3 premium stories before you subscribe to Magzter GOLD
Log in, if you are already a subscriber
Get unlimited access to thousands of curated premium stories and 5,000+ magazines
READ THE ENTIRE ISSUE
January 08, 2020