Letters from Hillside
Country Life UK
|
September 16, 2020
In the final part of our quarterly series, Dan Pearson describes making the wildflower meadow at his Somerset home
WHEN we arrived here 10 summers ago, the land felt very different. Grazed hard by the cattle, the pasture ran up to the hedges in an uninterrupted velvety sward. The fields lay open, quietened and empty, with a shadow of the diversity they support today.
Over the course of that first winter in 2011, I combed the land, looking into the knit of the turf to see what it might tell me. The grasses ran thickly where the ground was rich, but, on the thin soils of the higher ground, a more diverse weave of perennials pointed to their potential for meadows. The next summer, we struck a deal with a local farmer and put three-quarters of the land back to meadow. He would have the hay and the grazing in exchange for two loads of 'black gold'. I was happy to have the manure in exchange for the fields being managed as we wanted and he was delighted with the grazing and the hay.
The five acres below us on the rich slopes that run to the stream were retained for yearround grazing and as an open area of ground for a new orchard and nuttery. The remaining 15 acres were allowed to grow to meadow. We were lucky that the farmer before us had never ploughed the ground and had re-sown it with fast-fix rye grass. As he was notoriously careful with money, neither had it seen chemicals or nitrogen feed.
However, it has not been a case of simply letting the grass grow long. The rich ground where the soil is deep is less conducive to diversity and the grasses grow thickly there at the expense of the flowers. We did see promise where the soil thinned on the higher slopes and, in talking to neighbours, we found that our top fields had once been known locally as the Hospital Fields. Sickly animals had been grazed there to self-medicate on the herbs that grew in the pasture.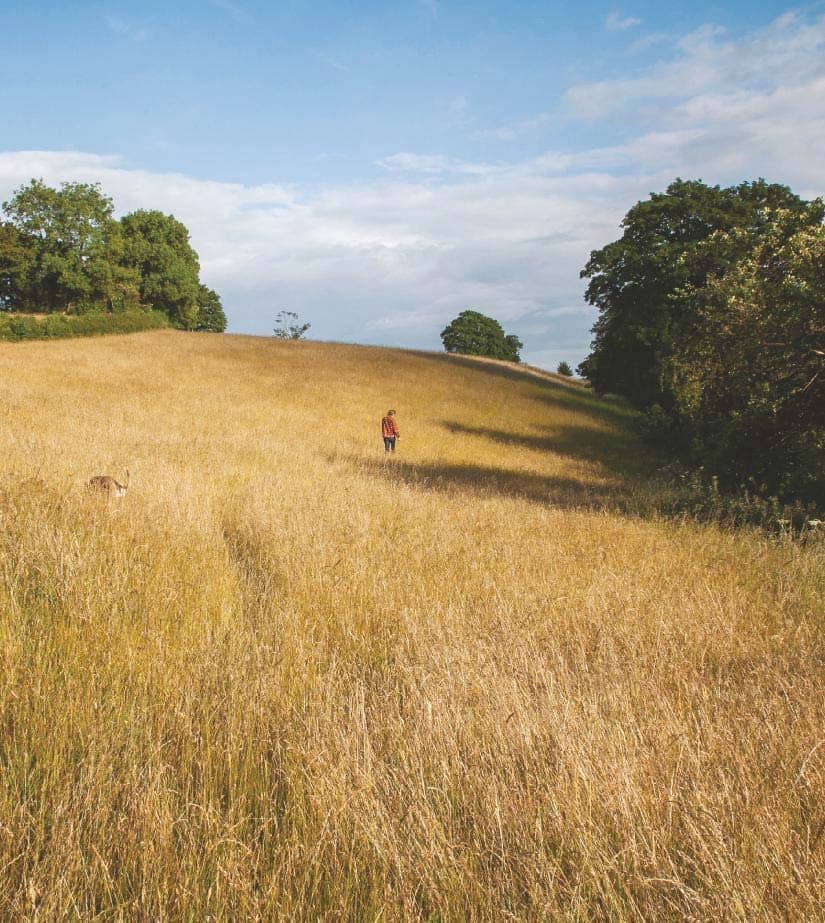 We also discovered that, where the cattle hadn't been able to scale the very steepest slopes, the grassland was rich with flowers. Fleets of cowslips emerged in the spring, later followed by wild marjoram and scabious. They were the indicators of the underlying limestone and the fact that the pasture had the potential to be meadow.
You can read up to 3 premium stories before you subscribe to Magzter GOLD
Log in, if you are already a subscriber
Get unlimited access to thousands of curated premium stories, newspapers and 5,000+ magazines
READ THE ENTIRE ISSUE
September 16, 2020