Fresh as a daisy
Country Life UK
|
August 12, 2020
Provenance matters–and not only for food. Throughout the countryside, estates are turning to cut flowers to satisfy the appetite for homegrown bouquets, discovers Natasha Goodfellow
I'M effectively a gardener now,' confesses Zara Gordon Lennox, chatelaine of Gordon Castle in the Highlands of Scotland. 'I help with the mowing, the weeding… we're all working incredibly hard because we're so short-staffed due to the crisis.' It's not only gardening she's doing. The lockdown has devastated the castle's income (with no visitors between February and July), so another side of the business has been fast-tracked: floristry.
When Zara and her husband, Angus, began restoring their eight-acre walled garden in 2015, flowers for cutting, among the vegetables and espaliered fruit trees, were always part of the plan, largely to decorate the castle and holiday cottages. Posies on the tables in the tea room led to enquiries as to whether they were for sale, so the team started making up bunches, first of sweetpeas, then of mixed stems. Lockdown, however, changed everything.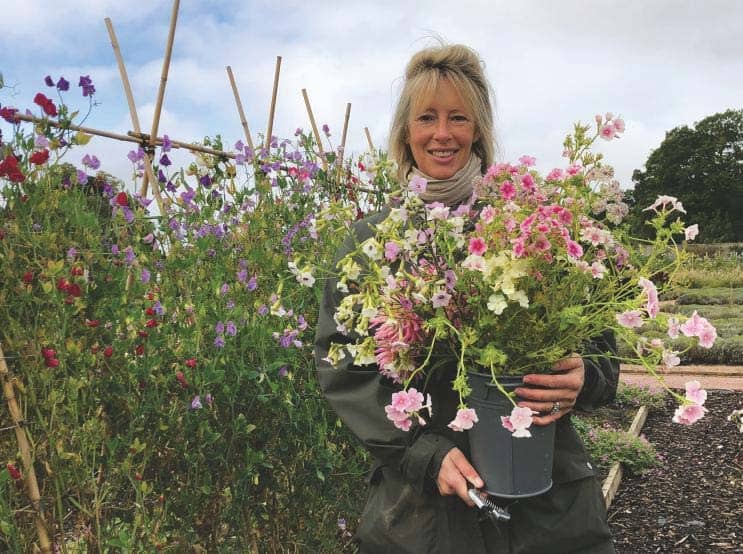 'We'd bought in a whole load of primroses and primulas to sell just as we were all being told to stay indoors and I couldn't bear for them to be chucked on the compost,' remembers Zara. In an attempt to spread a little joy in a difficult time, she dropped them on random doorsteps in the village and, before long, people were asking if she could provide bouquets. 'I think people noticed we were struggling and realised that, as with food, provenance is important and backing local businesses is important. Our customers were amazingly supportive and we now take orders online and deliver locally in a way we didn't before.'
Although it's hard to think of many positives from the pandemic, this might be one of them. The British flower industry—which once employed tens of thousands, before surging oil prices, highly subsidised and expertly marketed imports from Holland and the rise of supermarkets in the 1970s put hundreds of growers out of business—has been thrust into the spotlight as never before. With the international flower trade truncated and the flower market at New Covent Garden closed, suddenly, if you wanted fresh blooms, you had to look closer to home.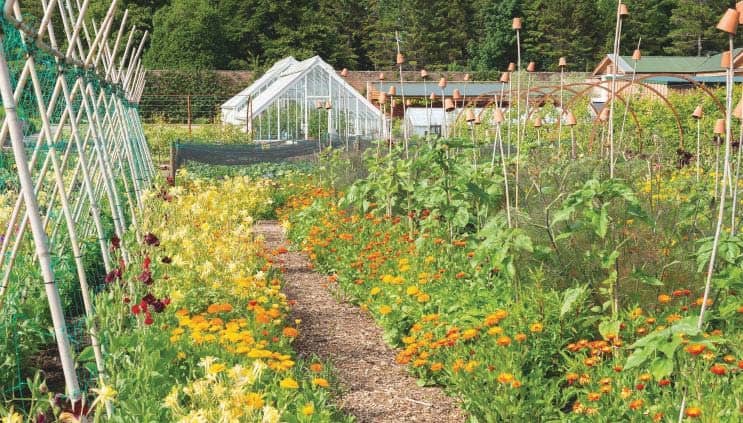 Interest in locally grown, organic and seasonal food has rocketed in recent years, yet flowers have lagged behind—which is somewhat strange, when you consider the many similarities between the two. Both products are best enjoyed freshly picked and will deteriorate rapidly after harvest. Both can rack up an alarming number of miles in their distribution—if we care about the carbon footprint of our mangetout, then why not of our marigolds?
Flowers also have attributes that vegetables do not. By their very nature, a large proportion attract pollinators, something we all depend on. To attract those pollinators, many of them are scented: so beautifully, headily, lavishly scented that the merest sniff of a sweetpea or a rose can transport us in our mind's eye to the gardens of our childhood or to the golden afternoons of summers past.
You can read up to 3 premium stories before you subscribe to Magzter GOLD
Log in, if you are already a subscriber
Get unlimited access to thousands of curated premium stories, newspapers and 5,000+ magazines
READ THE ENTIRE ISSUE
August 12, 2020