Family politics
Country Life UK
|
April 15, 2020
Family politics Descendants of famous MPs tell Eleanor Doughty what it's like to grow up in a house where politics dominate the day to day
AMONG the mononymous household figures immortalised in bronze on Parliament Square —Disraeli, Churchill, Gandhi— is one Edward Smith-Stanley, 14th Earl of Derby and three-time Prime Minister.
In a country house 200 miles away resides another Edward Stanley, the present Lord Derby, landowner and scuba-diver. Of the 19 Earls of Derby since 1485, nine of them have been called Edward. The 1st was King of Mann and Henry VII's stepfather and the 7th was with Charles II at the Battle of Worcester. The 12th founded the Derby and the 13th patronised Edward Lear, who wrote The Owl and the Pussycat for his children.
Then, the politicians: the 14th Earl's triple premiership, the 15th's turn as Foreign Secretary. The 16th was governor-general of Canada, the 17th Secretary of State for War in the First World War.
Lord Derby, a former Grenadier Guard, grew up the son of a third son, never expecting to inherit a title: 'Early on, I worked out that I wasn't intending to be Prime Minister,​ crown Henry VII or employ Shakespeare.' He is part of a curious group of British figureheads, the lives of whose ancestors are still taught in schools. Each has found their own way in the world, burdened (or not) by history.
The 5th Earl of Balfour, who, in 1971, married Lady Tessa Fitzalan-Howard, sister of the present Duke of Norfolk, has cartoons of Balfours past in the loo of the couple's London flat—including his great-uncle Arthur Balfour, who succeeded his uncle, Robert Cecil, 3rd Marquess of Salisbury, as Prime Minister in 1902. 'That's where the expression "Bob's your uncle" comes from—it's easy if Bob's your uncle,' he explains. He was 'teased mercilessly' at school for the Balfour link. 'In the 1960s, he came across as this foppish character who had overseen the biggest loss by the Tory party in history.'
Until 2003, he was plain Rod Balfour. 'We woke up one day to read in my cousin's obituary "the heir to the earldom is his second cousin once-removed, Roderick Balfour".' He has never felt the desire to become an MP: 'I'm much too lazy.'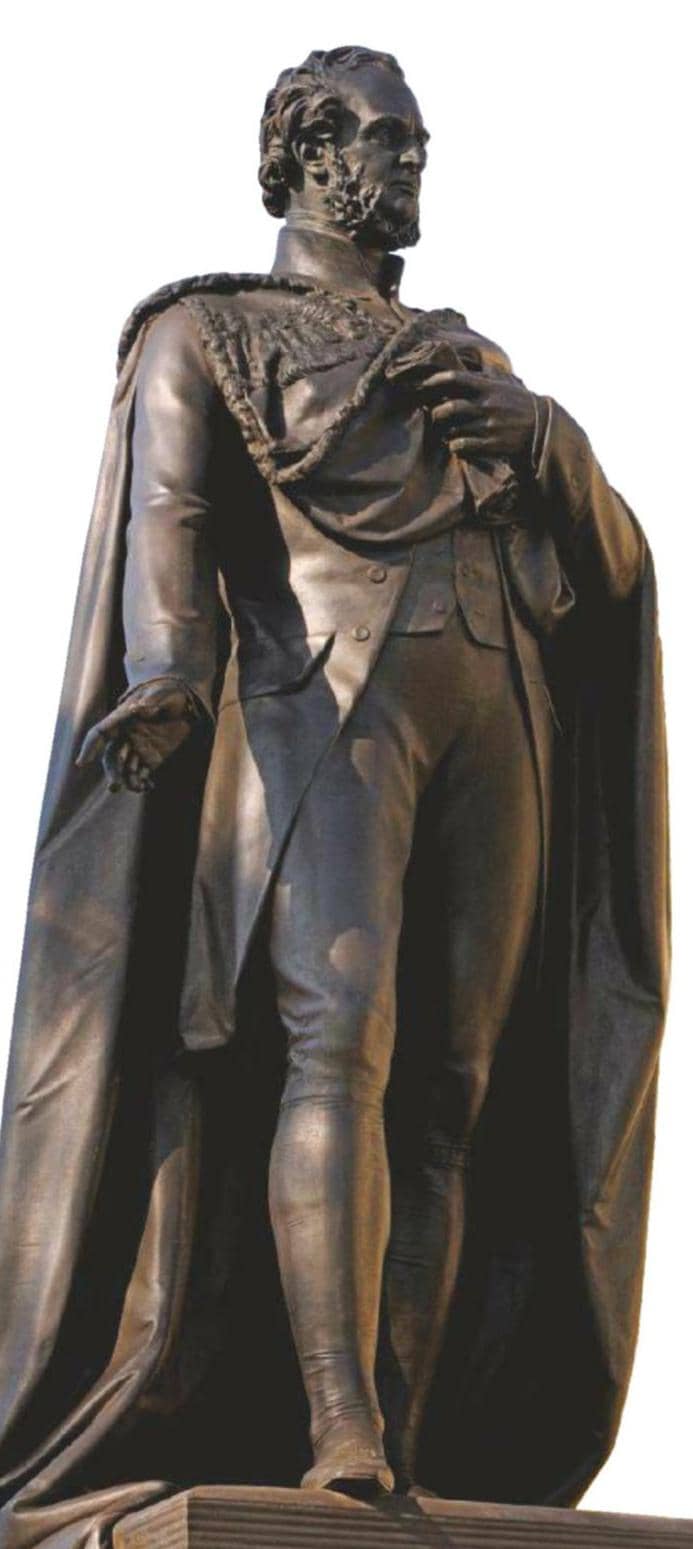 You can read up to 3 premium stories before you subscribe to Magzter GOLD
Log in, if you are already a subscriber
Get unlimited access to thousands of curated premium stories, newspapers and 5,000+ magazines
READ THE ENTIRE ISSUE
April 15, 2020