Broadening horizons
Country Life UK
|
February 19, 2020
As Britain's leading metropolitan auction houses cut their regional activities, their provincial counterparts are doing better than ever, says Emma Crichton-Miller
AS my car takes the winding road off the main A339 towards Donnington Priory, Siri announces my destination, 'Dreweatts 1759'. The date is absolutely part of this well-known auction brand. Only Sotheby's, which traces its origins back to 1744, predates it.
Dreweatts, founded by Thomas Davis, a cabinetmaker and land agent from Abingdon, Oxfordshire, is one of a sprawling regional network of auction houses —Sworders (1782), Mallams (1788), Cheffins (1825), Lyon & Turnbull (1826), Woolley & Wallis (1884)—that sprang up from the late 18th century to serve a growing appetite for this particular method of exchange. Industrial capitalism had created the need to pass stuff on, from one generation to the next, or from the debt-ridden to the newly rich. By the 20th century, there were auction houses in almost every market town, selling everything from houses to livestock to furniture and fine art. Today, a handful of names —the London duopoly Christie's and Sotheby's with their near-neighbours, the more generalist Bonhams and the more specialised Phillips—dominate the higher ends of the market. Meanwhile, the fortunes of the mass of regional houses has risen and fallen repeatedly as economic circumstances and peoples' habits and tastes have changed.
In 2020, however, as a new decade opens, the situation for regional auction houses in Britain is buoyant. Their names increasingly appear in the media attached to record auction prices, rediscovered masterpieces or prestigious country-house sales. A number has carved out specialisms that have seen the ambitions of smaller houses grow, leading some, in pursuit of an international, moneyed clientele—Lyon & Turnbull, Sworders and Dreweatts, for example—to open London offices. Others, including market-leader Woolley & Wallis in Salisbury, have maintained strong local roots, as well as reaching out internationally. In a perhaps surprising departure, new auction houses have also opened, taking up the local slack left by the angling of these older institutions for more specialised or far-reaching business.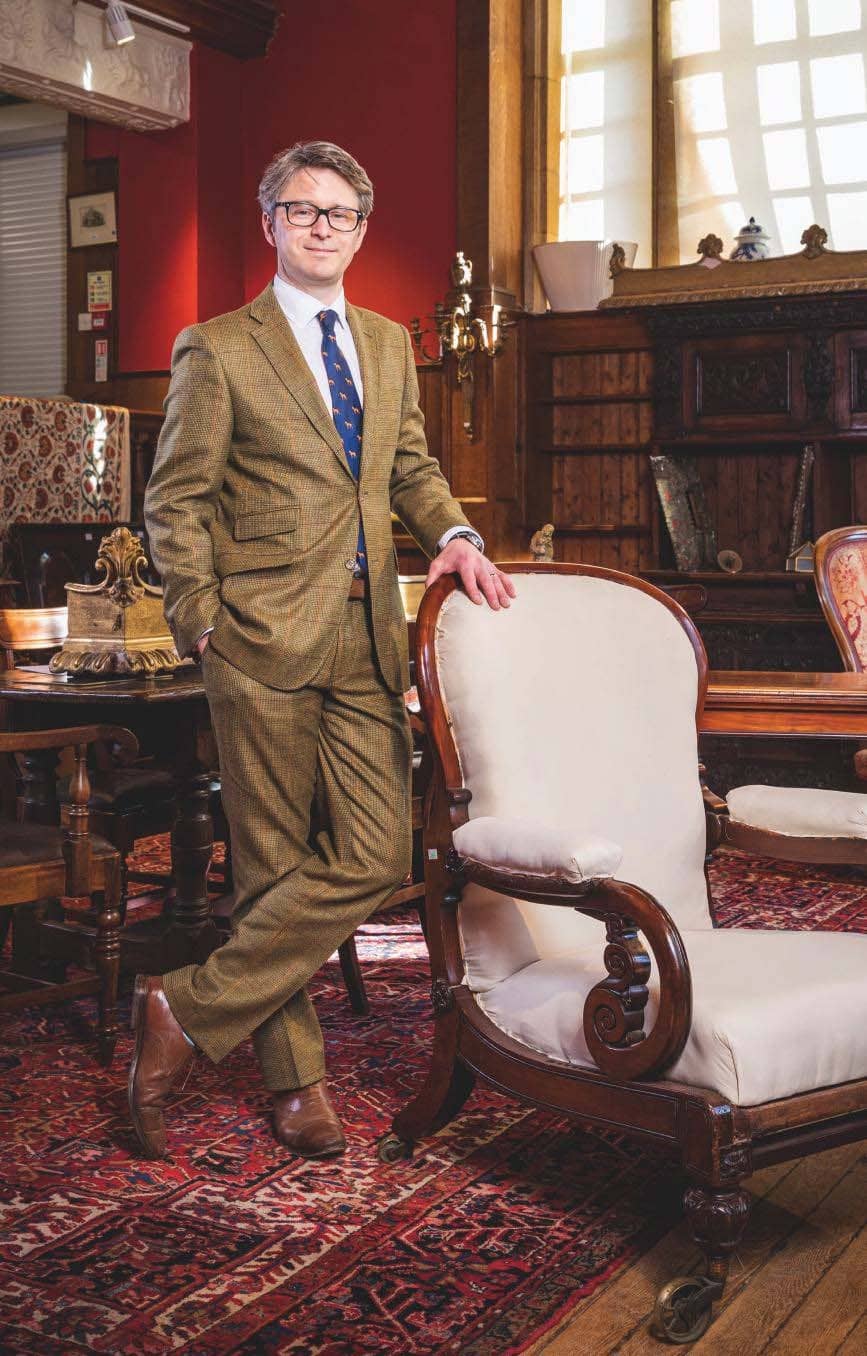 All have seen their businesses change radically in the past 20 years, as the internet has opened access universally, not only to auction catalogues and to bidding, but also to the vast hinterland of information that had previously been the sole preserve of scholars and dealers.
When you arrive at Dreweatts's picturesque headquarters, on the outskirts of Newbury in Berkshire, within easy reach of London and Oxford, it's hard to believe that the business in its current incarnation is less than three years old. Donnington Priory dates back to 1393, the current building to 1655. It was bought by the company, then Dreweatt, Watson & Barton, in 1978. Dreweatts itself is now owned by London Art advisory and valuations firm Gurr Johns, but George Bailey, the current chairman, is sanguine about the myriad structural evolutions that the serene continuity of name disguises: 'It's a good, old fashioned name,' he says; moreover, many of the specialists have been with the business a long time. Indeed, the new managing director, Jonathan Pratt, who joined 18 months ago from Bellmans, reveals that his very first job was at Dreweatts in the 1990s.
You can read up to 3 premium stories before you subscribe to Magzter GOLD
Log in, if you are already a subscriber
Get unlimited access to thousands of curated premium stories, newspapers and 5,000+ magazines
READ THE ENTIRE ISSUE
February 19, 2020