An empire of concrete
Country Life UK
|
October 07, 2020
The National Trust is getting hung up about the presentation of houses and the British Empire. The real challenge of the moment, argues Simon Jenkins, is the future of our countryside and the assault on the planning system
EVER since its foundation, the National Trust has argued with itself and the argument is the same. Is it about gumboots or gutters, rolling acres or gilded cornices, Scafell Pike or Hardwick Hall? At the end of the day, the answer is always the same. Both.
The Trust faces a financial crisis due to Covid-19. It has lost £227 million already and must find £100 million fast. This re-opens the old wound, what are its priorities and what impact must they have on long-term strategy?
On one thing there is no argument. The Trust was founded first to conserve and second to present what is conserved to the widest public, in that order. Octavia Hill, its co-founder, wanted to bring to the urban poor 'the life-enhancing virtues of pure earth, clean air and blue sky,' identified as 'lands and tenements of beauty and historic interest'.
For the first part of its history, the Trust dealt mainly with saving and accessing landscapes, such as the Lake District, the Pennines and the Downs. Not until the 1930s did it move seriously into country houses, most urgently when they faced mass demolition after the Second World War. It now has some 500 properties, including more than 300 houses great and small open to the public.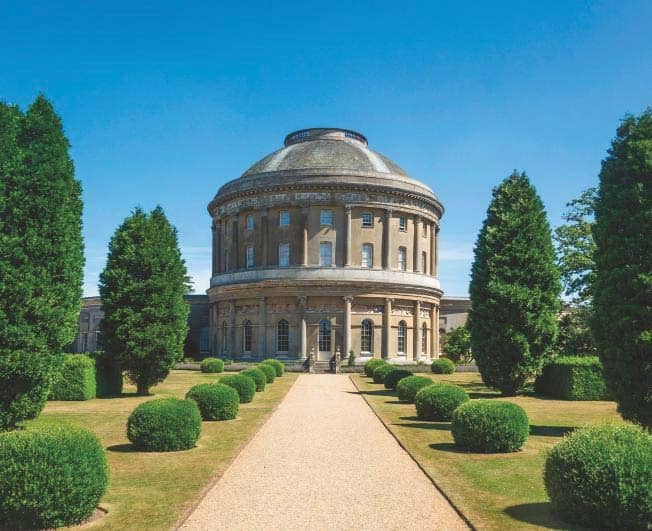 Since a financial rescue in the 2000s, the Trust's balance sheet has been robust. It needs no government subsidy and its membership has boomed, from a million in the 1980s to near six million today. But the houses are a problem. They consume two-thirds of the Trust's £600 million budget and an increasing conservation bill, now an unprecedented £168 million annually. At the same time, the houses have stalled as visitor attractions, as numbers visiting gardens and landscapes soar.
You can read up to 3 premium stories before you subscribe to Magzter GOLD
Log in, if you are already a subscriber
Get unlimited access to thousands of curated premium stories, newspapers and 5,000+ magazines
READ THE ENTIRE ISSUE
October 07, 2020