All Creatures Great And Small
Country Life UK
|
July 29, 2020
The Princess Royal supports many farming institutions, as reflected by the native breeds kept on her organic Gatcombe Park estate. Kate Green meets her eclectic collection of animals
Gatcombe Park is inhabited by curious Gloucestershire Old Spot pigs that like to watch dressage, elegant, sooty-nosed White Park cattle, a matronly Suffolk filly, bustling Buff Orpington hens and their feisty cockerel and venerable grazing Wiltshire Horn sheep that resemble the inhabitants of a pastoral scene from a Thomas Hardy novel. Britain's endlessly diverse, entertaining and genetically crucial native farm animals have long owed a great deal to the agricultural interests of the Royal Family.
The idea of improving livestock dates back centuries, but it was during Queen Victoria's reign that enthusiasm for breed societies, official studbooks and competing at agricultural shows really took off and, ever since, British livestock breeds have benefited from knowledgeable, close royal interest and loyalty.
The Queen Mother presided over the North Country Cheviot Sheep Society and, with George VI, the Aberdeen-Angus Cattle Society —she kept and bred both breeds at her Castle of Mey farm in Caithness. The Queen, who succeeded her mother as president of the Highland Cattle Society, bestows royal patronage on, among others, the Ayrshire and Jersey cattle societies. The Prince of Wales is president of the Rare Breeds Survival Trust (RBST) and patron of The Poultry Club of Great Britain.
Some 30 of The Princess Royal's 200-plus charitable patronages relate to animals and her 500-acre estate in Gloucestershire, which was formerly a dairy farm and has only a small nucleus of modest agricultural buildings, showcases an eclectic collection of sometimes neglected breeds, all organically reared and grass fed.
Their presence is a necessity: although the valley pastureland looks the rural, bucolic idyll, Cotswold brash does not make for rich arable soil and, as The Princess points out, turning organic with hardy livestock breeds, the meat from which is chiefly sold locally, was the only economically viable option. She also observes that cattle farming here isn't easy, due to a local abundance of badgers.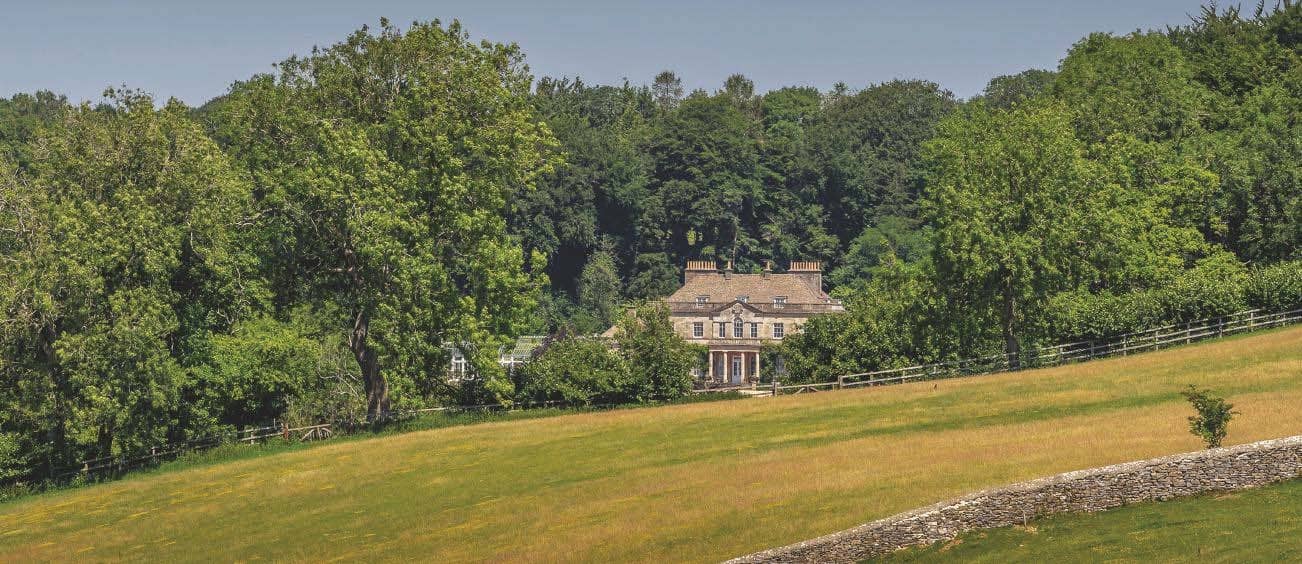 'Organic has become a more difficult market over the years,' she discerns. 'I think perhaps the emphasis now is more on buying local and in looking after your soil. We have to keep finding more imaginative uses for land.'
British livestock breeds have benefited from knowledgeable, close royal interest
Part of the estate is farmed under the Government's Higher Level Stewardship scheme, through which farmers receive payments for delivering conservation benefits, such as wildflower margins—these schemes terminate at the end of the Brexit transition period in 2022.
About half is woodland—a glorious mix of broadleaf species with plenty of beech— managed by Vice-Admiral Sir Tim Laurence (My Week, page 78). There is a modest pheasant shoot and a partridge shoot overseen by The Princess's son, Peter Phillips. He is also the director of the annual Festival of British Eventing, which should have been taking place here next week, but, as have most sporting events this summer, has sadly had to be cancelled.
The crowds of picnicking cross-country spectators are, more than anyone, familiar with the pleasingly shaped ashlar limestone house that forms a graceful backdrop to the horse trials at the head of the valley, overseeing the thrills and spills in the water fences around the ponds below.
A successful clothier, Edward Sheppard, signalled his prosperity by having the house built on the old manors of Avening and Minchinhampton between 1771 and 1774 by Francis Franklin of Chalford. The familiar conservatory—as well as the polygonal stables and coach house—was added by George Basevi in the early 19th century, when the property was acquired by the wealthy MP and influential political economist David Ricardo, in whose family it remained until 1937. Gatcombe has been the home of The Princess Royal since 1976.
You can read up to 3 premium stories before you subscribe to Magzter GOLD
Log in, if you are already a subscriber
Get unlimited access to thousands of curated premium stories, newspapers and 5,000+ magazines
READ THE ENTIRE ISSUE
July 29, 2020