A life on the ocean wave
Country Life UK|May 27, 2020
For photographer-turned-trawlerman Paul Quagliana, learning the ropes led to a close encounter with a rat on deck and an arduous, yet rewarding job harvesting the fruits of the sea
TWO black, beady eyes glared up at me as I shoved the trawl net to one side. I gazed back, transfixed. Time stopped, whiskers twitched and the rat bolted. 'Shut the door! Shut the door!' bellowed skipper Nick Rich, as the rat bounded for the wheelhouse. Once in the bowels of the trawler, there are umpteen nooks and crannies to hide in, together with many vital cables to gnaw. I lumbered after it in my 'oilies' and slammed the door just in time.
After a rat hunt that saw the creature shooting back and forth across the deck, it exited through a scupper in the half-light of dawn. It must have swum across from Brixham breakwater in the night and clawed its way up the mooring rope. We were a few miles out, but it wouldn't surprise me if it made it home—the sportsman in me hopes it did. Indeed, this hair-raising incident is only one of many experiences and challenges I've encountered in my new role as a crewman on an inshore trawler.
Change only happens when we instigate it—or, in my case, when it's forced upon us. I'd spent the past 25 years as a magazine photographer, but, in truth, I'd been in denial about the decline of the print industry and the rise of digital photography for a long time. Now anyone can take a half-decent photo on their mobile phone, a profession I'd taken for granted was collapsing like a giant digital soufflé. Work was getting harder to find, budgets were being slashed and I can't remember the last time anyone bought me lunch. I knew I'd never leave photography behind, but another income was desperately needed.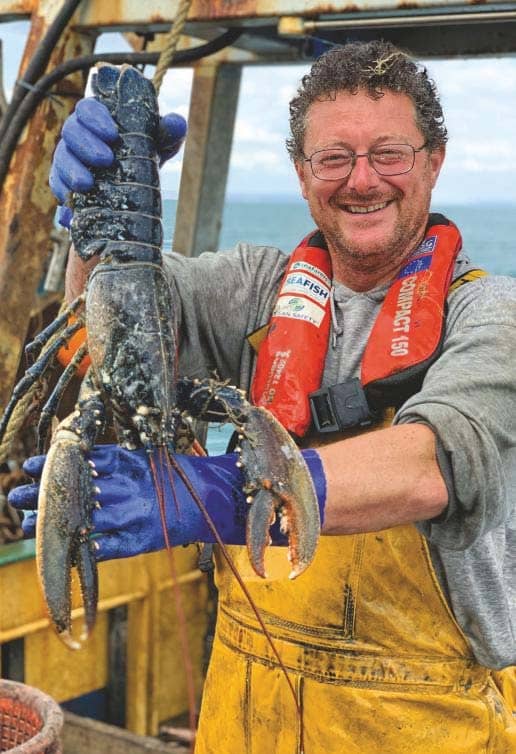 I mulled over my fate with a friend, who knew a trawler skipper who might need some occasional help. 'You've done heaps of boat fishing, don't get seasick and can identify sea fish—call him,' he counselled. A blend of photography and fishing was alluring— what could be better?
You can read up to 3 premium stories before you subscribe to Magzter GOLD
Log in, if you are already a subscriber
Get unlimited access to thousands of curated premium stories and 5,000+ magazines
READ THE ENTIRE ISSUE
May 27, 2020