A house of puzzles
Country Life UK|May 27, 2020
''Holcombe Court, Devon, part I The home of Nigel Wiggins'' In the first of two articles, Roger White unravels the development of this magnificent Tudor house and discusses its rich internal decoration
IT is hard to quarrel with the claim that Holcombe Court is the finest Tudor house in Devon. The first sight of the building from the village street of Holcombe Rogus, set well back and framed in its gateway arch, is magnificent. It's not on the scale of Hardwick or Longleat, but it is undoubtedly imposing. Built of purplish-grey Westleigh stone from a local quarry, combined with dressings of creamy Beer and Salcombe stone from the south coast, it's also rooted in its locality and landscape.
The present building was largely created by the Bluett family, who had longstanding connections with Somerset—their funerary monuments and capacious Jacobean pew dominate the parish church immediately adjacent. The Bluetts came into possession of the property by marriage in 1427 and occupied it for the next four centuries.
Its previous owners, the Chiseldons, had likewise acquired it by marriage, from the Fitz-Rogus family, who gave the manor its name after the Norman Conquest, so when the last Bluett owner, Peter, was forced to part with the estate to pay his gambling debts in 1858, it was the first time Holcombe had been sold in 850 years.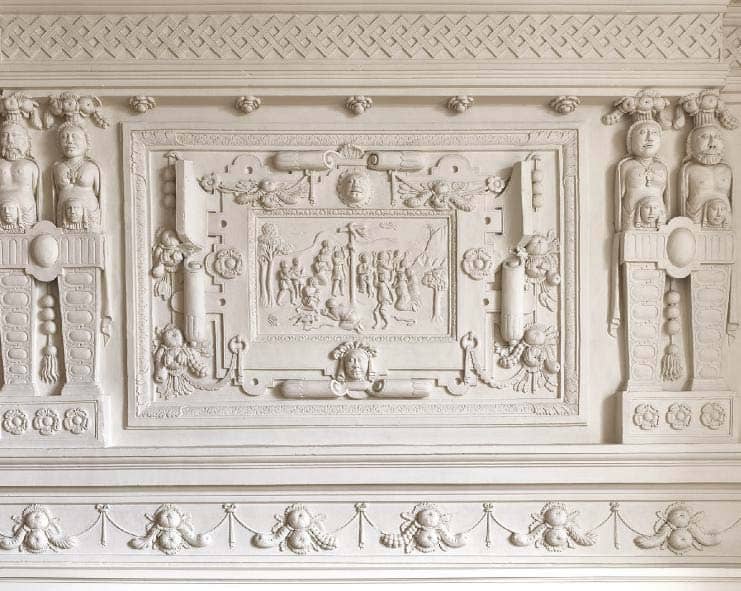 In 1845, Peter had considerably altered the setting of the property, demolishing a projecting lodging range that had formed part of a Tudor forecourt. This change was combined with the creation of terraces and pools in the surrounding garden (Fig 2) and, at the same time, new stables were erected to the east of the house in a walled court with a fine medieval dovecote (Fig 8).
The purchaser of Holcombe in 1858 was a wealthy local clergyman, the Rev William Rayer, who, in turn, was responsible for significant changes to the house. He worked in a Tudor Gothic architectural idiom, overlaying the historic fabric and making it hard in some points to unpick the earlier evolution of this remarkable courtyard house.
You can read up to 3 premium stories before you subscribe to Magzter GOLD
Log in, if you are already a subscriber
Get unlimited access to thousands of curated premium stories and 5,000+ magazines
READ THE ENTIRE ISSUE
May 27, 2020