Casquette
Conquista - The Cycling Quarterly
|
Issue 22
Jack Swart is one of the all-time greats of New Zealand road racing. His many triumphs in stage races saw him bafflingly pigeonholed by the national selectors, meaning he missed out on many one-day opportunities. But that wasn't the only source of frustration in his career.
It was amongst the pile, squeezed down the side with the race numbers from the 1980 Milk Race and the 1976 Scottish Milk Race. Bursting at the seams, the cardboard Chiquita banana box overflowed with memories from another time. If a picture can tell a thousand words, then this stage winner's cap from the 1984 Coors Classic could tell you so much more.
"We were sitting around the dinner table that night," remembers Jack. "We'd all heard about Afghanistan, but we didn't really know too much about the politics."
Jack Swart had made the selection to represent New Zealand at the 1980 Moscow Olympics, the core of the road squad riding the Milk Race as a preparation event, just as many of the other amateurs were doing. The two-week British stage race was one of the premier races for amateurs at that time, and with previous winners going on to win Olympic gold (Kuiper won both the Milk Race and Olympics in '72, Johansson the Milk Race in '75 then the Olympics in '76) it was also considered the perfect opportunity to size up your Olympic opponents.
The evening after a team time trial stage New Zealand coach Ron Cheatley received a phone call in their Llandudno hotel from the Secretary of the New Zealand Amateur Cycling Association. "They were handing on a message from Muldoon's office [The NZ Prime Minister at that time]," remembers Cheatley. "They told us that New Zealand was withdrawing from the Games and we were expected to come home."
In protest at the Soviet Union's invasion of Afghanistan the United States had announced they would boycott the Moscow Olympic Games. New Zealand was one of over sixty countries which followed suit. Gutted, Jack Swart would now have to wait another four years for his chance to ride in the Olympics.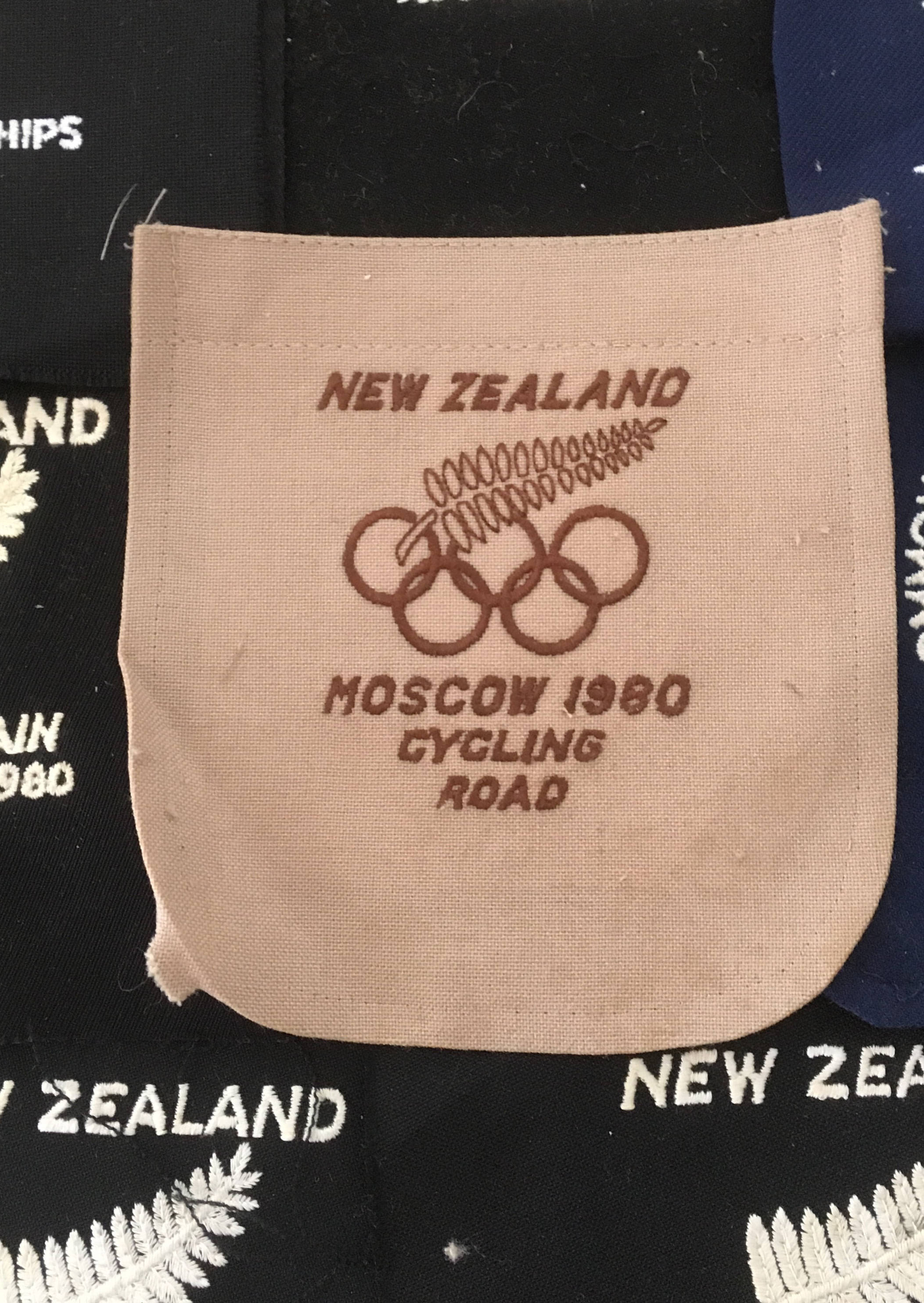 From Good Stock
The first child of post-second world war immigrants, Jack was raised in the small town of Morrinsville, where his parents owned a small farm. They had chosen well.
Unbeknownst to the Swarts, the small Waikato town was a hotbed of cycling – as the young Jack would soon find out. Interested by the bike racing that passed by the farm gates, he was embraced by the family run Morrinsville Wheelers and their 'school hall and tea urn, bring your number back for a cup of cordial' racing community.
After a steady start he progressed through the ranks and by 1980 he was a household name in New Zealand. With an Edmonton 1978 Commonwealth Games silver, a win in the prestigious home-based Dulux stage race, three wins in the Manawatu stage race and two national road titles under his belt he was a regular choice for the national squad. Naturally strong, his style of racing was one of riding at the front and seeing who could stay with him. "I remember Jack was a big burly bastard," laughs Phil Anderson, who crossed swords with Jack during the '77 Dulux. "He was just a beast. He would be a good man to be in a breakaway with as he was a hard-working guy. I was away with him a few times and we'd always try and get something going." The then-19-year-old Australian riding his first overseas race developed throughout the week, pipping Swart to take his first big win. "Looking back, it was a real stepping stone for me, firstly for riding in a better-quality field, secondly in preparing me for Europe."
You can read up to 3 premium stories before you subscribe to Magzter GOLD
Log in, if you are already a subscriber
Get unlimited access to thousands of curated premium stories, newspapers and 5,000+ magazines
READ THE ENTIRE ISSUE
Issue 22