OUTMANNED OLD PARTY
Charlotte Magazine
|
August 2020
Not long ago, the Republican Party was a political force in Charlotte-Mecklenburg, exerting influence on budgets and policies even when they lacked majorities on the City Council and county commission. Those days have gone, and plans for the 2020 Republican convention collapsed. What happened—and what might make the pendulum swing back?
The longtime politician, a man who for years practically defined what it meant to be a Republican in Charlotte, ponderosa question: If you run again today, what do you think the result would be?
There's a pause on the other end of the line. "It'd be a …" He chuckles. "Ah …," he says, still thinking. "I could make it close. But it would be a very difficult race, and the only reason it'd be close is that the mayor's elections are off-year elections."
Pat McCrory would know. In another era, he won seven of them.
It seems contradictory: Charlotte agreed to host the 2020 Republican National Convention in an era when the Democratic Party dominates local politics as it hasn't since the mid-1960s when the ideologies of the two national parties began to realign during, and largely because of, the civil rights movement.
Democrats have held a 9-2 majority on the Charlotte City Council since 2011, through five election cycles. The Mecklenburg County Board of Commissioners, which last had a Republican majority in 2004, in 2018 went all-Democrat, 9-0, for the first time in 54 years. (Some members of the Charlotte-Mecklenburg Board of Education are Republicans, but school board races in Mecklenburg County are, like most nationwide and in North Carolina, nonpartisan.) The county's legislative delegation consists of 12 representatives and five senators. Of the 17, 16 are Democrats.
For now, the only electoral seats in Mecklenburg County you could accurately describe as "reliably Republican" are for City Council districts 6 and 7 in south Charlotte, represented by Tariq Scott Bokhari and Ed Driggs. Last year, Bokhari had to fend off a respectable challenge from Democrat Gina Navarrete, a neuropsychologist and Latina immigrant who won 41 percent of the vote. (Bokhari's 2017 Democratic opponent had won 32 percent.) The unusually strong performance by a Democrat in a traditional Republican stronghold—the wealthy, a mostly white area that fans out from SouthPark—didn't shock the second-term councilman.
"In top-25 cities like Charlotte, the data is showing its trending more and more progressive," Bokhari tells me in late May. National GOP leaders, he adds, "are not thinking about these progressive strongholds, and we need to maybe not adjust our principles but adjust our messaging to say how conservative principles can help upward mobility and equity and affordable housing, right? Because that's what people around here want to talk about."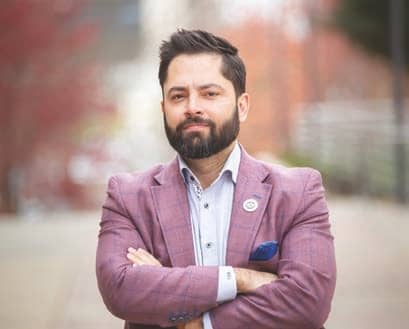 The city's acceptance of the RNC in 2018 was less a contradiction than an accommodation, one that thousands of Charlotteans didn't want city leaders to make. Throughout the United States, and especially in the last decade, cities generally have grown increasingly multicultural, left-leaning, young, and Democratic as their outlying suburbs and rural areas have turned ever whiter, older, and more Republican. Nationally, the election of Barack Obama in 2008 helped widen the existing partisan divide between the two; the election of Donald Trump in 2016 threatens to turn the divide into a lasting rupture. In Charlotte, job opportunities have drawn young people from other cities also dominated by Democrats. Their presence; the city's continuing transformation from a mid-sized industrial city into a major metropolis; the dwindling availability of land; the higher taxes and fees that pay for urban public services; and other factors that have driven the Republican voters into rural areas and what demographers call "outer-ring" suburbs.
Charlotte's growth has forced the outer ring into the counties that surround Mecklenburg, from the "inner ring," the city's fringe a generation ago. State voter registration data show that Republicans far outnumber Democrats in all five growing North Carolina counties that border Mecklenburg: Union, Cabarrus, Iredell, Lincoln, and Gaston. That's been the case for years. But in Mecklenburg, where the total number of registered voters grew 48 percent from 2006 to 2020, the number of registered Republicans actually fell 5 percent. (York and Lancaster counties in South Carolina are booming with former Mecklenburg County residents, too, but it's hard to calculate the partisan effect; unlike N.C. State Board of Elections, S.C. Election Commission doesn't track party affiliation.)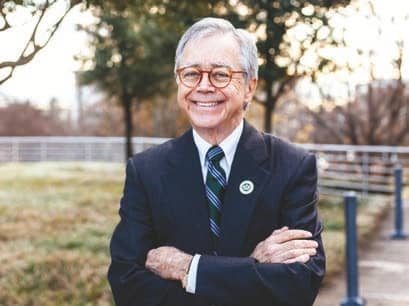 You can read up to 3 premium stories before you subscribe to Magzter GOLD
Log in, if you are already a subscriber
Get unlimited access to thousands of curated premium stories, newspapers and 5,000+ magazines
READ THE ENTIRE ISSUE
August 2020