THAT COSY FEELING
Helen Tidy's going green with her cuppa
Is it just me that likes to make time for rituals in the midst of the everyday? I suspect not. And, in my experience, nothing quite beats the rituals of making tea. Not that I actually drink it. Well, not black tea that is. Apart from the occasional cup of Earl Grey, I despise the stuff. I suspect it is a long dislike of milk that has caused this ridiculously unBritish flaw in my character but there we have it. That said, I do like all manner of other teas. I say 'tea' but really, they bear no resemblance to proper tea. My staples are a green tea with mint and lime, and various rooibos options. Andy, meanwhile, enjoys proper tea. Builders' tea with a dash of milk.
Like most people in the UK, we have generally favoured our tea in teabags. At least we did until discovering that teabags contained plastic. Thankfully many companies are changing their production and increasingly it is possible to buy plastic-free teabags. But how ridiculous that plastic has become so integral to our lives that we even have it in our teabags? Fed up with the search, I have been buying loose teas for some time. Andy's standard tea comes from a plastic-free teabag company so that's not changed. However, while I am happy to faff around with teapots when properly awake, I needed something simple to get me started with my first cuppa of the day. I am not a morning person, so something simple really was imperative. A homemade reusable teabag has become the answer.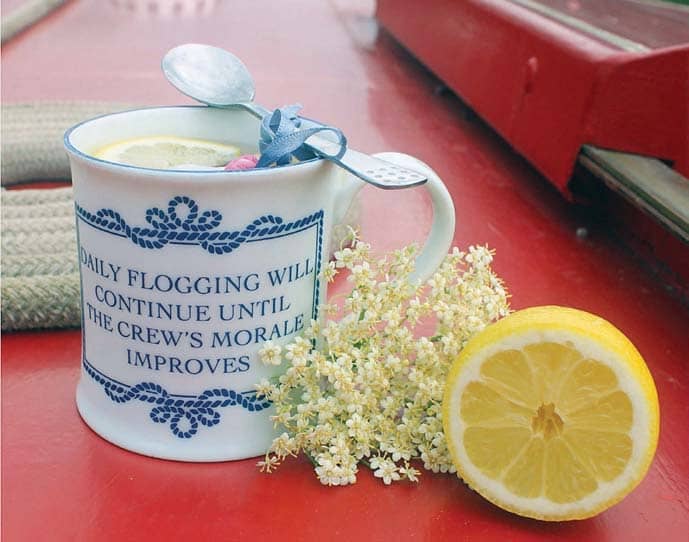 It is as easy as anything to make. A source of outgrown or worn out babygrows is helpful but a rummage in a few charity shops will usually provide something suitable for as little as 50p. The only bit of the babygrow that we need is the sleeves so the rest can be squirreled away for other projects or turned into dusters. To make this I cut off a sleeve and turned it inside out. I hand-stitched across the raw bottom edge. Next, I snipped little holes in the hem and threaded through some thin ribbon that I'd removed from a top. You know, the sort of ribbon that's added to prevent clothes sliding off a coat hanger. As I am hardly to the sort of person to hang much up, these are pretty redundant in my life. But they do make an excellent source of ribbon for crafting. And that was that.
You can read up to 3 premium stories before you subscribe to Magzter GOLD
Log in, if you are already a subscriber
Get unlimited access to thousands of curated premium stories, newspapers and 5,000+ magazines
READ THE ENTIRE ISSUE
May 2020