Gems Of The West
COWGIRL|January - February 2019
AMERICA'S DUDE RANCHES: AN ENDURING AND ENDEARING TRADITION.
Hewn from history and etched lovingly into our souls, the mythology of the Old West thrives at today's historic dude ranches, hailing from their origins more than 140 years ago. Woven into the tapestry of this great American tradition are some of the West's most romantic icons: cowboys, horses, cattle, magnificent scenery, abundant wildlife, and Teddy Roosevelt himself.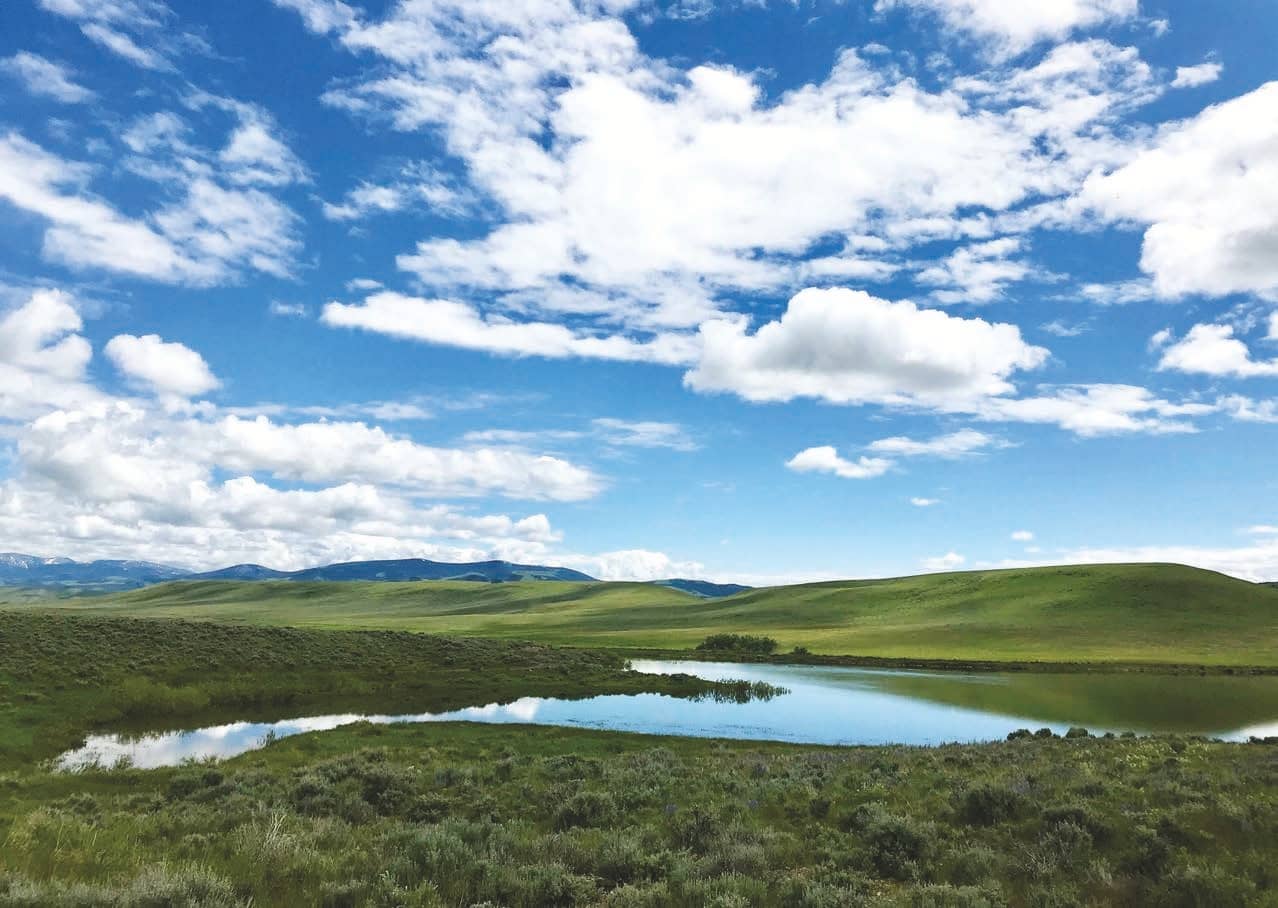 DUDE RANCHING'S GENESIS
In the great post-Civil War cattle boom, aspiring ranchers flocked to the verdant open range in Montana, Wyoming, and the Dakotas—among them, three earnest brothers from Pittsburg: Howard, Willis, and Alden Eaton who founded a horse and cattle ranch in Medora, North Dakota, in 1879. By the late 1870s, the extirpation of tens of millions of American bison had opened up grazing lands for these and other budding entrepreneurs, whose cattle grew fat in the vast grasslands that once teemed with bison. Howard, brimming with pride in their newly acquired paradise and with an innate gift for hospitality, loved sharing the Eaton Ranch with guests from back East, and in 1883, put together a pack trip to Yellowstone. When Howard's friends offered to chip in on expenses for that trip, his idea to charge folks for ranch stays took root.
The Eatons found they could derive a decent income from guests from back East who hungered to experience the West— with its accoutrements of leather chaps, jingling spurs, 10-gallon hats, and six-shooters. Buffalo Bill's first Wild West Show, which opened in 1883 in Omaha, Nebraska, and in three short years burned a swath to Madison Square Garden, further inflamed the public with a fever for the frontier West, and helped create even more of a market for ranches willing to host "dudes," as these Eastern city slickers came to be known.
A letter from Howard to a friend back East, published in the New York Times, would prompt a young Theodore Roosevelt to visit in 1883 in pursuit of trophy bison. Enraptured with the West, Roosevelt entered a partnership on the Maltese Cross Ranch, near the Eaton brothers' Custer Trail Ranch. It would become his spiritual refuge—and arguably, his salvation—the next year, when his mother and his wife both died on Valentine's Day. Immersing himself in the healing power of the wilderness, Roosevelt would establish a second ranch, the Elkhorn, 35 miles to the north.
The Eaton brothers' venture into the hospitality business turned out to be fortuitous. The English cattle that ranchers had shipped in to replace the hardy native bison could not withstand the harsh conditions that led to the "Big Die-Up" of 1886-7. In 1886, a severe summer drought burnt grasslands to the roots and by November, millions of cattle were near starvation. That winter, relentless blizzards inundated the entire Northern grasslands with deep snow, gale-force winds, and minus 50-degree temperatures. When the rains finally fell in early 1887, they froze everything under a thick cap of impenetrable ice. More than 90 percent of the cattle in the region perished, signaling a death knell to the days of roving cowboys running immense herds over the open range. The few ranchers who could carry on fenced in their cattle and provided supplemental hay and grain.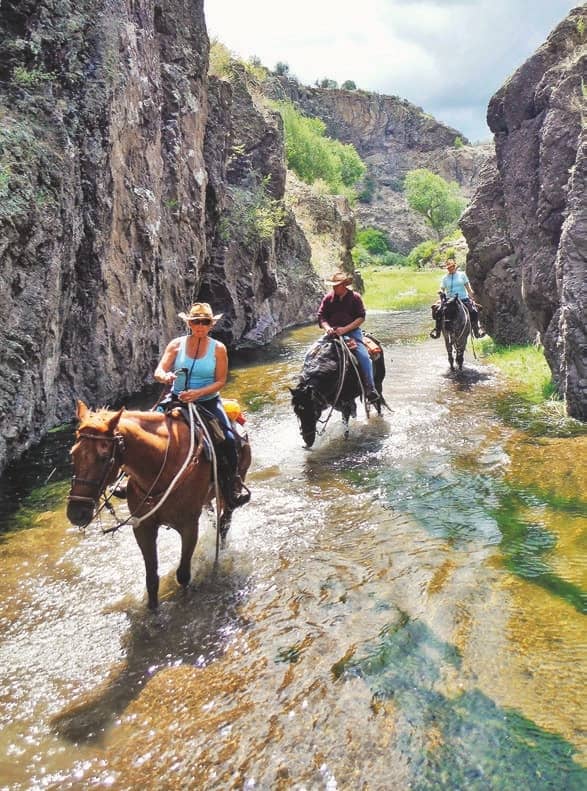 The Eatons lost 1,350 of their 1,500 cattle in the Big Die-Up. Later that year, the Eaton homestead burned to the ground. Without the income derived from dude ranching, they could not have survived this double whammy. The Eatons persevered and in 1904, they relocated to their present ranch near Wyoming's 1.1-million-acre Big Horn National Forest in order to offer richer riding experiences for their burgeoning roster of guests.
Today, the fourth and fifth generations of the Eaton family continue to operate Eatons' Ranch—the granddaddy of 'em all.
You can read upto 3 premium stories before you subscribe to Magzter GOLD
Log-in, if you are already a subscriber
Get unlimited access to thousands of curated premium stories and 5,000+ magazines
READ THE ENTIRE ISSUE
January - February 2019