Children Of The Yuan Percent
Bloomberg Businessweek
|
October 5 - October 11, 2015
The fuerdai, China's second-generation rich kids, are the most loathed group in the country. They're also its future.
Emerging from a nightclub near Workers' Stadium in Beijing at 1:30 a.m. on a Saturday in June, Mikael Hveem ordered an Uber. He selected the cheapest car option and was surprised when the vehicle that rolled up was a dark blue Maserati. The driver, a young, baby-faced Chinese man, introduced himself as Jason. Hveem asked him why he was driving an Uber—he obviously didn't need the cash. Jason said he did it to meet people, especially girls. Driving around late at night in Beijing's nightclub district, he figured he'd find the kind of woman who would be charmed by a clean-cut 22-year-old in a sports car.
When I heard this story from a friend who had also been in the car, I asked for the driver's contact info. I introduced myself to Jason over WeChat, China's popular mobile app, and asked for an interview. He replied immediately with a screen shot that included photos of women in various states of undress. "Best hookers in bj :)," he added. I explained there had been a misunderstanding, and we arranged to have coffee.
When we met at a cafe in Beijing's business district, it was clear that Jason, whose surname is Zhang, was different from other young Chinese. He had a job, at a media company that produced reality TV shows,but didn't seem especially busy. He'd studied in the U.S., but at a golf academy in Florida, and he'd dropped out after two years. His father was the head of a major HR company, and his mother was a government official. He wore a $5,500 IWC watch because, he said, he'd lost his expensive one. I asked him how much money he had. "I don't know," he said. "More than I can spend." So this was it: I had found, in the wild, one of the elusive breed known in China as the fuerdai, or "second- generation rich."
As portrayed in the local press, fuerdai are to China what Paris Hilton was to the U.S. a decade ago, only less tasteful.
Every few months there's a fuerdai scandal, whether it's a photo of a woman about to set fire to a pile of 100-yuan ($16) notes; members of the much derided Sports Car Club posing beside their Lamborghinis; or someone pulling a gun during a street race. In 2013 reports of a fuerdai sex party at the beach resort of Sanya provoked a nationwide finger-wag. Two prominent rich kids got into a public arms race over who had the bigger stash: The widely despised socialite Guo Meimei posted photos online of herself with 5 million yuan worth of casino chips; her rival responded with a screen shot of his bank statement, which appeared to contain 3.7 billion yuan. (Guo was sentenced to five years in prison for running a gambling den.) Recently, the son of Wang Jianlin, a real estate mogul and the richest man in China, trolled the nation by posting a photo of his dog wearing two gold Apple Watches, one on each forepaw. Fuerdai outrages occasionally feature government intrigue, such as a 2012 Ferrari crash in Beijing involving two young women and the son of a high-level official, all of whom were at least partially naked when they were thrown from the car. The man's father, a top aide to then-president Hu Jintao, was later arrested and charged with corruption.
The fuerdai (pronounced foo-arr-dye) aren't just an embarrassment. The Communist Party seems to consider them an economic or even political threat. President Xi Jinping himself spoke out this year, advising the second generation to "think about the source of their wealth and how to behave after becoming affluent." An article published by the United Front Work Department, the bureau that manages relations between the party and nonparty elite, warned: "They know only how to show off their wealth but don't know how to create wealth." Some local governments have taken steps to reeducate their wealthy elite. In June, according to Beijing Youth Daily, 70 heirs to major Chinese companies attended lectures on filial piety and the role of traditional values in business.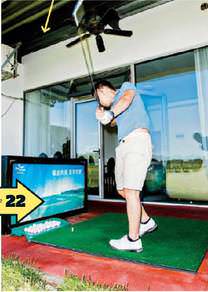 While Xi's anticorruption campaign has curbed some of the most outrageous wealth-flaunting, the gap between rich and poor is still evident to anyone on a Beijing street weaving between fruit vendor carts and black Audis. Now, as the economy slows and the party looks for scapegoats, the fuerdai are in the precarious position of having to justify their existence and show that China's future leaders aren't just money- igniting, Ferrari-wrecking lay-abouts. Not all of them, anyway.
After a few weeks of nosing around, I persuaded a crew of fuerdai to invite me to one of their occasional dinners. When I arrived, I wondered if I'd come to the wrong place. It was an outdoor barbecue spot in northern Beijing, with locals sitting on stools so low they were almost squatting, swilling Yanjing beer and chewing on lamb skewers. Identifying the centimillionaire scions among the riffraff was difficult. The fuerdai trickled in, dressed the same as everyone else in the restaurant—in tank tops, button-downs, jeans, flip-flops. The only giveaway was the liquor they brought: French Champagne and a bottle of Maotai, the choicest brand of baijiu. Martin Hang, the gregarious organizer of the dinner and editor of a magazine called Fortune Generation (no relation to the U.S. publication), introduced everyone. The dozen guests included Wang Daqi, 30, son of a famous business consultant, who had recently written a book about rich kids in China; Albert Tang, 20, a philosophy student at Bard whose father runs a major Beijing publishing house; and Sophia Cheng, 27, the only woman in the group. It still wasn't clear to me what threshold of wealth one needed to exceed to be fuerdai, but Cheng assured me she qualified. (Hang disagreed.) Her parents had given her a vast amount—more than 100 million yuan, she said— which she invested in film, mobile-gaming, and meat processing companies.
You can read up to 3 premium stories before you subscribe to Magzter GOLD
Log in, if you are already a subscriber
Get unlimited access to thousands of curated premium stories, newspapers and 5,000+ magazines
READ THE ENTIRE ISSUE
October 5 - October 11, 2015