Words and the Impressions They Leave
Better Photography|June 2020
Rudyard Kipling once said, "Words are, of course, the most powerful drug used by mankind." When words come into the world—written or spoken—they begin to work their magic. They shape our views of history and culture. They affect our decisions, influence behaviour and evoke emotions. They ignite our imagination and provoke thoughts. There might have been times when you heard a piece of advice from someone or read a quote in a book, or perhaps, come across a heartwarming lyric that changed or altered your perception. And before you realise it, each word, each phrase, each stanza, gradually slips into your life and becomes a part of you.
Nupur Kulkarni, Janhavi Sharma, Raghav Pasricha, Ashima Raizada, Paroma Mukherjee, Binaifer Bharucha, Philippe Calia, Shaheen Peer, Soumya Sankar Bose, and Suresh Naganathan reflect on words that have left a lasting impression on them, and how it affected their photographic practice.
"There's always a sunrise and always a sunset and it's up to you to choose to be there for it,' said my mother. 'Put yourself in the way of beauty." —Cheryl Strayed, from the book Wild
Nupur Kulkarni is a fine art photographer from Mumbai. She completed her BFA in Applied Arts from Rachana Sansad College of Applied Art and Craft, Mumbai, and has done a full-time, two-year course in photography from Shari Academy of Professional Photography and Digital Imaging, Mumbai. She was recently a part of a group exhibition called Resilience in Hyderabad. She currently freelances while also working on personal photo projects.
The above line is from Cheryl Strayed's memoir, Wild which details her 1100-mile hike in 1995 on the Pacific Crest Trail a few years post her mother's death. Having gone through a similar personal loss, this quote and Cheryl's journey is a constant reminder that it is possible to carry your loss without the need to overcome it. This propelled me to reach out to the beauty still left in my life, especially when I had reasons to believe against its existence.
Photography as a medium made me much more resilient. In an attempt to turn hard experiences into something beautiful, taking photographs helped me channelise and displace my feelings and truth, thus turning grief into growth.
In the end, I believe that we all must make our stories better and not let them be governed by our losses.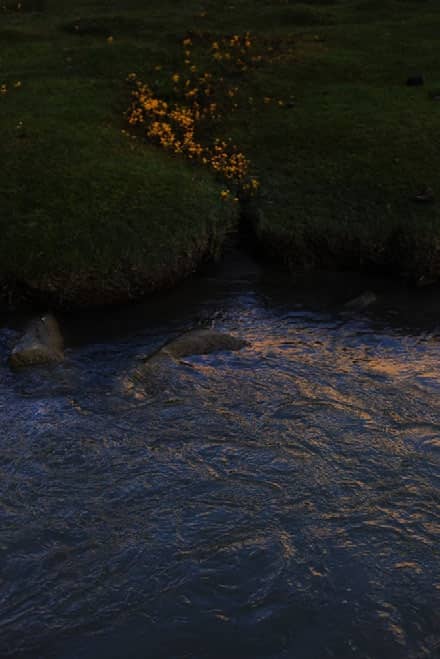 Janhavi Sharma is an independent visual artist with a background in Journalism and Modern/Contemporary Indian Art and Curatorial Studies. Her primary research interests lie in intersectional feminism, memory and identity. She is currently working on a project titled Non-verbal Pathways, where she recreates through her paintings and photographs, her understanding of communication as found in trees, plants and their pollinators. She uses these biological phenomena as metaphors to describe human needs, and our ability to connect and belong.
"Teach the children. We don't matter so much, but the children do. Show them daisies and the pale hepatica. Teach them the taste of sassafras and wintergreen. The lives of the blue sailors, mallow, sunbursts, the moccasin flowers. And the frisky ones–inkberry, lamb's quarters, blueberries. And the aromatic ones–rosemary, oregano. Give them peppermint to put in their pockets as they go to school. Give them the fields and the woods and the possibility of the world salvaged from the lords of profit. Stand them in the stream, head them upstream, rejoice as they learn to love this green space they live in, its sticks and leaves and then the silent, beautiful blossoms. Attention is the beginning of devotion." —Mary Oliver, from the book Upstream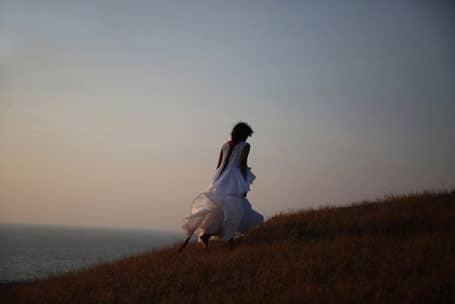 Having grown-up in a small town, full of water bodies and woods, I have always been able to recognise bird calls, identify wild flowers, and know exactly what plants and flora can attract the most colourful moths and butterflies. Early morning bird walks with my parents was a common routine, and we would rummage through Salim Ali's The Book of Indian Birds and its illustrations, whenever we would find a new and rare visitor in our neighbourhood.
"Stop cackling like a Babbler," my mother would say when I'd talk loudly and continuously, as I often do when I am excited about something. "It's not the Oriental whiteeye green, but the Bee-eater green," is how my dad would describe the colour of his new painting. This very normal sense of living with and around nature drastically shifted when I moved to Bombay eleven years ago.
When I found Mary Oliver's writings, all these experiences from long ago, would come alive. She has a way of reassuring you, your way of taking things slow and doing nothing but looking in wonderment. With everything that's happening around us these days—disrupting, devastating politics and climatic repercussions, labour laws and human rights under threat, I sometimes have to escape this overwhelming sense of grief and worry, and surrender to the grace of wild things.
I like to capture stillness, the soft lilt in the tree that makes a Shimul flower parachute to the ground, or the way wildflowers explode in riparian landscapes overnight and the river moves as if nothing's changed. I often shoot images just for myself, hoping to collect an inventory of moments that offer meaning and redemption when nothing else does.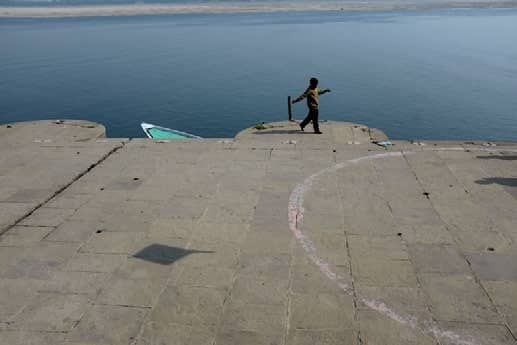 Raghav Pasricha is a Delhi-based photographer who works across genres... documentary, food and architectural photography, and corporate portraiture. Since 2008, he has extensively photographed Indian classical musicians and bands. With an M.Phil Visual Anthropology from the Department of Sociology, Delhi School of Economics, Delhi University, Raghav brings his academic training to his photographic practice. To view his photographs, visit www. raghavphotographs.com
"And indeed there will be time For the yellow smoke that slides along the street, Rubbing its back upon the window-panes; There will be time, there will be time To prepare a face to meet the faces that you meet; There will be time to murder and create, And time for all the works and days of hands That lift and drop a question on your plate; Time for you and time for me, And time yet for a hundred indecisions, And for a hundred visions and revisions, Before the taking of a toast and tea." —T. S. Eliot, from the poem The Love Song of J. Alfred Prufrock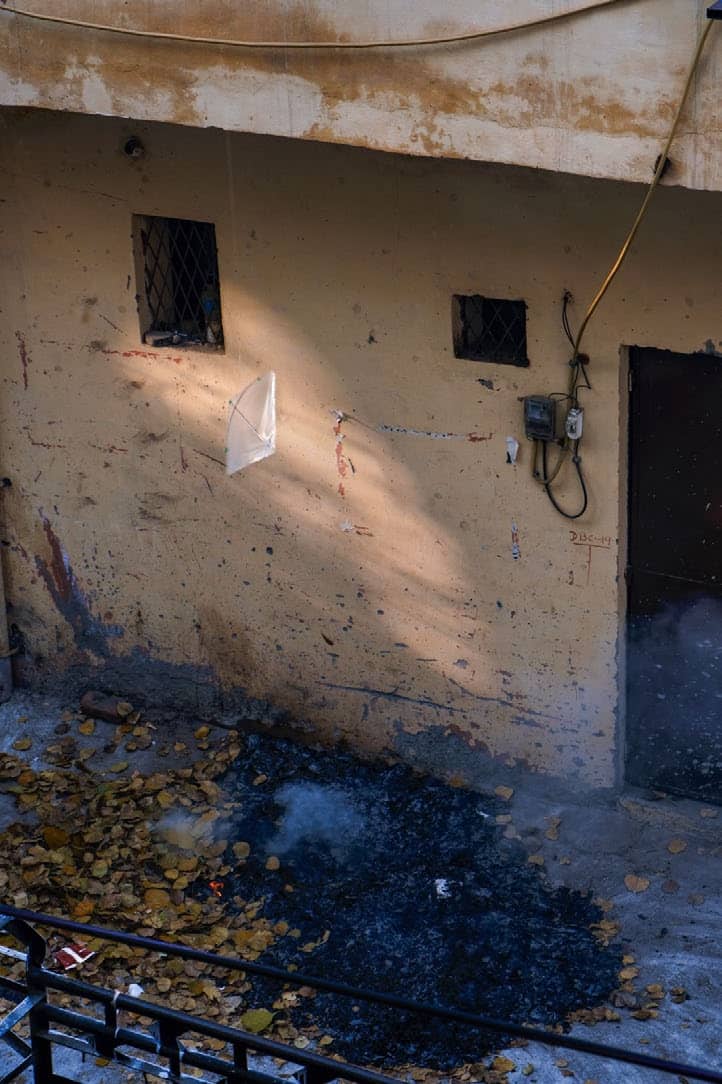 The poetry of T.S. Eliot was introduced to me by my mother while I was floundering at university, unable to decide what to do with myself. As she read the poem out to me, Eliot's visions and fragments from my own life began to merge and dance before my eyes like a surreal film.
You can read up to 3 premium stories before you subscribe to Magzter GOLD
Log in, if you are already a subscriber
Get unlimited access to thousands of curated premium stories and 5,000+ magazines
READ THE ENTIRE ISSUE
June 2020