INTO THE BLUE
Baltimore magazine
|
August 2020
TWENTY-ONE WAYS TO HIKE, BIKE, AND PADDLE AROUND THE CHESAPEAKE BAY.
RON CASSIE AND LYDIA WOOLEVER
AFTER WHAT FELT LIKE the longest spring on record, there's one thing we can thank the coronavirus pandemic for: a newfound appreciation for the great outdoors. In an age of excessive screen time and extended stays in sweatpants, the natural world offers us an opportunity to unplug, stretch our legs, and get a breath of fresh air outside the confines of our own abodes. As of press time, statewide restrictions have eased and high summer is officially upon us, so there's no better time to get outside, where the risk of coronavirus transmission is lower. And considering Maryland's peak heat and humidity, we suggest you start your adventures on the edge of one of Earth's great wonders— our Chesapeake Bay. With nearly 12,000 miles of shoreline, endless options for hikes, bikes, and paddles await.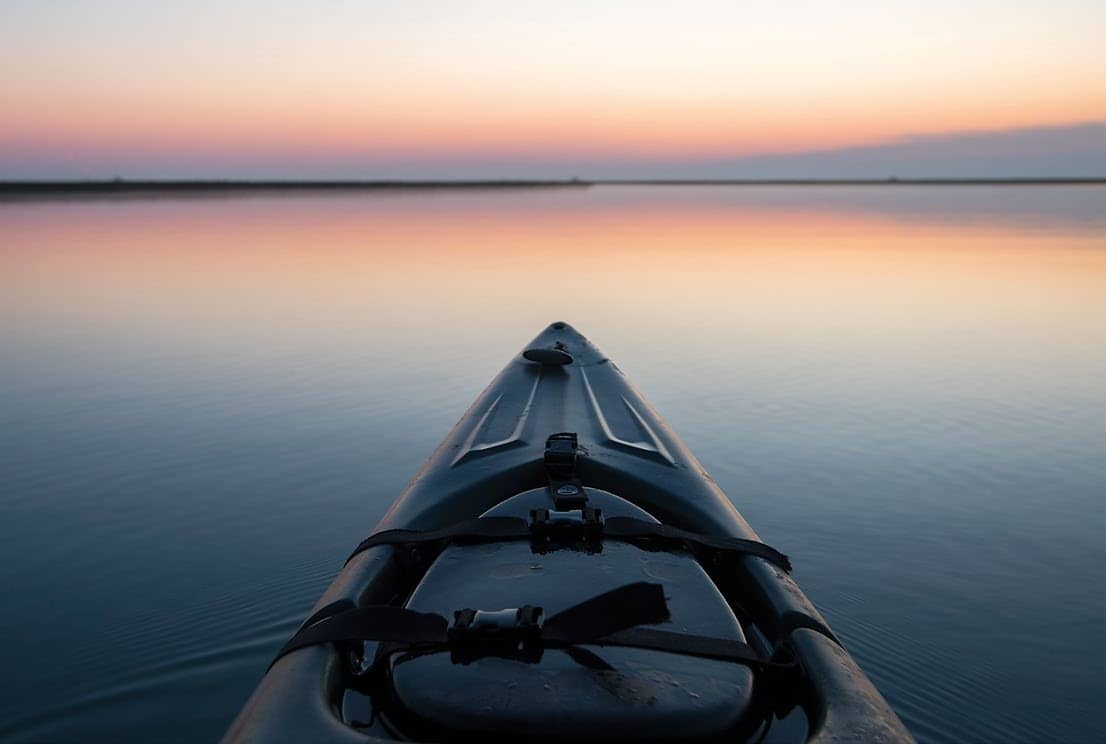 Eastern Shore
BIKE
Oxford Loop
EASTON
This classic, 33-mile Eastern Shore ride loops between Easton and Oxford, passes several quaint towns and includes a trip on the historic OxfordBellevue Ferry, which began operations in 1683. This on-road trek mostly tracks Routes 333 and 370 and can also be accessed from the Chesapeake Bay Maritime Museum. While not marked, its few turns are easy to follow after printing or downloading a map from tourtalbot.org, which highlights five other local rides, ranging from 26 to 38 miles, from area farmlands to the "Chesapeake Views" down to Tilghman Island.
Blackwater Loop CAMBRIDGE
The Blackwater National Wildlife Refuge in Dorchester County offers several pedaling options, short 4- or 7-mile loops, as well as a 20-mile country jaunt. But the best ride is the 25-mile circular route on the quiet roads immediately surrounding the refuge's brackish tidal marsh, where there's a good chance of spotting more unlikely birds like blue-winged teal or egrets. Parking is available at the visitor center. Nearby Shorter's Wharf provides a place to launch a kayak or canoe as well. Check the Blackwater's website for information on the 9-mile Purple and 7.6-mile Orange Trails at this natural treasure.
Cross Island Trail KENT ISLAND
Essentially a tree-lined linear park, the Cross Island Trail offers family-friendly, off-road, paved bicycling for 6.5 miles from Terrapin Park to the Chesapeake Heritage and Visitor Center at Kent Narrows, with plans to expand in Queen Anne's County in the works. The trail winds through farmland, small woods, and meadows, crossing several creeks with wooden bridges, providing attractive open views of the wetlands and local waterfowl. In addition to the pedaling, there are more than two miles of hiking trails inside the Terrapin Nature Area. The similarly distanced Kent Island South Trail, which runs from Matapeake State Park to Romancoke Pier, paralleling Romancoke Road and State Route 8, is another fun, flat, nearby option.
LOCAL TREASURES
MUSKRAT
These native, semiaquatic rodents get a bad rep (for their strong odor——and particular taste), but the wetland inhabitants, sometimes confused for beavers, otters, and invasive nutria, are agile swimmers and often a joyful sight to see.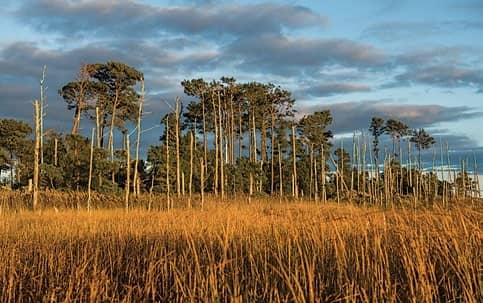 HIKE
Tuckahoe Valley Trail QUEEN ANNE
Tuckahoe State Park boasts some of the best hiking, biking, and equestrian opportunities on Maryland's Eastern Shore, in addition to offering mountain bikes for rent during the spring, summer, and fall. The longest trail here, the Tuckahoe Valley Trail, is 4.5 miles and rated intermediate——but mostly because of its length out-and-back. It can also be paired with Pee Wee's Trail for a 9.2-mile loop. Among the many attractions at Tuckahoe is the Adkins Arboretum, which encompasses 500 acres of the state park's land and nearly three miles of not-to-be-missed walkways leading through tagged native tree and shrub species.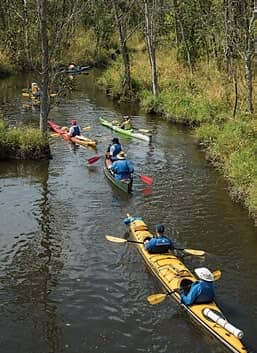 LOCAL SHOPS
GRAB SOME GEAR
Whether you're a first-time paddler in search of a beginner's kayak or a veteran cyclist looking to tune up your ride, locally-owned outfitters speckle the Chesapeake for every outdoor need. On the Eastern Shore, Easton Cycle & Sport is a one-stop-shop for canoes, kayaks, standup paddleboards, and bicycles, plus rentals, while On The Rivet in Cambridge has new and used wheels, fishing kayaks, and beach cruiser rentals. In Southern Maryland, the Patuxent Adventure Center in Solomons features kid, road, mountain, and electric bikes, plus expert repair services and an aquatic arm for vessel sales and weekly group paddle events. Closer to home, Annapolis Canoe and Kayak sells and rents both solo and tandem options, plus car racks, life jackets, and safety gear, while Baltimore's Eastern Watersports offers everything from kayaks and paddleboards to snorkeling and scuba gear, with rentals, lessons, and even SUP yoga classes. With locations from Kent Island to Bel Air, Bike Doctor shops also provide cycle tune-ups and trade-ins.
PADDLE
Big Annemessex River
CRISFIELD
The seemingly untouched Janes Island State Park—— with more 2,900 acres of saltmarsh, 30-plus miles of marked water trails, and quiet, pristine beaches——still feels remote and wild. It remains a natural haven for wildlife, tranquil vistas, and some of the most stunning sunsets. Swimming is allowed on the Tangiers Sound side of the park, and solo and tandem kayaks and canoes are available for rent via the on-site store through October. Janes Island's water trail system, with seven color-coded trails ranging from 1.25 to 12.5 miles, was included on the American Canoe Association's inaugural list of North America's best paddle trails.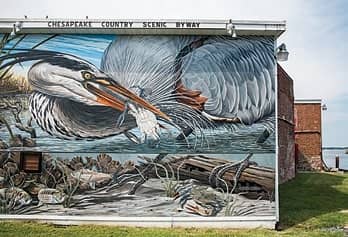 TIDEWATER TOWNS
Cambridge
Don't sleep on this revitalizing Dorchester County town on the Choptank River that's rich in Maryland history, from being the birthplace of Harriet Tubman to the inspiration for James Michener's epic Chesapeake. Its classic Main Street features a growing number of local restaurants and businesses, including RAR Brewing, Bistro Poplar, or Ava's Pizzeria. The town's many murals are must-visits, too, most notably one in honor of local African- American heritage, featuring Tuskeegee airmen and civil rights leader Gloria Richardson on the corner of Maryland Avenue and Route 50, and a new one of Tubman on Race Street.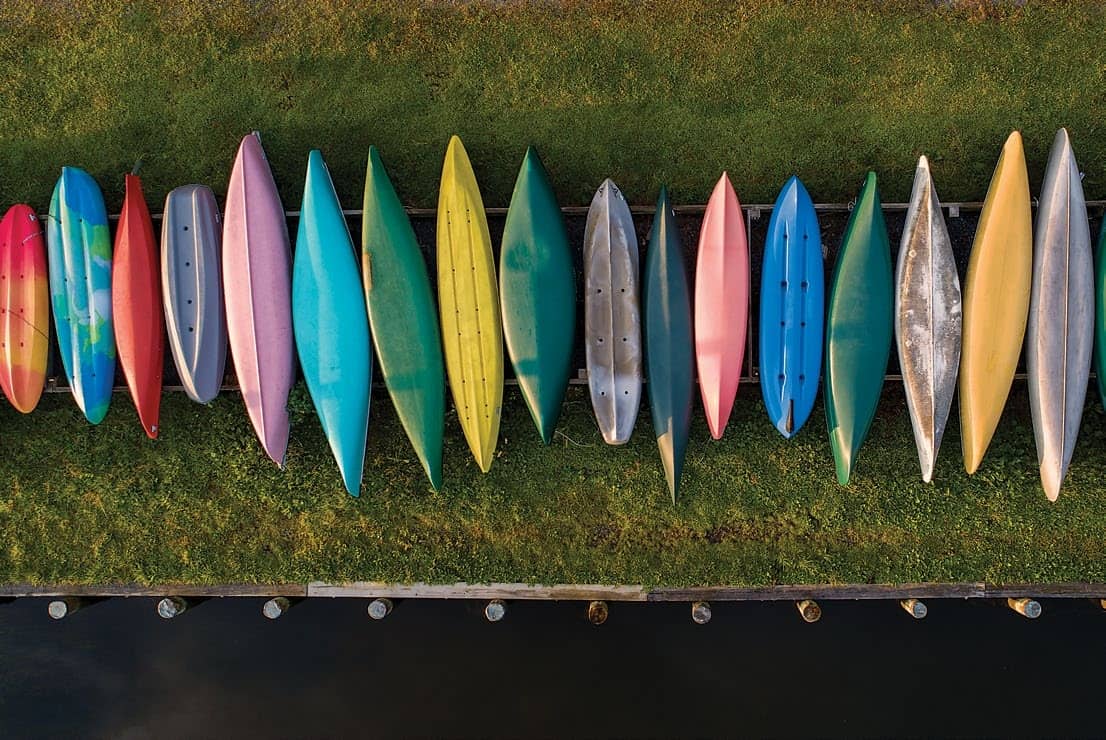 Western Shore
BIKE
B&A Trail
ANNAPOLIS
You can read up to 3 premium stories before you subscribe to Magzter GOLD
Log in, if you are already a subscriber
Get unlimited access to thousands of curated premium stories, newspapers and 5,000+ magazines
READ THE ENTIRE ISSUE
August 2020