A PLACE TO WRITE HOME ABOUT
Baltimore magazine|June/July 2020
The fancy trappings of luxury apartments and condos beckon a special breed.
AFTER LIVING IN D.C. while advising Barack Obama on domestic policy, 38-year old Jason Green was looking to relocate. Green, who holds a Yale University law degree and has always had an interest in community empowerment strategies, had been doing related work in Detroit, and saw a lot of the same activity happening in Baltimore. "Both areas have a powerful spirit, an energy, and people investing in the city," he says. "It made me want to live in Baltimore. And since I didn't know anyone in the area, I was looking for a place that offered me a community." Green, who recently co-founded Skillsmart, a specialized recruiting firm, chose 414 Light Street, a new luxury rental.
And like many of the high-end apartments and condos that have been popping up in the metro area in recent years, it had everything he needed, and then some.
As an example, the 7th floor has 40,000 square feet of indoor and outdoor recreation amenity space where residents can sunbathe at the rooftop pool, have an evening meal in the alfresco kitchen, watch movies on the 16-foot dual-sided movie screen, or work out at the 4,000-square-foot fitness center.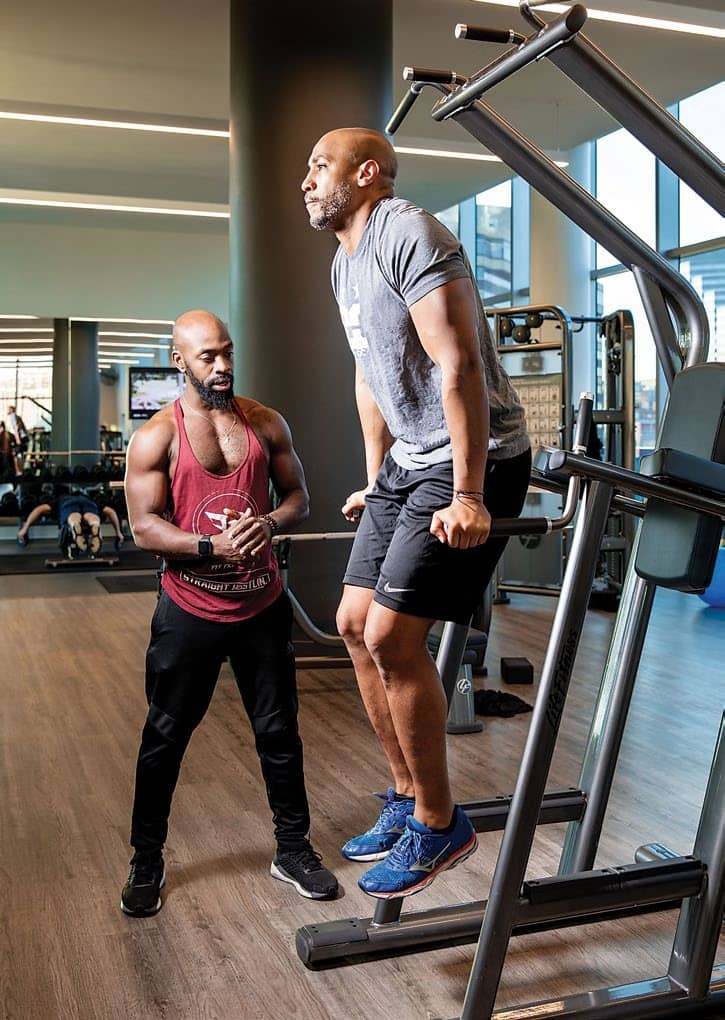 "The fitness center is so incredible that I gave up my gym membership," says Green. And since so many people work from home— and even more are expected to in the wake of the coronavirus—Baltimore's luxury residences have provided common areas for them, too. There's also a space where you can hold a meeting.
The developers of these fairly exclusive communities haven't forgotten Fido, either. At the 2Hopkins complex in Hopkins Plaza, for instance, the building offers indoor dog parks for both large and small canines, and a residents-only pet spa, while 414 Light Street has a pet park and pet spa, complete with a treat-filled vending machine.
It's all part of a grand demographic plan, says Stephen Gorn, CEO of Questar, who, along with his VP son, Zachary, developed 414 Light Street, a 394-unit complex towering above Baltimore's Inner Harbor that is Maryland's tallest residential building at 44 stories. "We wanted to be part of the urban renaissance going on around the Inner Harbor and throughout downtown Baltimore," says Gorn. "And we think there will be a lot more high-quality residential buildings in downtown Baltimore, not just apartments for rent, but also condominiums."
You can read up to 3 premium stories before you subscribe to Magzter GOLD
Log in, if you are already a subscriber
Get unlimited access to thousands of curated premium stories and 5,000+ magazines
READ THE ENTIRE ISSUE
June/July 2020