Rolex And Racing
Three Rolex Testimonees from the world of motorsports share their insights into the sport and their relationships with the brand
Another year, another Singapore Grand Prix come and gone. The event seems almost routine given how it's been held annually since 2008. While this doesn't necessarily detract from its drama and excitement, one must admit that the novelty factor has worn off a little. That is, unless you're a race car driver whose status – and legend – is built with every race and victory.
In much the same way, watchmaking demands the same consistency and commitment to excellence. It's little wonder, then, that Rolex has identified kindred spirits in Sir Jackie Stewart, Mark Webber and Nico Rosberg, each a legend in his own right. In this roundtable interview, the three Rolex Testimonees reflect on the sport and its relationship with Rolex, along with their own.
Rolex has been involved in motorsports since the 1930s. As racing drivers, what does this partnership mean to you?
MW: I think that the themes of innovation and pushing the boundaries unite Rolex with motorsports, and each is class-leading in its field. In motorsports, you never know what is around the corner, and you can never rest on your laurels. In the same way, Rolex is constantly pushing the boundaries of its products' capabilities.
JS: Beyond that too, Rolex has always exemplified excellence. It goes back a long way. Sir Malcolm Campbell broke the World Land Speed Record on Daytona Beach in the 1930s wearing a Rolex watch.
NR: I think that Formula One is one of the most prestigious sports in the world. It has been in the past, and it still is to this day. This is a huge legacy, and the attributes of prestige and legacy fit perfectly with Rolex and its values.
JS: What's more, Rolex also partnered with Daytona and Le Mans long before they formally came in to Formula One.
MW: Which embodies the endurance component of the Rolex and motor sport partnership really well. I mean, when has a Rolex ever let you down? To even come close to finishing – let alone winning – a 24hour race, your car needs to be just as robust and reliable.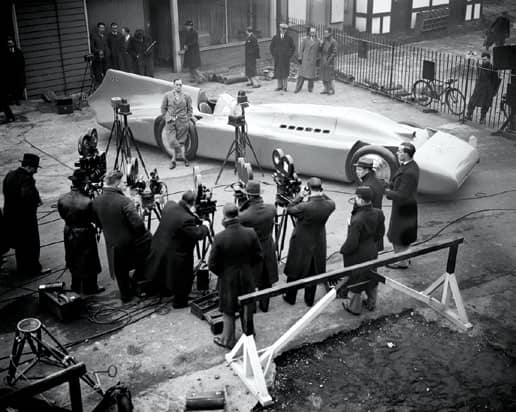 What does it mean to be a Rolex Testimonee?
JS: I'm very proud that my relationship with Rolex started long before I had even won a World Championship. I'm grateful for its foresight and decision to work with me back then, and I feel incredibly privileged to still be part of the Rolex family more than 50 years later.
MW: It means a great deal to me. When I was younger, growing up in a little-known corner of Australia, the chance for me to see a Rolex, much less own one, was out of this world. A lot of it also goes back to my relationship with Sir Jackie. He was a very significant part of my career and he spoke volumes about Rolex and how fantastic a brand it is to work with.
NR: I was honoured to become a Rolex Testimonee last year. It's a privilege to represent the brand alongside other international sportsmen and women who have achieved unbelievable things in their respective fields.
You can read upto 3 premium stories before you subscribe to Magzter GOLD
Log-in, if you are already a subscriber
Get unlimited access to thousands of curated premium stories and 5,000+ magazines
READ THE ENTIRE ISSUE
Issue 153