Pole Dancing Could Be The Very Workout We Needed To Lose Weight
Who knew pole dancing could be the very workout we needed to lose weight, gain muscle and acquire a swagger too?
It isn't something that we are proud of but it is a fact that pole dancing has been a feature of gentlemen's clubs and girlie bars, abetting an industry that has objectified and demeaned women for the pleasure of men.
A little over a decade ago, however, pole dancing began reinventing itself as a form of fitness after some people came to recognise how physically demanding it is to pole dance. And, when removed from the salacious environment of strip clubs, pole dancing – or rather the athleticism involved to execute it – does indeed provide the means to hone and maintain the body at the highest levels of fitness.
Katie Coates, president of the International Pole Sports Federation, subsequently lobbied for pole dancing to be recognised as a sport in 2006. She succeeded, but did not stop there. In 2019, pole dancing officially became an Olympic sport.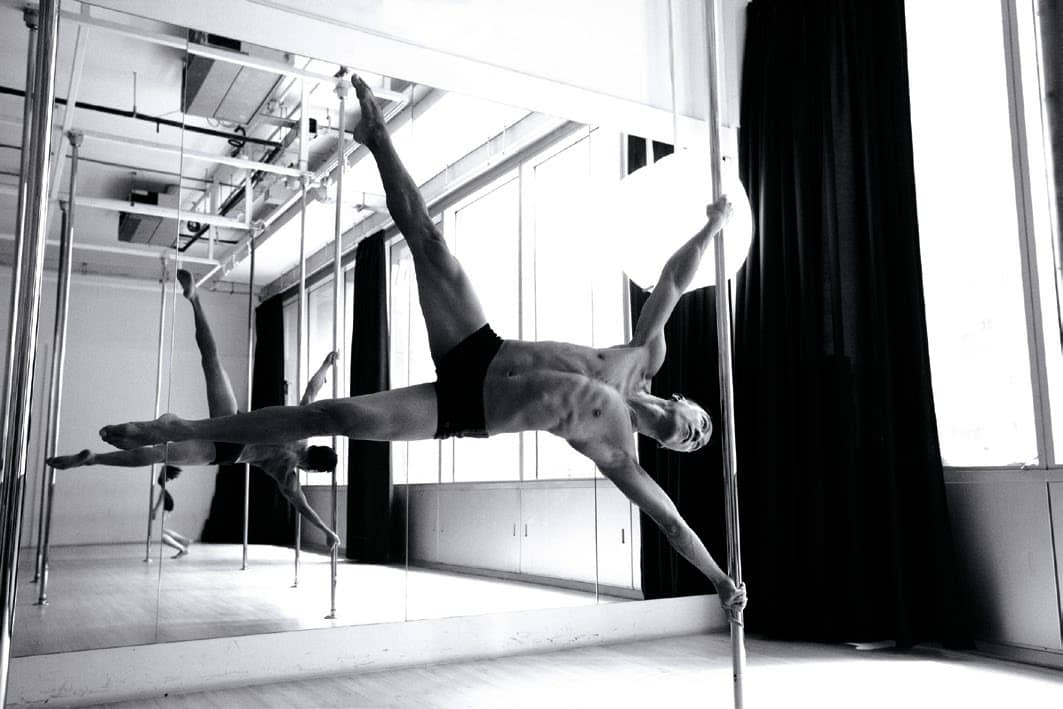 Turn Of Events
This was why I found myself trying to convince the AUGUSTMAN team to give pole dancing a shot. I wanted to find out for myself what it really takes to pole dance. More pertinently, I wanted to know how effective it is in helping men to achieve their fitness goals. I wasn't sure if the guys would go for it though. Most men still associate it with exotic dancers and risqué undertakings.
To my surprise, some of them were rather intrigued and game to attend a trial class at Slap Dance Studio (SDS).
"It looks fun. And I really want to know how it can benefit my body," said Bryan Ho, our fashion intern. Bryan plays basketball on most weekends and maintains a decent physique by occasionally working out at the gym. Other than that, he hardly engages in other forms of physical activity. He conceded that collecting and returning clothes and accessories for photo shoots don't count as weightlifting.
Our other intern Basil Sim was also uncharacteristically enthusiastic about giving it a shot. For someone who spends much of his time playing computer games and the occasional soccer match, and the rest of it at church, pole dancing didn't seem like something he would be open to do, or so I thought.
Continue Reading with Magzter GOLD
Log-in, if you are already a subscriber
Get unlimited access to thousands of curated premium stories and 5,000+ magazines
READ THE ENTIRE ISSUE
Issue 155