Pedro Pascal - Right Here, Right Now
August Man SG|Issue 153
Until recently, people were still erroneously addressing Pedro Pascal as Pascal Pedro. But he didn't mind. Years of struggle in New York's theatre scene had taught him to take things in stride. Pascal had studied drama in NYU, with his appearances on television after that limited to bit parts in Buffy the Vampire Slayer and a few cop dramas. It took Game of Thrones, playing the part of Oberyn Martell, to make Pascal a household name – at the age of 37, no less.
Since that breakout role, Pascal has been busy. Among other works, he starred opposite Denzel Washington in The Equalizer 2, played a leading role in the Netflix biographical crime series Narcos, and acted as Agent Whiskey in Kingsman: The Golden Circle. There's more to come, beginning with the titular character in The Mandalorian, which airs on Disney's new streaming service Disney+ this November. In June next year, Pascal is slated to appear in the next Wonder Woman movie as the villain Maxwell Lord. Clearly, the man's career has just properly started.
When did you first fall in love with acting?
At a very young age. My father used to take us to the movies three times a week. He'd come home from work and ask if we wanted to go see something, and we would of course want to go. I saw First Blood, The Big Chill, and so many other films. There was one summer when my mother would drop me off at the movie theatre as though it was daycare – times were different back then. I'd watch a few screenings of movies like Poltergeist in one afternoon, before she picked me up at six. This exposure to films led to a hobby in acting that my parents were happy I had – at least I wasn't sitting around watching cable TV all day. It occupied so much of my time, and eventually turned into serious training.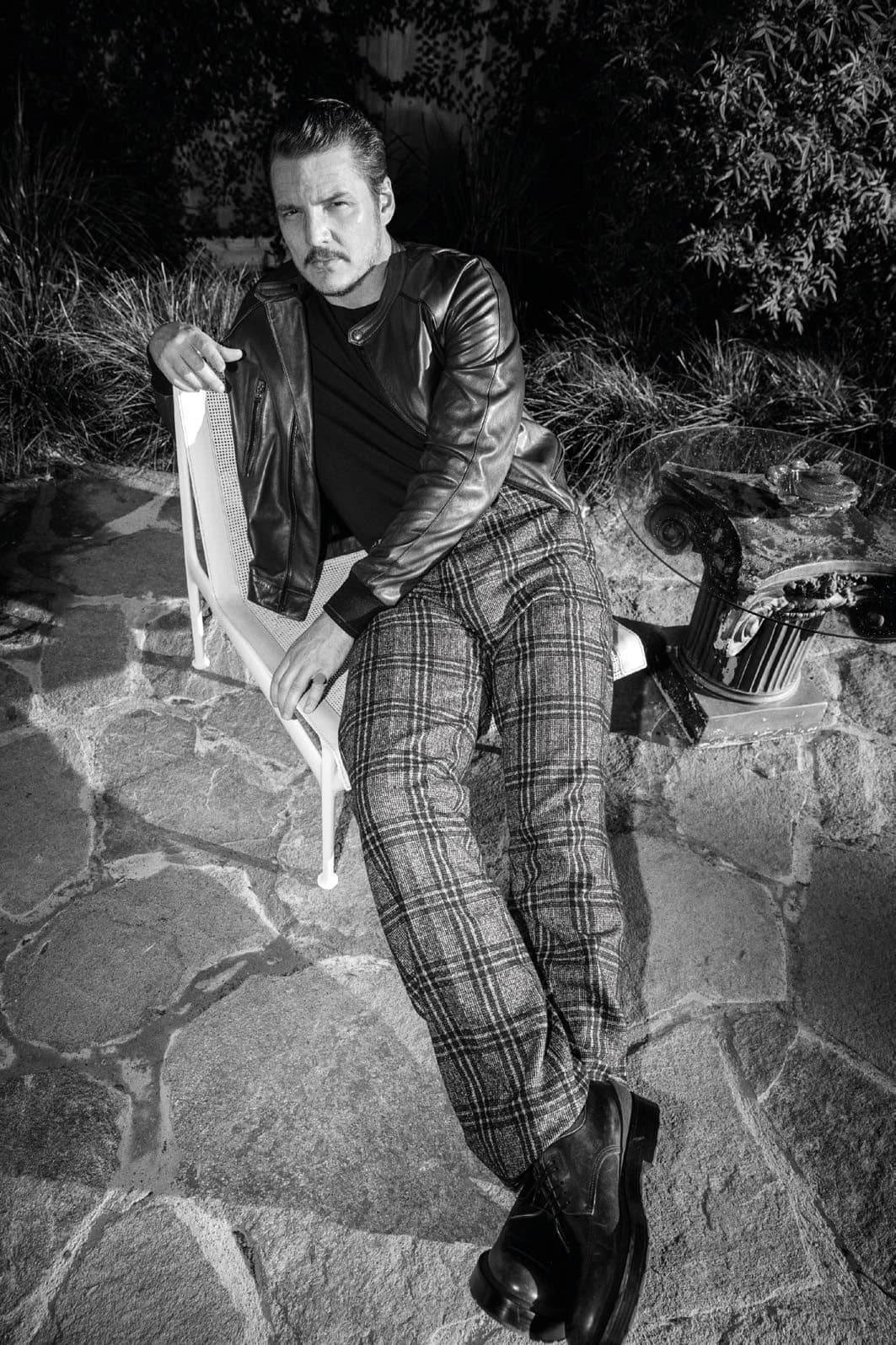 Why did you make the shift?
I had to take things more seriously if I wanted to stick with it. It wasn't just being in love with the idea of appearing in movies and on stage any more – I needed to learn to analyse a story, delve deeper into the various aspects of acting, and learn the technical side of things. What came next was getting jobs to pay the bills. Surviving as an actor, basically.
You took some time to find mainstream success. Did you ever consider quitting?
The confidence definitely fluctuates. I didn't develop other skills, so my familiar routine was to attend auditions for jobs. One would be enough to pay for rent and food for a while, or I had to wait tables to pay for my expenses. It felt completely desperate, because I was really in love with the art of acting and the idea of being a working actor.
You can read up to 3 premium stories before you subscribe to Magzter GOLD
Log in, if you are already a subscriber
Get unlimited access to thousands of curated premium stories and 5,000+ magazines
READ THE ENTIRE ISSUE
Issue 153